Metal Fabrication 15650
Metal Fabrication
Originally Published MPMN March 2008
OUTSOURCING OUTLOOK
Metal Fabrication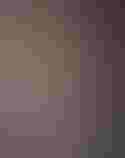 Ken Marino, president, Orbel Corp., Easton, PA.
Companies seeking ways to achieve competitive advantages in the design and production of next-generation medical devices should consider the benefits of outsourcing precision metal fabrication. Product designs that were previously difficult or impossible to obtain with traditional stamping processes can be quickly and efficiently achieved through photochemical milling, for example. Extremely thin and flexible parts can be made and reproduced in a variety of shapes. Coupling this process with electroplating and passivation capabilities gives design engineers a new way to meet the demanding requirements of the medical device industry.
The cost and learning curve required to bring these technologies in-house can be prohibitive, however. Companies specializing in these advanced processes can help OEMs reduce time to market. Consider some of these points when searching for your next metal fabrication supplier:
Confirm whether the company has been exposed to the demands of the medical industry. Does it demonstrate a sufficient level of competency?

Establish whether there is a recognized quality system in operation. Is the company certified to the appropriate quality standards required for your applications?

Verify that all of the required hazardous materials permits are in place. Are hazardous materials being disposed of properly? Is recycling being practiced?

Determine whether prototype turnaround times meet your expectations. Does the company have the capacity to scale up to production?

Make sure that there are sufficient capital resources available in the event of a downturn or unexpected cost overruns.
Contract Manufacturer Fabricates Stainless Steel and Titanium
A contract manufacturer specializes in precision machining of stainless-steel and titanium components for medical implantable and surgical device applications. Project managers assist medical device OEMs through all phases of production, including concept, prototyping, design for manufacturing, qualification, validation, and full-scale production. Capabilities include micromachining down to 0.3 mm; 3-, 4-, and 5-axis micromilling; and 5-, 8-, and 10-axis Swiss machining, as well as machining, turning, and milling of miniature features. Parts and features are assessed using advanced inspection systems.
Remmele Engineering, Big Lake, MN
www.remmele.com
Stamped and Drawn Components Are Suitable for Medical Applications
Stamped and drawn parts can be produced from tantalum, exotic-metal alloys, or stainless-steel, and are suitable for such medical applications as catheters, stents, implants, and surgical tools. The deep-drawn and progressive stampings can be up to 3.5 in. long, have ODs up to 6 in., feature wall thicknesses ranging from 0.003 to 0.125 in., and achieve tolerances to ±0.0001 in., according to the company. Component design support is available, and the company provides test results of chemical and mechanical properties.
The Evans Co., East Providence, RI
www.evanstechnology.com
Firm Offers Turning and Milling Services
A company specializes in CNC machining for precision turning and milling of various metals. The firm renders custom parts in stainless steel, aluminum, titanium, and carbon steels. Ancillary operations include grinding, honing, polishing, painting, welding, deburring, plating, anodizing, and heat-treating. Machining services are conducted in a 39,000-sq ft facility.
4 M Industries Inc., Livonia, MI
www.4mindustries.com
Company Machines Light-Gauge Metals
Light-gauge metals suitable for medical device applications can be precisely milled or chemically etched by a metal fabrication provider. Metal can be etched as thin as 0.0002 in., with widths up to 24 in. A selection of materials are available, including stainless steel, brass, copper, beryllium-copper, phosphor bronze, and nickel-silver. OEMs can partner with the company during the metal selection process; a rapid prototyping service is provided. In-house electroplating and passivating services are also offered.
Orbel Corp., Easton, PA
www.orbel.com
Photoetching Process Produces Intricate Parts
Specializing in the manufacture of small, light-gauge parts through photoetching, a company produces intricate components with close tolerances. Parts include encoders, masks, filters, lead frames, springs, strain gauges, laminations, needles, heat sinks, shields, shutter blades, electron grids, fluidic circuit plates, reticles, drive bands, and shims. Metals include nitinol, titanium, tungsten, molybdenum, copper alloys, beryllium-copper, stainless steel, aluminum, and nickel alloys. Thicknesses range from 0.0005 in. and up. Formed parts are manufactured by combining photoetching for blanking with universal tooling for forming.
Tech-Etch Inc., Plymouth, MA
www.tech-etch.com
Tube-Cutting Process Yields Long Lengths without Contamination
Burr-free cutting of long-length metal tubing can be accomplished without exposing the components to corrosive chemicals, according to the company. The company's fabrication process is designed to provide smooth-surfaced tube ends while holding parallelism and squareness. Length tolerances of ±0.002 in. are possible on parts as long as 20 in., with tolerances of ±0.010 in. High-volume production is possible, and the method is environmentally friendly.
Metal Cutting Corp., Cedar Grove, NJ
www.metalcutting.com
Copyright ©2008 Medical Product Manufacturing News
Sign up for the QMED & MD+DI Daily newsletter.
You May Also Like
---