Medtech Giants With the Midas Touch: Their Secrets to Success
Medtech Giants With the Midas Touch: Their Secrets to Success
Nuggets of wisdom from medtech leaders with an uncanny knack for turning their ventures into gold.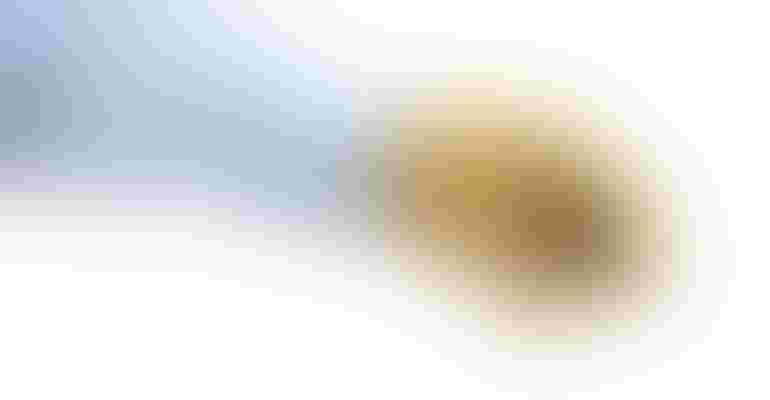 Image credit: aristotoo / iStock via Getty Images
In Greek mythology, King Midas had the enviable ability to turn everything he touched into gold. In the world of medtech, there's no King Midas, but there are leaders with an uncanny knack for turning their ventures into gold.
As co-founder and CEO of FastWave Medical and founder of Medsider, I've had the rare opportunity to interview some legendary names in the medical device industry about what it takes to consistently achieve success in medtech.
Keep reading for my top takeaways on how life science entrepreneurs can develop their own Midas touch.
Commit to customer-focused product development
A veteran with over 35 years of experience, including 10 years at Scimed Life Systems and Boston Scientific, former CEO of Conventus Orthopedics Paul Buckman has one key message: be ruthlessly user-driven during product development.
His advice for increasing your hand at success is to listen closely to customers and step into their shoes in the lab or the operating room, so you can see precisely how and why they get frustrated. According to Buckman, the power lies in a team's ability to efficiently synthesize customer feedback into product development.
Stay laser-focused on value creation.
Medtech maverick Dan Hawkins is the founder and CEO of Avail Medsystems, a pioneering medical technology company that removes the barriers to in-person procedural collaboration. Previously, he founded Shockwave Medical and led Intuitive Surgical's marketing efforts in the company's early days.
Hawkins' wisdom? Minimize unnecessary spending by ensuring your company's vector toward value creation is as straight and focused as possible. By eliminating distractions, you not only shorten the product development timeline, but also expand the buyer universe when it's time to negotiate an exit.
Clinical data takes the crown
In the eyes of Mike Carusi, general partner of Lightstone Ventures, solid clinical data reigns supreme. With his company seeing up to a thousand business plans per year and funding only four or five, Carusi highlights that clinical data is the most important metric when it comes to gauging a start-up's potential — even more important than FDA approval or a CE mark. Over the past decade, he has seen an increase in the demand for high-quality data from payers, clinicians, regulatory bodies, and even patients.
Strategically navigate the FDA runway
Rich Ferrari, co-founder and managing director at De Novo Ventures, brings 40 years of experience to the table. Having founded more than a handful of companies, Ferrari stresses the importance of a strategic approach towards FDA clearance. Prioritizing high-quality data and the pre-IDE (investigational device exemption) process can help avoid costly setbacks and unnecessary miscommunications.
Key lessons from some medtech legends
Here are some other key takeaways from these medtech thought leaders with the golden touch:
Get creative about raising capital: Consider unconventional funding models to remain viable. Consider partnerships with strategics early on, combine angel investor and venture capital dollars, or pursue funding your startup with a build-to-suit framework.

Seek out truly disruptive technologies: Pursue innovative products that have the potential to transform their sectors. This might mean pursuing revolutionary technology or finding a novel application for something that already exists. Prioritize technologies in white space areas that are not riddled with competitors.

Remember: bigger isn't always better: Smaller deals can be just as lucrative. Consider business plans that anticipate earlier exits at lower valuations. These deals require less capital and would be an easier sell to acquirers. They're also more realistic. Keep in mind that a vast majority of successful medtech exits clock in at $250 million and below.
Scott Nelson is the co-founder and CEO of FastWave Medical, a medical device start-up developing intravascular lithotripsy systems. He's also the founder of Medsider, where he interviews CEOs of promising, early-stage medical device and health technology companies.
Sign up for the QMED & MD+DI Daily newsletter.
You May Also Like
---