McClellan Leaves Strong Legacy at CMS
McClellan Leaves Strong Legacy at CMS
MOVERS AND SHAKERS 2006
Mark McClellan has joined think-tank AEI Brookings Joint Center for Regulatory Studies.
CMS administrator Mark McClellan's departure was a major event of 2006. But the transition from McClellan to Leslie Norwalk has been relatively smooth, with the agency clearly headed on a stay-the-course path. Norwalk was named acting CMS administrator, effective October 15, 2006. Although McClellan left a few tough device-related issues for his successor to tackle, he set in motion many programs that will have a tremendous effect on the future of healthcare.
Within the mainstream press, McClellan will most likely be associated with the new Part D benefit that came into effect on his watch. In October, McClellan told the Washington Post that he was most proud of his "emphasis on shifting Medicare toward better-coordinated, prevention-oriented care."
In the device world, McClellan is very strongly associated with the new Coverage with Evidence Development policy. The program aims to allow payment for services that are expansions of existing covered services.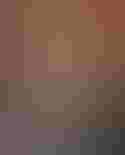 Acting commissioner Leslie
Norwalk seems to have the agency well in hand.
The other major legacy McClellan leaves is the controversial inpatient prospective payment system that was issued on August 1, 2006. A key policy of the final rule focuses on reform of the diagnosis-related groups (DRGs), basing relative weights on costs that are specific to hospitals, and improving the system's recognition of patient disease severity to avoid underpayments.
McClellan was committed to making fundamental changes in the system, and his policies and programs had momentum that will keep them going well after his departure. He was a major proponent of advancing healthcare information technology (IT). During his administration, CMS played a critical role by developing initiatives and reforms to promote improved healthcare IT systems.
"Effective healthcare IT will lead to better patient care," McClellan said at a health IT summit in 2005. "The quality of healthcare is lessened because there is no financial incentive to adopt advanced IT."
McClellan has joined AEI-Brookings Joint Center for Regulatory Studies, a think tank in Washington, DC. As a visiting senior fellow, he will focus on developing and implementing ideas to improve the nation's healthcare. The center is a collaboration of the American Enterprise Institute and the Brookings Institution.


Copyright ©2007 Medical Device & Diagnostic Industry
Sign up for the QMED & MD+DI Daily newsletter.
You May Also Like
---