Originally Published MPMN March 2009
OUTSOURCING OUTLOOK
Machining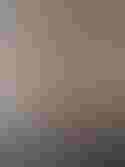 Chris Klope, president, Applied Engineering Plastics Inc., Earth City, MO.
Shrinking development times and advances in CNC equipment are accelerating the demand for precision machining of plastic components. While injection molding has long been the assumed default process for producing plastic parts, it has several limitations, such as process inflexibility. Since machining using improved CNC tools does not have these limitations, the machining of plastic components has become a viable and, in some cases, a superior alternative to molding.

Modern CNC machine tools provide repeatability while enabling flexible part design. Multiaxis machines allow complex parts to be produced in a single setup and can often be performed in lights-out environments. Also, high-performance plastics are available in stock shapes such as sheets, rods, and tubes, fulfilling a primary requirement of machined plastic components. These stock shapes are available off the shelf in a variety of medical-grade formulations and colors, often reducing lead times for finished parts to within a few weeks.
Machining plastic components offers OEMs considerable flexibility during the development and design process. For example, it eliminates the need to produce molds—often the most costly and time-consuming portion of the injection molding process. While design changes to molds can lead to significant production delays, design changes to machined components can be accomplished easily and typically within a few hours. Flexible and repeatable, machining is suitable for all manufacturing steps, from prototyping through production.
In contrast to molding, machining offers manufacturers a variety of other advantages. For example, it can create complex geometries such as undercuts, threaded holes, and heavy cross sections, but it does not require the formation of draft angles. In addition, it produces lower-stress parts with consistent properties and does not produce skins, weld lines, or gate scars, as is common with injection-molded parts. These attributes ultimately contribute to the efficient manufacture of quality medical instruments.


Service Provider Offers Laser Processing

A contract manufacturer processes materials using CO2 and Nd:YAG lasers. Specializing in stent cutting, the company machines steel, aluminum, copper, ceramics, nitinol, magnetic alloys, and other materials with tolerances of ±0.0002 in. It can also drill holes with diameters as small as 0.0001 in. The ISO 13485–certified supplier offers laser welding services, including vacuum-tight welding and the joining of dissimilar materials. In addition to basic machining, the firm offers postprocessing services.
MeKo Laser Material Processing, Sarsted/Hannover, Germany
www.meko.de


Vendor Specializes in Medical Machining

Offering engineering product development, R&D fabrication, and process validation, an ISO 9001– and ISO 13485–certified and FDA- and CGMP-compliant manufacturer offers medical device machining services, wire coiling assemblies, delivery systems, lead assemblies, laser processing, microprocessing, and Class 10,000 cleanroom assembly. In addition, the provider of electromechanical assemblies and components performs integrated contract manufacturing services for the cardiology, endoscopic, neurology, and interventional markets.
Stellar Technologies, Brooklyn Park, MN
www.stellar-technologies.com


Manufacturer Fabricates Laser-Engraved Plastic Parts

A manufacturer specializes in the machining of difficult-to-mold plastic and nonmetallic components that require tight tolerances. Available with laser engraving and free of metallic or coolant contaminants, an assortment of bearings, seals, gears, manifolds, and other parts can be made of ABS, acrylic, polyethylene, Teflon, and many other materials. Machining is particularly suitable for parts with threads and for undercuts with multiple angles. The production of machined plastic components does not involve high tooling costs or the use of molds. In addition to providing machining services, the company helps customers select materials and offers engineering assistance.
Drummond Corp., Burton, OH
www.drummondcorp.com


Contract Manufacturer Provides Laser Machining

A contract manufacturer offers medical device OEMs a range of laser processing capabilities and secondary operations services, including subassembly, testing, and packaging. Producing components for stents and other implantable devices, medical instruments, surgical instruments, and delivery systems, the company uses custom-designed CO2 and Nd:YAG laser systems to cut, drill, scribe, heat treat, and weld materials such as stainless steel, nitinol, titanium, platinum, borosilicate, quartz, ceramic, and silicone. Providing prototype to high-volume production, the ISO 9001–registered contractor maintains a metallurgical laboratory to support manufacturing and assist in the development of new laser applications.
Laserage Technology Corp., Waukegan, IL
www.laserage.com


Supplier Machines Medical-Grade Plastics

Combining CNC machining technology with high-performance plastics that can withstand repeated autoclave cycles, chemicals, corrosion, and physical impact, a contract manufacturer machines a variety of products ranging in size from miniature components to large parts. Offering CNC milling, turning, routing, and Swiss turn and screw machining, the company performs assembly, custom bar coding, custom packaging, and other services. Working with an array of materials, including polyethylene, Delrin, Teflon, PEEK, polycarbonate, and polysulfone, the vendor makes machined plastic products such as instrument handles, endoscopic probe parts, MRI arrays, diagnostic equipment components, surgical instrumentation, and sterilization trays.
Applied Engineering Plastics Inc., Earth City, MO
www.appliedengineeringplastics.com

Copyright ©2009 Medical Product Manufacturing News
Sign up for the QMED & MD+DI Daily newsletter.
You May Also Like
---