Latex Allergy Sufferers Could Benefit from Firm's Agreement with USDA
Latex Allergy Sufferers Could Benefit from Firm's Agreement with USDA
Originally Published MPMN March 2007
INDUSTRY NEWS
Latex Allergy Sufferers Could Benefit from Firm's Agreement with USDA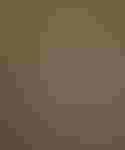 Yulex Corp. offers the only commercial source of natural rubber latex that is safe for people with latex allergies.
A materials science company has entered into a cooperative R&D agreement with the U.S. Department of Agriculture (USDA) focused on increasing the rubber latex production of the guayule plant. The desert-dwelling guayule plant is currently the only commercial source of natural rubber latex deemed safe for people suffering from Type I latex allergy.
Yulex Corp. (Carlsbad, CA; www.yulex.com), which holds an exclusive license on a technology to extract natural rubber latex from the plant, will collaborate with USDA to create new guayule varieties by transforming existing high-yielding plant lines with rubber biosynthesis genes.
"We are pleased to continue combining our considerable resources on industrial biotechnology with USDA," says Jeffrey Martin, chief executive officer and president of Yulex.
"Guayule's ability to produce industrial rubber will accelerate the growth of the U.S. natural rubber industry and can potentially ease America's 100% dependence on imported natural rubber from Southeast Asia."
The firm extracts the rubber latex in a four-step, environmentally friendly process that comprises grinding, filtration, clarification, and concentration. The resulting medical-grade latex can be used in healthcare settings for such products as catheters, adhesives, wound-care supplies, and surgical and examination gloves.
Copyright ©2007 Medical Product Manufacturing News
Sign up for the QMED & MD+DI Daily newsletter.
You May Also Like
---