Invibio and Upchurch Scientific Expand the Availability of Polymer
Invibio and Upchurch Scientific Expand the Availability of Polymer
Originally Published MPMN November 2004
INDUSTRY NEWS
Invibio and Upchurch Scientific Expand the Availability of Polymer

Analee Zelaya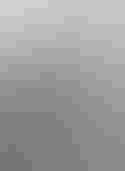 Invibio's PEEK-Classix polymer can be processed through molding, extrusion, machining, and other conventional techniques that allow medical device OEMs design options and flexibility.
Exhibiting qualities of strength, stiffness, and toughness, PEEK-Classix polymer is used in implant applications in which blood or tissue contact occurs for less than 30 days. The material's manufacturer, Invibio Biomaterial Solutions (Greenville, SC; www.invibio.com), has entered into an agreement with Upchurch Scientific Inc. (Oak Harbor, WA; www.upchurch.com), a manufacturer of medical fittings, tubings, and accessories. Upchurch can now provide PEEK-Classix polymer directly to its customers.

The alliance benefits customers and both companies. Getting materials certified sometimes can take many months, notes Michael Callahan, president of Invibio. Therefore, the reduction in development time and the cost associated with biocompatibility testing and regulatory approvals will be good for consumers. "Our in-house tubing extrusion, molding, and machining of [PEEK-Classix polymer] takes the expense and time-consuming hassle of [obtaining] USP Class VI and ISO 10993 material certification out of our customer's development cycle," explains Mike Bailey, vice president of research, development, and sales for Upchurch Scientific. Furthermore, Invibio should see its customer base and distribution channel increase. The same holds true for Upchurch Scientific, which now offers additional material and design solutions.

Invibio also offers PEEK-Optima polymers that are used for "long-term implementation in the human body," says Callahan. Industrial-grade PEEK is supplied by its parent company, Victrex.


Copyright ©2004 Medical Product Manufacturing News
Sign up for the QMED & MD+DI Daily newsletter.
You May Also Like
---