Injection Molding and Plastics Processing
Injection Molding and Plastics Processing
Injection Molding and Plastics Processing
The use of medical disposables is expected to escalate because of their promise of decreasing costs and improving efficiency. As a result, the demand for molding and plastics processing services and equipment is expected to grow. With the continuing consolidation of device companies, more manufacturers are acquiring smaller-tonnage equipment to run in-house or are outsourcing services ranging from mold and tool design to complete molding, assembly, and packaging. Reflecting that trend, a number of the industry's leading equipment and service providers will be participating in the Injection Molding and Plastics Processing Pavilion at the Medical Design & Manufacturing Exposition in New York City, May 25–27, 1999. Here is a preview of some of the equipment and services at the pavilion.
Small-Tonnage Machines Feature Hydromechanical Clamp Mechanism
Complement manufacturer's existing line of high-end molders
HUSKY INJECTION MOLDING SYSTEMS (Bolton, ON, Canada) has introduced a line of small-tonnage machines with 60-, 90-, 120-, and 160-t clamping force. The individual clamps can be matched with a range of reciprocating-screw injection units with screw and barrel sizes extending from 18 to 65 mm.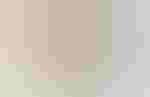 Husky's small-tonnage machines feature an injection unit design that does not require a quill to drive the screw.

The S-series units incorporate many of the features found on Husky's E- and G-series machines. A hydromechanical clamp has a bayonet-style locking mechanism attached to the clamp piston. This design eliminates the shut-height adjustment on the tie bars and reduces the maintenance required. The Reflex clamp platen design ensures parallelism between the mold-mounting surfaces, and the rigid base design supports the moving platen weight as it rides on linear bearings, independent of the tie bars. Because tie bar grease is eliminated, the potential for part contamination is reduced.
For more information, contact Husky Injection Molding Systems Ltd., 905/951-5000.
Ultrasonic Welders Assemble Thermoplastic Parts
Three different model designs are available
A LINE OF ULTRASONIC WELDERS has been redesigned to offer improvements over the previous line. The Omega III–series welders from Forward Technology Industries (Minneapolis) have a modular design, allowing users to place the generator and controller in various positions on the welder.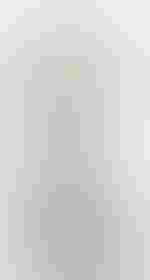 The Omega III–series ultrasonic welders offer modularity and flexibility.

The Omega III line consists of three models—the MCA, MCS, and MCX. The MCA is the company's most basic unit, and can be relied upon to deliver fast, reliable assembly. The MCS is an intermediate model with features previously offered only on Forward's top-end machine. The company's most sophisticated welder, the MCX, offers extensive control and optimum adjustment for the most complex applications.
For more information, contact Forward Technology Industries Inc. at 612/559-1785.
Design, Prototyping, and Manufacturing Services
For a wide range of injection-molded medical devices
WITH A WORLDWIDE INVENTORY of more than 680 machines, Moll Medical Div. (Knoxville, TN) has the ability to mold precision components in Class 100,000 cleanrooms and to assemble products in Class 10,000 cleanrooms. Moll specializes in design assistance, mold design and construction, cleanroom manufacturing and assembly, high-speed assembly, sterile packaging, advanced molding technology, and the provision of FDA documentation.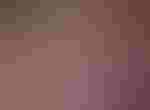 Moll Medical Div. has 27 facilities across North America and Europe.

Moll also offers rapid prototyping services and stereolithography capabilities, which enable engineers to move from design to scale prototype in a short time. The rapid turnaround, in addition to assistance with FDA documentation, enables customers to get products to market as quickly as possible.
With 27 facilities in six countries, Moll can supply any part of the world with precision injection-molded plastic components and assemblies. The company specializes in scrub brushes, IV bags, drug-delivery systems, surgical devices, and Class I, II, and III medical devices.
For more information, contact Moll Medical Div. at 877/275-6655.
Extrusion Processing for Medical-Grade Films
Systems can be configured for coating and laminating
DESIGNED FOR PILOT, RESEARCH, and production extrusion of medical-grade films and coatings, extrusion, lamination, and coating systems from Davis-Standard (Pawcatuck, CT) are available in web sizes up to 39 in. The equipment is capable of the material development of medical-grade films, and can be configured for various coating and lamination applications.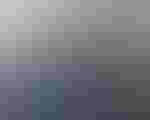 Davis-Standard laboratory coating and lamination system for medical-grade films.

The systems feature tension-controlled unwinders and winders, which can handle delicate and stretch materials that require low tension. Butt-splice technology enables the machines to perform automatic web changeovers of two-layered structures while maintaining the continuity of each layer.
For more information, contact Davis-Standard Corp. at 860/599-1010.
Injection Molder Makes Thermoplastic Components
Capabilities include engineering, mold construction
FOR RAPID PART PRODUCTION, Hi-Tech Mold & Tool Inc. (Pittsfield, MA) provides a single source for part design, mold construction, and injection molding and assembly. To accommodate considerable growth, Hi-Tech recently moved to a facility custom built for plastics processing.
In addition to application development, material selection, and product design and production, Hi-Tech's engineering services include failure analysis, testing, and plastics education and training. For mold construction, the company offers prototypes to full production-ready molds that have up to a 6000-lb mold weight.
For more information, contact Hi-Tech Mold & Tool Inc. at 413/443-9184.
Overmolding and Insert Molding for Medical Devices
Injection molders have control validation systems
HORIZONTAL AND VERTICAL injection molding machines from Van Dorn Demag Corp. (Strongsville, OH) support a wide range of medical applications, including overmolding and insert molding. The Newbury vertical machine performs overmolding of instrument and electrical connections, while the Ergotech Modular horizontal machine handles most injection molding applications.
The 30-tn Newbury Vertical uses a toggle-clamp configuration to minimize the amount of oil in the processing environment. It features stainless-steel gate and table guarding, premium filtration, and a drawer magnet to catch particles. The 60-tn Ergotech Modular machine has two dynamic seals, which reduce particle emissions, and a permanent centralized lubrication system.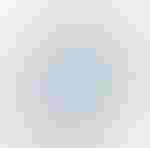 Van Dorn Demag's 30-tn Newbury Vertical machine performs overmolding for plastic medical equipment.

To meet the medical manufacturing industry's regulations, the systems feature process monitoring and machine-level statistical process control. The machines have the ability to monitor 32 parameters and to log and print documentation.
For more information, contact Van Dorn Demag Corp. at 440/876-6231.
Sprueless Mold Technology
Company builds 128-cavity hotrunner molds for maximum productivity
SPECIALIZING IN HIGH-TECH injection molds for disposable medical and laboratory applications, Tanner Formenbau AG (Feuerthalen, Switzerland) has recently added hotrunner molds for pipette tips to its range of services. The technology produces tight tolerances, which is important for providing an accurate fit between the core and capturing sleeve so that the pipette tip is free of flashes.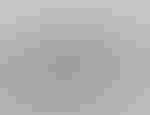 Tanner Formenbau's 32-cavity injection mold for pipette tips produces extremely close tolerances.

For needle protectors, the firm offers hotrunner multitip nozzles in many standard sizes. The high-grade tooling steels for the inserts and stainless-steel mold bases are designed for long life. Operators can exchange component-shaping inserts without a time-consuming takedown of the mold. The inserts and mold bases are designed for efficient cooling, permitting fast cycles. The firm also develops molds for needle holders, plungers, syringe barrels, and laboratory products such as tissue culture flasks, petri dishes, and microtest plates.
For more information, contact Tanner Formenbau AG at +41 52 6474646.
All-Electric Molding Machines Lower Energy Consumption
Molders provide consistency in operation and part repeatability
HIGH-PRECISION toggle-type machines from Toshiba Machine Co. (Elk Grove Village, IL) use servo-drive electric motors for operating accuracy in all machine functions. Each operation of the EC60 uses a separate motor, which shuts down when its specific function is complete. In addition, with no oil reservoirs to cool, water usage is reduced by 70% when compared with that of nonelectric machines. These two factors contribute to an energy-usage reduction that exceeds 50% over nonelectric or partially electric molding machines.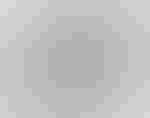 The all-electric Toshiba EC60 offers an energy-usage reduction of 50% over nonelectric machines.

The all-electric machines, available in sizes ranging from 45 to 250 tn, also have fewer working parts and require less maintenance than do nonelectric machines. In addition, users benefit from less time spent on preventive maintenance or oil-leak cleaning.
For more information, contact Toshiba Machine Co. at 800/275-8373.
3-D CAD is Instrumental in Design of In Vitro Device
Partnership produces ergonomic features and a cost-effective design
WORKING AGAINST TIGHT TIME constraints, Axiom (Charlotte, NC) and Becton Dickinson Microbiology Systems (Sparks, MD) worked together to develop a clinical instrument for thein vitro molecular diagnosis of infectious diseases. Using 3-D CAD systems to create the plastic design for part and tooling considerations, Axiom's engineers designed the overall appearance and ergonomic features of the BDProbeTec ET system.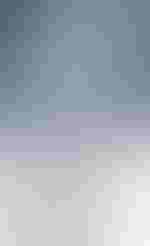 Designed by Axiom, Becton Dickinson's BDProbeTec Et system has ergonomic features and is easy to maintain.

"It was important to provide easy operator service access while maintaining the integrity of the internal environment in different compartments of the instrument," said Tim Rothwell, Axiom's design manager.
This was accomplished with a cost-effective design and by using the minimum number of components.
For the molding process, Axiom used gas-assist injection molding, which could include tall boss features and thick sections for structure without damaging the molding cosmetics or creating excessive part weight.
The design program also included the prototyping of 60 preproduction units for beta unit tests. These functional prototypes, developed using liquid-resin casting technology, were useful in debugging the design, generating early market feedback, and meeting time lines.
For more information, contact Axiom at 704/398-0887.
Molding Machines Meet Cleanroom Requirements
Three models with a variety of configuration choices available
BOY MACHINES INC. (Exton, PA) offers a line of cleanroom injection molding machines that meet cleanroom requirements in a number of ways. The machines are available in capacities from 14.2 to 88 tn, and feature a choice of Procan 2, Procan CT,
or Dipronic solid-state microprocessor control.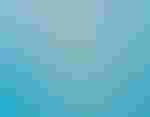 The injection molding machines from Boy Machines Inc. can meet any cleanroom requirements.

Boy's injection molders can have a laminar-flow system installed on the hood of the clamping unit to meet high standards. For compliance with even higher standards, the machine's overhanging clamping unit can be segregated with its own clean enclosure and laminar-flow system.
For more information, contact Boy Machines Inc., 610/363-0163.
Cleanroom Molding and Assembly
Company provides quality control and specialized manufacturing services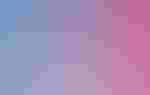 USING STATE-OF-THE-ART computer analysis and a full staff of design engineers, Courtesy Corp. (Buffalo Grove, IL) provides quality assurance in tooling and cleanroom molding and assembly. With CAE and CAD/CAM technology, Courtesy offers a complete line of services and support, from concept development to finished products. Interchangeable, close-tolerance components are manufactured for optimum performance with minimum maintenance.
Equipped with 132 closed-loop molding machines, Courtesy's Class 100,000 cleanroom features robotics, digital mold temperature controllers, and automated material-handling systems. Quality control functions are consolidated in a fully equipped inspection, measurement, and test laboratory, where statistical process control analysis is performed to ensure that all requirements are met.
For more information, contact Courtesy Corp. at 847/541-7900.
Injection Molder Handles Liquid Silicone
A 110-tn unit offers cleanroom capabilities and energy efficiency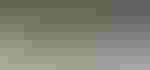 FEATURING A JACKETED, water-cooled barrel and a shutoff nozzle, Milacron's (Batavia, OH) injection molding machine molds liquid silicone medical-grade parts. Capable of injection repeatability of ±0.0005 in., the Roboshot All-Electric has an integrated mold temperature control. In addition, the 110-tn machine offers cleanroom capability and low energy usage.
For more information, contact Milacron at 513/841-8100.
Machine Produces Injection-Molded Microparts
Molds parts with weights less than 0.1 g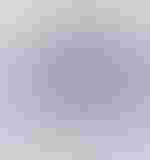 BATTENFELD (Meinerzhagen, Germany) has developed an injection molding machine for microparts that is capable of reducing cycle times by more than 50%. The Microsystem machine features a Unilog B4 control system and a plunger injector with a diameter of 5 mm. The high-precision sensor housing consists of polycarbonate and weighs 0.002 g.
Normally, cycle times for producing microparts are high because of the disproportionate sizes of the sprue and runner, which can account for more than 90% of the unit's weight. With the Microsystem, these problems are overcome. It uses a rotary-table clamp system, which has one station for injection and another for part ejection, designed to keep the parts separate and correctly oriented for quality control and packaging.
Battenfeld avoids contamination of the molded parts by maintaining cleanroom conditions inside the system enclosure. The molding machine uses electric servo drives for all functions, providing higher resolution than conventional stroke-measuring devices can.
For more information, contact Battenfeld at +43 2252 404415.
Cleanroom Injection Molding Machine Provides Flexibility
Clamp-end remains in cleanroom during processing
OFFERING SPEED and high precision and repeatability capabilities, Krauss-Maffei Corp.'s (Florence, KY) C-design cleanroom injection molding machine is designed for standard and specialized applications. The KM80's clamping unit is fitted with two metal plates that seal off the cleanroom during processing and maintenance. The machine is on casters, enabling it to be rolled away from the clamp for mold changing and maintenance.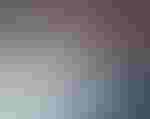 Krauss-Maffei's cleanroom injection molding unit offers accessibility and a small footprint.

The KM80 is available from 30 to 800 tn and features a cantilevered clamping unit, which provides a small footprint and promotes low energy consumption. The unit's process control system is mounted directly on the machine.
For more information, contact Krauss-Maffei Corp. at 606/283-0299.
Copyright ©1999 Medical Product Manufacturing News
Sign up for the QMED & MD+DI Daily newsletter.
You May Also Like
---