Has the COVID-19 Testing Bubble Burst?
Has the COVID-19 Testing Bubble Burst?
With a sharp decline in testing revenue and expiration of many government-assisted COVID-partnerships, company portfolio diversification is more important than ever.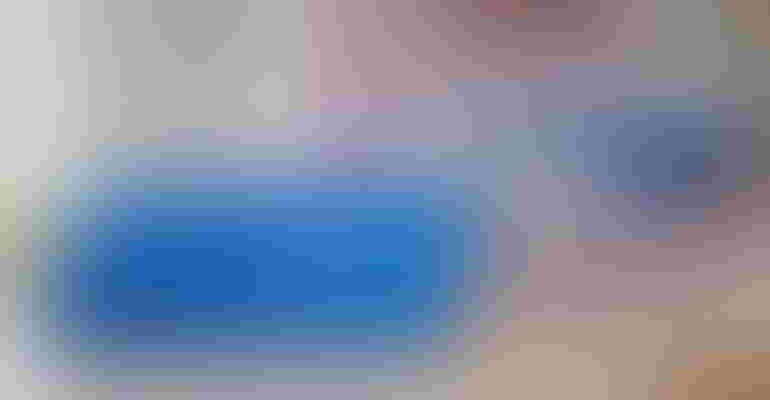 Daisy-Daisy / iStock via Getty Images
This year could be pivotal for diagnostic companies as they move away from a COVID-19 testing focus to other ventures as use of the virus identifier rapidly declines amid increased vaccination and boosting efforts, as well as overall herd immunity.
According to a report from Grand View Research, the global COVID-19 diagnostic market size was valued at USD $97.4 billion in 2021. However, the market size value is expected to decline at a compound annual growth rate of 7.7% from 2022 to 2030. Additionally, NASDAQ reported that in Q422, COVID-19 testing revenues nosedived 74.6% to $184 million. Revenues for diagnostic information services declined 15.3% compared to the prior year, reflecting lower revenues from COVID-19 testing services compared to Q421.
This is in stark contrast to the beginning of the pandemic, where COVID-19 testing was one of the fastest growing segments in the diagnostic industry. The market for COVID-19 testing was largely driven by rising government initiatives targeted towards lowering virus rates which propelled partnering companies forward and, with the revenue from the testing kits in hand, gave companies the ability to diversity their portfolio's and focus more on R&D.
Abbott, a company now well-known for its rapid COVID-19 BinaxNOW test, was one such company that saw growth in the pandemic. During the company's Q122 financial report, COVID-19 testing remained a star, pulling in $3.3 billion in COVID-related testing sales. However, it's diversified portfolio is what can now be relied on as testing sales wane.
"While investors may shrug off COVID test sales, this business generates strong cash flow, with even greater impact to the bottom line as volumes have increased and serves as a tool to help offset gross margin headwinds from macroeconomic pressures," Marie Thibault, a medtech analyst at BTIG noted in an analysis of Abbott's Q122 report.
Another company which saw tremendous revenue growth in COVID-19-related technology was Hologic. Hologic's diagnostic division grew over the pandemic from what was primarily a US women's health business into a global diagnostic franchise with multiple growth drivers. The company was able to diversify through organic R&D and strategic tuck-in acquisitions — like the acquisitions of Biothernostics, Diagenode, and Mobidiag — which was enabled by increased financial elbow room from its COVID diagnostics. Like Abbott, diversification of Hologic's portfolio has been a key to its long-term growth they emerge from the COVID-19 pandemic.  
"Under the cloud of COVID, while successfully deploying Panthers and producing our COVID assays, we strengthened Hologic for the long term, to a level higher than even we had imagined prior to the pandemic," said Stephen MacMillan, CEO of Hologic, in a previous article for MD+DI. "We achieved this through the combination of innovative internal R&D efforts, plus a series of tuck-in acquisitions. As a result, we've had continuous new product releases that have fundamentally transformed our business and boosted our growth profile. Now as the COVID cloud begins to clear, it is increasingly more evident that we are geared for success, geared for growth, and geared to sustained performance over the long term."
But not all diagnostic companies are seeing the proverbial "fruit of their labor" as the COVID-19 diagnostic market continues its decline.
Cue Health grew into a powerhouse because of COVID-19 testing, being one of the few firms in the diagnostic space to go public through a traditional IPO that raised $200 million during the pandemic while others decided on the Special Purpose Acquisition Corporation (SPAC) merger route. In June 2020, Cue was hitting a high, raising over $100 million in a series C financing. By October 2020, the company had also secured $481 million from the Department of Defense on behalf of the Department of Health and Human Services, to expand its COVID-19 testing production capabilities.
In June 2022, however, the company showed how the decline in demand is dampening its success by announcing company layoff's. The layoff's, the company said at the time, were in-part due to the White House diverting more than $10 billion it had planned to spend on testing and personal protective equipment to buy new vaccines and treatments that it anticipated needing in late 2022.
"Cue Health announced that it has made the difficult decision to reduce its manufacturing workforce by 170 people due to the economic challenges that are impacting many industries as well as the US government's recent decision to reduce funding for COVID-19 testing," said a spokesperson for Cue, in a previous article for MD+DI.
Then in January 2023, the company announced another layoff of 388 people as the COVID-19 testing demand continues to fall.
Cue hasn't been the only company battered by the testing decline. Even Abbott, in July 2021, had to cut its financial guidance and eliminate 310 jobs at its Westbrook, ME, manufacturing facility.
So, it begs the question, is the COVID-19 testing bubble finally bursting?
Well, let's just say the May 11, 2023, expiration of national and public health emergencies related to the COVID-19 pandemic isn't going to help the issue. The emergency statuses have been in place since 2020, enabling federal rules that eased consumer costs, like at-home COVID-19 tests. Additionally, the Biden administration has required private insurers and Medicare to cover up to eight at-home tests per month. Once the public health emergency lefts, however, most people with private insurance will most likely have to pay out of pocket for those tests, unless the kits come from the dwindling federal supply, according to Jennifer Kates, senior vice president at KFF, a nonprofit health think tank.
"For the most part, health plans aren't probably going to cover it. Some might, but most won't," Kates said, noting that those that have Medicare or are uninsured will also most likely be charged for at-home tests. Medicare Advantage, which covers additional services, may still cover at-home tests depending on the plan.
For now, it seems, the diagnostic companies that once shined bright during the pandemic may soon be falling stars in an industry that's moving away from the dark days of the virus. However, diagnostic companies that invested in diversifying their portfolio's using the increased revenue from COVID-19 testing could continue to climb.
Sign up for the QMED & MD+DI Daily newsletter.
You May Also Like
---