Editor's Page 16027
Editor's Page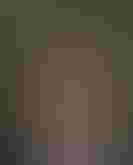 Editor's Page
The Internet: Flash in the Pan or Medium of the Future?
I'm sure that by now, you have already formed an opinion about the Internet. Some of you have undoubtedly embraced it, while others remain skeptical about its future. One thing that's for certain, however, is that businesses and associations are taking notice. Some organizations are investing in their own Web sites and advertising with industry-related sites because they truly believe in the Internet's usefulness. They also believe that their investment will pay off in the end.
Surveys of the readers of Medical Product Manufacturing News have shown that many in the industry are using the Internet as a way to get information that can make their jobs easier. Whether it's to order supplies, to communicate with customers and colleagues, or to conduct research, our readers are using the Internet with increasing frequency.
There are several Web sites that can be particularly useful to medical product manufacturers. Medical Device Link offers original content designed specifically for you. Everything from sourcing information and regulatory updates to industry news and job listings can be found here. The site is updated daily, so it's worth returning to regularly.
FDA's Center for Devices and Radiological Health also has an informative Web site. The CDRH site includes a center overview, a staff search engine, recent CDRH federal register notices, blue book memoranda, and more.
Also be sure to visit the Federal Register on-line. For a variety of regulatory communications from FDA ranging from announcements of public meetings to publication of final regulations (such as the revised GMPs), this searchable version of the Federal Register provides the complete text for volumes published after 1994.
Other industry organizations with valuable Web sites include the Association for the Advancement of Medical Instrumentation; the Health Industry Manufacturers Association; and the Medical Device Manufacturers Association.
Popular opinion is that the potential of the Internet has yet to be realized. Some believe that we've only scratched the surface of what can be achieved. Certainly there has never been a faster way to communicate or disseminate information. As time goes on, we will find ourselves more and more dependent on the medium. Soon we'll wonder how we ever got along without it.
Ursula Jones
Sign up for the QMED & MD+DI Daily newsletter.
You May Also Like
---