Resins and Compounds
Silicone-urethane copolymers
A company has developed a line of thermoplastic segmented silicone-urethane copolymers. PurSil and CarboSil copolymers exhibit the strength, flex life, processability, and abrasion resistance of urethanes and the biostability and biocompatibility of silicones. Additionally, silicone, fluorocarbon, hydrocarbon, polyethyleneoxide, sulfonate groups, and other materials can be covalently bonded to the polyurethane for specific applications. The Polymer Technology Group Inc., 2810 7th St., Berkeley, CA 94710.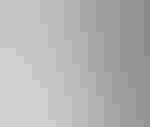 Silicone elastomers
An implant-grade liquid silicone rubber system is designed to create elastomers for long-term implantation. The components, which come in separate containers, can be mixed in equal portions to create an elastomer for liquid injection molding or in a 10:1 ratio for casting. The system's advantages over peroxide-catalyzed systems include fast cure at elevated temperatures, no peroxide residue, and no volatile by-products. Custom formulations of radiopaque compounds or color master batches are available upon request. Applied Silicone Corp., 320 W. Stanley Ave., Ventura, CA 93001.
TPU resins
Thermoplastic polyurethane resins are biocompatible, sterilizable, and flexible. Uses for Texin resins include oxygen masks, medical tubing, postsurgical appliances, connectors, and radiopaque devices. Available in hardnesses from 75 Shore A to 70 Shore D, the plasticizer-free resins are chemical and abrasion resistant. They also exhibit high tensile and tear strength and have a low incidence of allergic reaction in applications in which there is contact with the body. Bayer Corp., 100 Bayer Rd., Pittsburgh, PA 15205-9741.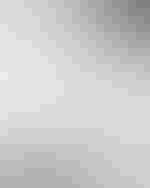 Stabilized compounds
A stabilizer formulation for vinyl compounds lessens the color shift and loss of strength caused by high heat, shear, and exposure to gamma rays during sterilization. In tests performed by the manufacturer, the formulation-treated compound took 46 minutes to degrade, compared with 29 minutes for the untreated compound. A 75 Shore A compound with the formulation exhibited 8–45% less change than its counterpart in a test of as-molded and aged test samples under two levels of gamma exposure. The stabilizer formulation will be incorporated into counterparts of existing grades of Apex vinyl compounds. Teknor Apex, 505 Central Ave., Pawtucket, RI 02861.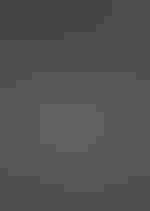 Phthalate-free compounds
Formulated with phthalate-free plasticizers, FDA-recognized specialty vinyl compounds are nontoxic, odorless, tasteless, and biocompatible. Superkleen compounds can be processed in the same manner as conventional vinyl molding and extrusion materials. They are radiation-stable, and range in durometer from 65 to 90 Shore A. AlphaGary Corp., 170 Pioneer Dr., Leominster, MA 01453.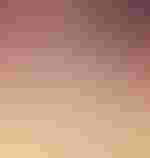 Nylon compounds
With a flexural modulus rating of 100,000–250,000 psi, a series of flexible nylon compounds are dimensionally stable with minimal shrinkage after extrusion. The Fostalon 5000 series nylons are suitable for use in catheters, hubs, and shafts and are fully compatible with radiopaque fillers including barium, bismuth, and tungsten. The compounds are less susceptible to hydrolytic degradation than urethanes, can accept standard marking and imprinting inks, and can be processed on conventional forming equipment. Foster Corp., 329 Lake Rd., Dayville, CT 06241.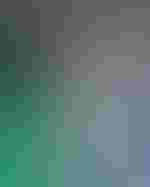 PVC compounds
A line of medical-grade PVC compounds includes nonphthalate formulations. The compounds are suitable for extrusion and injection molding and are available as clear, tinted, and opaque. Injection molding grades are used for drip chambers, respiratory masks, connectors, ports, and spikes. The formulations range in hardness from 55 to 110 Shore A and can undergo EtO, autoclave, and gamma radiation. Ellay Inc., 6900 E. Elm St., Commerce, CA 90040.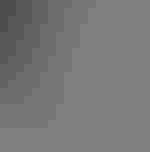 Polymers
High-performance elastomers are engineered for a wide spectrum of end uses, including molded and extruded technical goods. Kraton D polymers and compounds include styrene-butadiene-styrene and styrene-isoprene-styrene formulations and contain an unsaturated rubber midblock. Kraton G polymers and compounds contain a saturated midblock and include styrene ethylene/butylene styrene and styrene ethylene/propylene formulations. Shell Chemical Co., P.O. Box 2463, Houston, TX 77252-2463.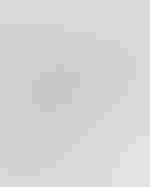 Medical resins
Autoclave-resistant medical resins are available for the medical industry. Among the products suitable for use in medical devices are Ecdel elastomers and Eastar and Eastar PETG copolyesters, which are clear and chemically resistant. Other products include Eastalloy polymer blends, which provide dimensional stability, low shrinkage rates, impact strength, and higher temperature resistance than amorphous copolyesters; Tenite and Tenite Hifor Clear cellulosics; Mxsten CM polymers; and Mxsten CV plastomers, which are reported to have better low-temperature sealability and higher stiffness than other plastomers. Eastman Chemical Co., P.O. Box 431, Kingsport, TN 37662-5280.
Acrylic-based multipolymer
A transparent, impact-modified, acrylic-based multipolymer compound is suitable for medical devices requiring maximum chemical resistance to lipids and PVC plasticizers. Applications include filter housings, luer locks, and IV connectors. Cyrolite CG-97 compound takes on a permanent blue-green tint after being irradiated, can be sterilized with EtO gas, and exhibits resistance to isopropanol. According to the manufacturer, the compound has better lipid resistance than lipid-resistant polycarbonate, along with enhanced initial light transmission and superior clarity after radiation. Cyro Industries, 100 Enterprise Dr., Rockaway, NJ 07866-5055.
Copyright ©1999 Medical Product Manufacturing News
Sign up for the QMED & MD+DI Daily newsletter.
You May Also Like
---