Mitigating Risks of Materials Failures in Medical Devices
Mitigating Risks of Materials Failures in Medical Devices
Materials failures account for a significant percentage of medical device recalls and performance problems but are often overlooked as a potential source of risk.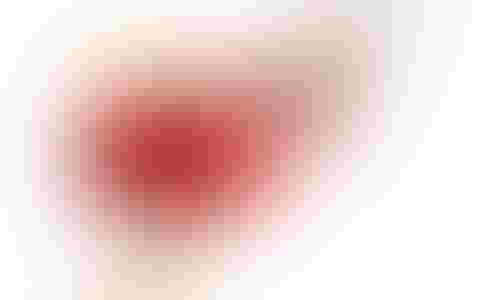 Materials failures account for a significant percentage of medical device recalls and performance problems but are often overlooked as a potential source of risk. 
Amy Heintz, PhD
Will the materials in your medical device perform as expected when it counts? Materials failures account for a significant percentage of medical device recalls and performance problems but are often overlooked as a potential source of risk.
An Undercounted Cause of Product Failures
Medical device product recalls have been rising steadily over the past 15 years. According to a McKinsey report, product "quality events" (including recalls, warning letters, consent decrees, warranties, and lawsuits) cost the medical device industry between $2.5 and $5 billion annually. A major product recall due to materials failure can cost a company tens of millions of dollars or even hundreds of millions of dollars in product replacement costs and lost revenues—not to mention the long-term reputation costs.
Our analysis of data from recent medical device recalls suggests that materials performance is a primary cause of failure in at least 20–30% of recent recalls. When we add cases where materials are a secondary factor, materials may be implicated in 50% or more of medical device failures.
The results suggest that the complexity of materials is under-considered in medical devices; failure modes and effects analysis (FMEA) is insufficient in capturing the potential failure modes. A better understanding of materials selection and evaluation can help medical device manufacturers mitigate one of their biggest hidden sources of risk.
Advanced Materials, Hidden Problems
Advanced materials are an important component of medical devices, providing everything from structural support and fluid handling to advanced functionality such as adhesion and ion transport. Newer medical devices are incorporating emerging materials, including polymers, hydrogels, biomaterials, and nanomaterials. Advanced materials have enabled unprecedented innovation in medical devices such as new drug-delivery mechanisms, surgical care products, and implantable devices.
But it's not always easy to predict how these materials will respond under different use cases. Many properties of polymers are dictated by physical structure and surface chemistry, which is highly dependent on manufacturing conditions and aging environment. Small differences in product formulation, especially for plastics and polymers, can lead to unexpected changes in material properties.
For example, a seemingly insignificant change to a substrate-hydrogel interface used in a medical device caused the gel to phase separate over time. In another case, a manufacturer changed the plasticizer in a plastic component to meet new regulatory requirements, and discovered that the change led to earlier failure of the component.
Preventing Common Materials Failures
Materials failures can be caused by mistakes made at any point in the product development process. Some of the most common:
Improper materials selection: Materials selection and evaluation is extremely complicated. Depending on the use cases and performance requirements for the device, materials may need to be evaluated on many different criteria: mechanical strength, durability, flexibility, permeability, leechability, surface energy, maximum operating temperature, chemical resistance, electrical conductivity, thermal conductivity, optical requirements, and more.

In-service degradation: How will the material age over time? Materials can fail due to physical wear-and-tear or due to mechanisms like oxidation, hydrolysis, or exposure to chemicals. Companies need to have a clear understanding of how the material will degrade under both expected and extreme use cases and how processes like sterilization will impact product life and durability.

Reagent/raw material stability: Improperly prepared resins or formulation incompatibilities can lead to unexpected product failures. In other cases, contamination with particulates or other materials during formulation can change the performance of the final materials. Manufacturers need to be aware of supply chain and manufacturing process issues that could potentially impact material properties.

Manufacturing/process incompatibility: The manufacturing process for the device itself can also impact materials performance. Improper mold designs, high stresses during manufacturing, and other factors can significantly impact material performance in the final device.
Smart Strategies for Medical Device Manufacturers
Medical device manufacturers can take steps to mitigate the risks of materials-related product failures
Incorporate materials science from the start. Materials should be considered at every stage of the design process, starting with materials selection.

Bring in the right experts at the right time. Device manufacturers can reduce costs and risks significantly by bringing on the right materials scientists at the right point in the process. Experts in the specific material types the device requires can help companies avoid costly and preventable mistakes.

Make materials changes as early as possible in the process. Evaluating materials performance at key stages in the development process—and making changes if necessary—will help companies avoid unwelcome surprises in the field. Changing a material during the design process costs on average $50,000–$500,000; changing materials during manufacturing may cost as much as $5 million.

Include materials in failure analysis. If you do have a product failure, don't forget to include analysis of materials failures in your FMEA process.
A focus on materials can reduce the costs and risks of early product failures for the medical device industry. It's important to integrate materials scientists with device engineers during development to ensure potential materials failures are avoided. By integrating materials science and device engineering, device manufacturers can ensure that the materials in their devices
Amy Heintz, Ph.D., is senior research scientist at Battelle.

[Image courtesy of STUART MILES/FREEDIGITALPHOTOS.NET] 
Sign up for the QMED & MD+DI Daily newsletter.
You May Also Like
---