Consider Biosynthetic Cellulose for Wound Management, Implants, & Drug Delivery
Consider Biosynthetic Cellulose for Wound Management, Implants, & Drug Delivery
The bioengineered material can supply high levels of moisture as well as absorb drug solutions or emulsions, according to JeNaCell – An Evonik Company, whose experts will be speaking in an upcoming webinar.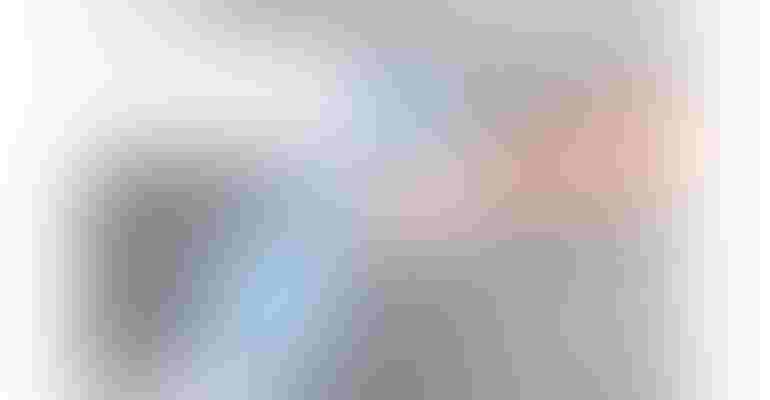 Image courtesy of JeNaCell – An Evonik Company
Biosynthetic cellulose offers potential for applications such as wound dressings, implantable materials, and drug-delivery systems. In 2016, German biotech company JeNaCell GmbH devised means for large-scale production of biosynthetic cellulose and brought it to market for wound dressings for burns, given what is described as a "tunable moisture level." In 2021, JeNaCell became part of the Health Care business at Evonik, where the company is now exploring the full potential of biosynthetic cellulose. In an April 27 webinar, two experts, Dr. Uwe Beekmann, head of R&D, and Paul Zahel, R&D project manager, both with JeNaCell – An Evonik Company, will share how biosynthetic cellulose functions and delve into current and imaginable uses.
Biosynthetic cellulose's bioengineered architecture is actually generated by bacteria and can provide high levels of moisture suitable for advanced wound management, Beekmann told MD+DI. He reports that it could be an alternative to a wide range of synthetic and natural materials currently in wound care, and it also offers potential to surpass existing synthetic materials in the fields of implants and drug-delivery systems. The biocompatible material can absorb a wide variety of drug formulations like solutions or emulsions, potentially replacing common materials on the market.
An example of its potential can be seen in Evonik's epicitehydro product line for functional medical wound dressings to treat chronic wounds, surgical wounds, and burns. The moist environment created by this material promotes healing while at the same time reducing pain through its mild cooling effect, Beekmann told MD+DI. "Wound dressings like epicitehydro can absorb low to medium exudate. The high conformity of the dressing on the wound and the low adherence mean that dressings can be removed and changed without pain, and they are generally comfortable to wear. For healthcare practitioners, the dressing is easy to handle, and there is a great advantage to the bioengineered matrix structure, which allows physicians to load dressings with active agents of choice," Beekmann explained.
To learn more about this application and other potential uses, please attend the April 27 webinar, "Discovering Biosynthetic Cellulose: A Material for Wound Management, Implants and Drug Delivery," at 11:00 AM EDT / 5:00 PM CEST.
Attendees will learn:
Biosynthetic cellulose basics, how it's made, and how it can be used

Uses in implants and advanced wound management including dressings developed by JeNaCell

High-potential areas of application including drug delivery

How this material can stimulate product ideas and future development projects
Sign up for the QMED & MD+DI Daily newsletter.
You May Also Like
---