Bioabsorbable Magnesium Provides Temporary Strength and Stiffness to Next-Gen Orthopedic Implants
Bioabsorbable Magnesium Provides Temporary Strength and Stiffness to Next-Gen Orthopedic Implants
The rapidly expanding use of orthopedic implants engineered from bioabsorbable polymers has, in many cases, dramatically improved patient care by eliminating the presence of 'temporary' medical devices long after their function has been fulfilled. But a number of orthopedic devices require or would benefit from high strength or stiffness properties that current bioabsorbable polymers simply can't provide. Catering to this niche need, nanoMAG LLC (Livonia, MI) has developed a lightweight, high-strength magnesium alloy technology capable of reabsorbing safely into the body as the healing process is completed.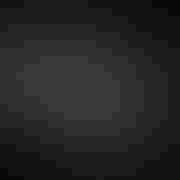 A bioabsorbable magnesium techology developed by nanoMAG provides temporary support during the healing process and is safely absorbed by the body.
Building on 20 years of experience working with magnesium, nanoMAG has developed a specially milled, bioabsorbable magnesium technology that can be provided in specialty chemical compositions, tailored to meet customer requirements, and produced in short runs. More importantly, however, the material addresses several unmet market needs for orthopedic implant applications.
Current polymer-based orthopedic implants, for example, often lack the hardness and durability required for strong structural support as well as properties that promote bone on-growth for rugged fixation of the device, according to Stephen LeBeau, nanoMAG president. Traditional metallic implants, in contrast, may offer the necessary support, but remain permanently in the body. Combining the best characteristics of both materials, bioabsorbable magnesium is engineered to provide the temporary structural reinforcement required for optimal healing without the burden and limitations of a permanent implant.
In addition to being biocompatible, magnesium can promote bone growth and healing, LeBeau states. "[Magnesium] has reasonable strength to density compared to other [metallic] materials, such as titanium and stainless steel," he adds. "If you look at matching the density and stiffness of materials to bone, however, this [technology] is a closer match to bone than any other material out there in terms of structural reinforcement."
And while some experts might argue that the ideal implant material would be stronger than bone, LeBeau disagrees. "We actually think that our technology will promote bone regrowth and healing better because it will be degrading and absorbing in the body as it's supporting the bone structure." LeBeau speculates that, by dissolving over time in a controlled manner, the material may help to prevent bone from relying on a permanent implant, thereby prompting the bone to support the load as it gradually heals.
Such characteristics could enable the development of novel bioabsorbable devices for a range of orthopedic areas, including trauma, pediatrics, sports medicine, and craniofacial applications. Bioabsorbable magnesium could also potentially replace polymers in applications that require navigation through narrow or tortuous areas of the anatomy, providing comparable mechanical reinforcement properties with a smaller-diameter cross section to avoid causing trauma.
Before it can contribute to the development of such innovative products, however, nanoMAG must face the long, hard path to FDA compliance. "We've received some interest from the medical device industry, and we'll see if there's some way to leverage existing products that are similar--staples, for example," LeBeau states. "We want to tackle something fairly simple at first, get it to first man in testing, and then talk about more-advanced devices and applications."
Sign up for the QMED & MD+DI Daily newsletter.
You May Also Like
---