Next-generation sequencing has so far been used in a relatively small number of tests, says Mark Borodkin of BioNano Genomics. Here are two challenges that need to be overcome to make it more widespread.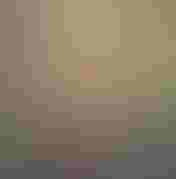 Chris Newmarker
Next-generation sequencing holds the promise of providing a large amount of genomic data, enabling better better understanding of genomes and associations to disease, says Mark Borodkin, vice president of systems development at BioNano Genomics (San Diego).
"Thus far, there have been a relatively small amount of tests released into the clinic, but their impact has been positive," Borodkin says. (See Borodkin discuss next generation sequencing at MEDevice San Diego, September 1-2, 2015.)
"Next-generation sequencing" (NGS) is the term to describe all kinds of new sequencing methods developed in the past decade to achieve DNA analysis more quickly and cheaply. By 2010, the price of a genome had fallen to $5000. Early last year, Illumina (San Diego) announced a $1000 genome. Some are shooting to get it down to $20 and potentially even lower as the pace of technological progress in genomics outstrips that of even electronics.
Use of NGS has already been growing rapidly when it comes to noninvasive prenatal testing, and Borodkin expects an explosion of prenatal and newborn screening of genetic disorders. There is also promise related to pioneering clinics genetically using NGS to typing cancers to fine tune treatment regimens and produce more effective treatment.  
BioNano's Irys next-generation mapping has an important role to play when it comes to next generation sequencing figuring out the large structural variations in complex diseases, according to Borodkin. Irys uses proprietary NanoChannel technology to uniformly stretch DNA for high-throughput analysis of genomic architecture.
"Much has been accomplished, but more needs to be done if NGS is to truly become more commonplace," Borodkin says.
Borodkin sees many challenges ahead if next-generation sequencing methods are to reach their promise. Here are two that he thinks especially need to be overcome:
1. Simplifying the Workflow
Simplification of the workflow should hopefully increase NGS's use and further decrease costs.
"Compare a NGS cystic fibrosis test that takes two days and three hours of hands-on-time to a workhorse chemistry test system that can process 2000 tests per hour with up to 800 samples on-board with minimal intervention,"  Borodkin says.
Simplification of the workflow will involve creating more advanced sample prep systems. Think microfluidics. The complete integration of sample prep, data generation, analysis, and clinical assessment will also be critical.
2. Augmenting NGS' Abilities
Other technologies are also needed to fill in the gaps left by NGS, especially when it comes to detection of complex variants that are the signatures of complex diseases like cancer, Borodkin says. He thinks a technology such as BioNano's Irys is one example of a complementary technology because it can help by detecting cancer's large inversions and translocations in long native DNA molecules.
Personalized medicine is on the way, Borodkin says.
"We will know we have reaped the rewards of this technology when each person's genome is tested routinely for potential disease, when these diseases are identified by a particular genomic signature and when specific treatments are applied for those signatures, taking into account the patient's tolerance for those treatments," Borodkin says. "We have much to do, but the future of genomic testing in the clinic is bright."
(See Borodkin discuss next generation sequencing at MEDevice San Diego, September 1-2, 2015.)
Chris Newmarker is senior editor of Qmed and MPMN. Follow him on Twitter at @newmarker.
Sign up for the QMED & MD+DI Daily newsletter.
You May Also Like
---