What to Expect at Advanced Manufacturing Minneapolis
What to Expect at Advanced Manufacturing Minneapolis
A deep look at the two-day event which will take place Nov. 2-3 at the Minneapolis Convention Center.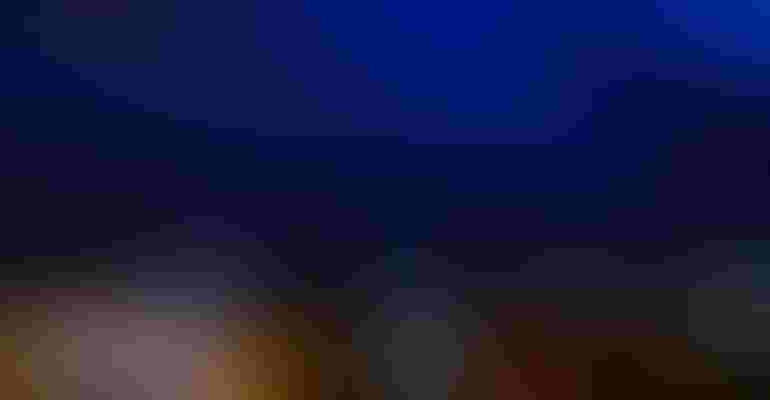 Image courtesy of Reimar / Alamy Stock Photo
Today, manufacturing production jobs are more concentrated in the Midwest than in any other region, and manufacturing is the largest industry in all Midwestern states. Minnesota, especially, has become a prime location for top manufacturing enterprises in recent years. Minnesota's manufacturing output created $52 billion of revenue in 2020, accounting for more than a million jobs across the state and representing 42% of Minnesota's Fortune 500 companies.
Advanced Manufacturing Minneapolis is a direct response to the boom in Midwestern manufacturing in the last decade. The two-day event, taking place Nov. 2-3 at the Minneapolis Convention Center, will showcase a five-in-one event with co-locates Medical Design & Manufacturing (MD&M), Automation Technology Expo (ATX), Design & Manufacturing Minneapolis (D&M), MinnPack, and Plastec. Not only can the top manufacturers in the industry showcase new and innovative ideas among more than 500 exhibitors, but the expo has brought the city of Minneapolis a combined $9,726,550 in its last six events in revenue.
Recently, MD+DI sat down with Suzanne Deffree, Group Event Director, Advanced Manufacturing Minneapolis. She gives insight on what to expect at this year's event and why Minnesota is one of the top states in the country to jump into the manufacturing space.
Who should attend this event?
Suzanne Deffree: As the Midwest's largest annual design and manufacturing Event, Advanced Manufacturing Minneapolis brings together Medical Design & Manufacturing (MD&M), Automation Technology Expo (ATX), Design & Manufacturing (D&M), MinnPack  and Plastec under one roof, offering  a comprehensive view of the product lifecycle — from prototype to production. We aim to unit engineers, designers, and decision makers to solve problems and move manufacturing forward. If you're looking for education, insights or product information to advance your expertise and career, you should be attending this event.
What should attendees expect when they arrive on the show floor and throughout the event?
SD: We'll have about 500 of the top players in medical technologies, 3D printing, automation, materials, packaging, and more, ready to share their expertise. Three theaters on the expo floor offer complimentary education with sessions presented by expert engineers. Multiple networking opportunities will offer attendees the opportunity to connect with peers, partners, and customers, including at our tailgate-themed welcome reception featuring the Minnesota Vikings' Skol drumline, raffles, game-day bites and beverages, and automobiles with advancements like cutting-edge sensors and alterative power sources.
Advanced Manufacturing Minneapolis is a fantastic opportunity for startups in emergent manufacturing and engineering technologies. Why has Minnesota become such a hotbed for these fresh technologies?
Minnesota, itself, is a great place to be a start-up and a great place for new technologies to develop into life changing technologies. Over the decades, Minnesota has pioneered technologies that changed the world and saved lives, like the first external, battery-operated, transistorized, wearable artificial pacemaker in 1957. As a state, Minnesota ranks fourth in the country for the five-year survivability rate for new companies at almost 55%. Despite the recession, medtech startups in Minnesota raised a record $1 billion in capital in 2020.
Minnesota is fourth in overall patents per capita, and this is all thanks to a collaborative ecosystem fostering innovation through public-private partnerships, deep-bench academic and business expertise, and a growing number of business accelerators, including the state's Launch MN program. This event is part of that ecosystem, offering a place for start-ups, entrepreneurs, and established organizations and engineers the opportunity to connect, share ideas and technologies, and, together, advance manufacturing for a brighter tomorrow.
Why is face-to-face interaction so important? Why not access the information shared at this event virtually or through a company's website, instead of attending an event?
Attendees will have access to five events under one roof — MD&M, ATX, Design & Manufacturing, MinnPack, and Plastec — proving the opportunity to discuss design advancements with more than 500 suppliers, access to three educational theaters on the expo floor, connect and network, and the opportunity to participate in our medical design and manufacturing-focused conference.
Additionally, Advanced Manufacturing Minneapolis is partnering with multiple global engineering and manufacturing organizations to ensure this November's event truly provides a comprehensive view of the product lifecycle — from prototype to production. We're welcoming organizations like SMTA (Surface Mount Technology Association), ASME (American Society of Mechanical Engineers), MNASQ's Minnesota Quality, and automotive-focused VSI Labs to the Minneapolis Convention Center as we bring attendees a full-engineering view and the solutions needed to move manufacturing forward.
You simply can't access experts like these that events and organizations are bringing to Advanced Manufacturing Minneapolis by checking out a website and you surely won't have the opportunity to truly network with thousands of engineers at a virtual event.
What are some new and exciting trends attendees can expect to see at this year's expo?
There have been tremendous advancements in medical design and manufacturing in areas like cardiovascular, AI and data, and packaging that are shaping a healthier tomorrow. New technologies being brought to light by the automotive industry, including material use, sustainability, and electronics, that will have an impact beyond cars. Also, 3D printing and additive manufacturing are making designs possible that were not feasible just five years ago.
Why is Minneapolis one of the premiere places for engineering and manufacturing?
Let's start with the talent that can be found in the North Star state. Manufacturing is the No. 2 employer in Minnesota with nearly 325,000 workers. It's a growing industry in the state, as well, which added more than 31,700 jobs for 11% growth between 2010 and 2019. Home to Medical Alley, Minnesota ranks only behind California in medical device manufacturing, contributing $40.4 billion to the economy. In total, manufacturing contributes more than $52.7 billion a year to the state's economy (2019) and accounts for the largest share (14%) of the state's gross domestic products with more than 8,270 manufacturers making a wide range of products.
What do you hope everyone takes away from the event when it wraps up?
Attendees will walk away with the insights they need to design their next products, the contacts they need to advance their career or business, and a better understanding of the full product design to development lifecycle, allowing these engineers to move manufacturing forward. All in all, everyone who attends will take with them a with a better understanding of the value of the American Midwest in the full global engineering and manufacturing lifecycle.
Advanced Manufacturing Minneapolis brings together the brightest minds in manufacturing and is the only Midwest annual end-to-end design and manufacturing event that showcases five specialized co-locates under one roof.  Resister here to learn more and attend the show.
Sign up for the QMED & MD+DI Daily newsletter.
You May Also Like
---