Top Tips for Scaled Manufacturing
Top Tips for Scaled Manufacturing
Scaled manufacturing helps take products from design and prototype to production.
For medical device companies, fulfilling orders for safe and compliant products can be a demanding process. Companies do not always have the resources available to meet growing customer demands and new market opportunities. For many companies, partnering with a contract manufacturer provides a cost-effective and reliable way to create such devices. First-time outsourcers, however, are often unfamiliar with the outsourcing process and do not consider scaled manufacturing in their product's design.
Scaled manufacturing helps product designers take a concept for a medical device from the design or prototype phase into production. It results in the development of a device that is suitable for use in quantities required to meet customer demand with consistency and reliability. This technique gives businesses a competitive advantage because it enables product designers to expand or retract supply with minimal effort, cost, or infrastructure so they can quickly and efficiently respond to unpredictable industry and customer demands. Designers who consider scaled manufacturing during the design phase can ensure a smooth transition as the product enters into production and can realize cost benefits while minimizing regulatory, cost, and quality issues.
Effective scaled manufacturing is especially valuable in the medical device industry, because this market is tightly monitored by FDA via the quality system regulation (QSR). A manufacturing partner with expertise in scaled manufacturing can assist product design companies with the time-consuming nuances of regulatory requirements, which allows the design companies to focus on their core business.
To maximize the benefits of scaled manufacturing, it is important to approach each project carefully and strategically. If a product's transition from prototype to full-scale production is not managed in this way, the entire project may suffer.
The product may not get to market on schedule, which could result in missing marketing opportunities and downstream customer dissatisfaction. Additionally, the medical device may face regulatory ramifications due to quality issues. 
Product designers should explore the considerations and benefits of design for manufacturability (DFM) and scaled manufacturing early in the design phase to ensure cost-effective and compliant volume production. The following tips offer advice to consider when preparing for scaled manufacturing.
TIP 1. DFM
DFM is an important step in getting a new product to market on time to meet customer demand and market opportunity. It emphasizes the concept of design for ease of assembly, which reduces the time it takes to assemble a device and lowers manual labor costs. Employing DFM engineering concepts can help increase productivity, reduce cost, improve quality, and allow for agility and flexibility in the manufacturing process. To fully benefit from DFM, it is essential to engage with manufacturing resources early in the design process.
One of the main issues to consider when implementing DFM for developing a new product is its reproducibility, while also keeping the manufacturer's capabilities in mind. For example, engineers should consider designing the product with commercial, readily available parts, because doing so reduces costs and limits exposure to part obsolescence. Such steps can help maintain the viability of the supply chain throughout the product life cycle.
Engineers using DFM should also attempt to mistake-proof the product and assembly process as much as possible. For example, engineers might design the product with parts that can only be assembled in one simple, correct way. This one-step process helps prevent quality issues that could develop later in the assembly process or when the device is in commercial distribution. Additionally, automating assembly steps and making the assembly process precise and free from tribal knowledge can help reduce quality issues that are due to human error, eliminate variability in the assembly process, and manage costs.
Tribal knowledge is unwritten information that people gain through exposure and experience to a product or process. The information is generally required for the success of the product or process, yet it is only known by the people who have had the chance to accumulate it through time and familiarity. In many cases, tribal knowledge is so ingrained and second nature to people that essential information is inadvertently left out during the development of products and manufacturing procedures.
Designing verifiability, such as internal self-tests, into the new product is also important because it provides an inherent way to ensure that a product consistently meets its specifications.
TIP 2. Develop a Checklist
A manufacturing or supplier agreement is vital to the relationship between a product designer and an outsourcing manufacturer. Not only is having a written agreement mandated by FDA, but it is also a good business practice, because it protects all parties involved. The agreement should detail the expectations of each party and clearly define their respective roles and responsibilities. Ideally, it should outline all aspects of the process to ensure consistent results, crystallize the expectations of each party, and reduce the risk of regulatory violations and general misunderstandings.

Legal Review. To ensure that a manufacturing agreement complies with all applicable laws, it must undergo legal review. During this time, all parties must explicitly define the agreement terms and conditions. This process also provides the opportunity to address liability issues and clarify terms of payments, agreement termination, pricing, volume production, purchasing commitments, warranties, indemnification, and confidentiality and nondisclosure requirements.
Regulatory Responsibilities. The supplier agreement should also explain any regulatory responsibilities such as nonconforming products, recalls, corrective and preventive actions, engineering changes, documentation responsibilities, and packaging and labeling. Although quality and regulatory responsibilities are sometimes drafted in a separate quality agreement, this is not an ideal approach because the agreement may not be created and executed in a timely manner. Alternatively, it may be forgotten altogether, which could have far-reaching, detrimental results. To ensure that all parties address quality and regulatory responsibilities before production begins, it is important to include them in the initial manufacturing agreement.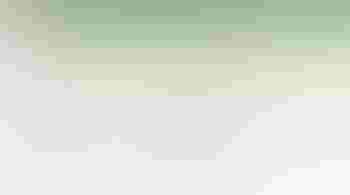 Table I. An example of a manufacturing-supplier agreement checklist.
It is important to remember that the designer will always have regulatory responsibilities that cannot be relinquished under any circumstances. The manufacturing-supplier agreement should include a checklist that outlines specific requirements and designates the responsible party for each (see Table I).
TIP 3. Identify Holes in ? Documentation and ? Testing Procedures
The QSR requires product designers (in this case, those who own the intellectual property) to prepare and implement detailed documents, referred to as standard operating procedures (SOPs), that outline every step and activity of a process or procedure. These documents often include verification methods, inspection and test procedures, and records that document quality measurement and monitor activities. The QSR also requires designers to create and maintain documents such as design history files, device master records, device history records, and training records. They may delegate some of the documentation requirements, such as device history records, to a contract manufacturer. However, the designers would still be ultimately responsible for these records.
Manufacturers must follow their SOPs without any deviation or modification to guarantee that each final product matches the product designer's expectations.
Product designers who do not properly assess and address their documentation requirements may delay or halt production, waste time and engineering resources, and cause unnecessary rework. To facilitate a smooth transition from engineering to production, designers must identify and transfer tribal knowledge into an SOP that individuals unfamiliar with the design can easily follow. If there is ambiguous information in the documentation, manufacturers may have trouble completing tasks without further input from the few designers who understand the necessary tribal knowledge. The best way to spot potential problems is to have an objective third party, unaffiliated with the product, implement assembly, test, and inspection of the device from the documentation in a controlled environment to validate that the medical device can be produced to specification every time.
Before the medical device is ready for full-scale production, the product designer must decide which aspects of the device require testing and inspection. The designer must also create written supporting documentation to limit the potential for errors. It is an FDA requirement to adequately evaluate devices before they are released for distribution to ensure that they are safe and effective. Developing comprehensive test and inspection documentation before production begins allows manufacturers to implement procedures correctly, by appropriately trained personnel, so the product released for distribution performs to specifications.
TIP 4. Establish Supplier ? Controls
The importance of supplier quality controls in scaled manufacturing should not be underestimated, because the materials and components from suppliers determine the overall quality of a final product. With effective supplier controls in place, manufacturers have the ability to maximize production capacity and control costs. Poor quality control over suppliers can have far-reaching consequences ranging from customer dissatisfaction to costly regulatory action. Ensuring a quality product and regulatory compliance cannot be achieved without stringent applicable supplier quality controls. A product designer may choose to use a wide range of supplied material, as well as services from contract manufacturers or sterilizers, so understanding and implementing the appropriate supplier controls can be challenging.
It is important to understand and identify the associated risks of supplied material or services on the quality of the product during the design phase to ensure that the manufacturer implements the proper degree of supplier control when the product goes into production. Not all suppliers require the same level of quality control; it varies depending on the effect that the service or part has on the finished product's quality.
Additionally, FDA regulates purchasing controls for medical devices and requires product designers to assess and evaluate suppliers. The QSR states that each manufacturer shall establish and maintain procedures to ensure that all purchased or otherwise received products and services conform to specified requirements. Supplier controls can consist of external audits, which allow access to the supplier's facility and the ability to fully understand the supplier's process and internal quality system. Another example of supplier control is an internal quality check such as receiving incoming inspection, which gives manufacturers the opportunity to verify that the material was not damaged in transit and that the material meets production specifications.
Certificate of compliance and certificate of analysis are additional supplier quality controls that provide assurance that the material received is made according to the manufacturer's specifications. Supplier certifications, such as certification to an ISO standard, are also good indications of the quality controls that suppliers use in their manufacturing process. However, manufacturers should not use these certifications exclusively when evaluating a potential supplier.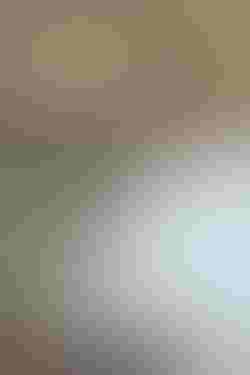 An employee assembles a medical device that was design with manufacturability in mind.
TIP 5. Produce a Validation ? Build
It is important to dedicate the appropriate resources to a validation build before full-scale manufacturing begins. FDA requires validation for all processes that cannot be fully verified through test and inspection. According to FDA, process validation requires companies to provide objective evidence that their processes consistently produce a device that meets predetermined specifications. In addition to regulatory requirements, however, there are practical reasons for producing a validation build of a new product. It can influence final manufacturing documents, such as assembly and test procedures, that are comprehensive and free of tribal knowledge. The validation build may uncover quality issues not evident during design, and it allows product designers to work out any latent problems before they release the product and associated procedures into scaled production.
TIP 6. Protect Yourself and ? Your Product
Given the safety-critical features of most medical devices, they require consistent, comprehensive testing from early design phases to the final manufacturing process. At the onset of any medical device project, product designers must be aware of QSR design controls.
Product designers should perform significant safety and performance testing during the early stages of design, along with some level of prototype testing before releasing the product into full-scale manufacturing to demonstrate that the device meets design specifications.
Designers need be to aware of industry standards that apply to medical devices in general and to specific device types and determine the level of required compliance. Documented verification that the medical device complies with all FDA regulations, all applicable safety testing and standards, internal requirements, and all quality system processes and requirements will be required before manufacturing can begin.
The following are examples of entities that have established national and international standards with which medical devices must comply:
ANSI. The American National Standards Institute coordinates U.S. standards with international standards.

AAMI. The Association for the Advancement of Medical Instrumentation is a primary resource for standards, certification programs, and various educational activities that promotes the understanding, safety, and efficacy of medical instrumentation to improve patient safety.

IEC. The International Electrotechnical Commission is responsible for the internal standards for all electrical, electronic, and related technologies.

ISO. The International Organization for Standardization is the world's largest international standards developer and publisher.

MDD. Medical Device Directive.
Conclusion
A new outsourcing partnership can be an overwhelming experience if a company isn't sure what to look for or how to guarantee that its assets are being protected. Keeping the above six tips in mind before entering into a project with a contract manufacturer will help to create a safe, efficient, cost-effective, and pleasant outsourcing experience.
Lianne Coppinger is director of compliance and regulatory at Cogmedix Inc. (Worcester, MA).
Sign up for the QMED & MD+DI Daily newsletter.
You May Also Like
---