The Secret to Lean Manufacturing Is Continuous Improvement
The Secret to Lean Manufacturing Is Continuous Improvement
Expert says it's not about redesigning the equipment from scratch, but rather bringing small improvements that add value to the product.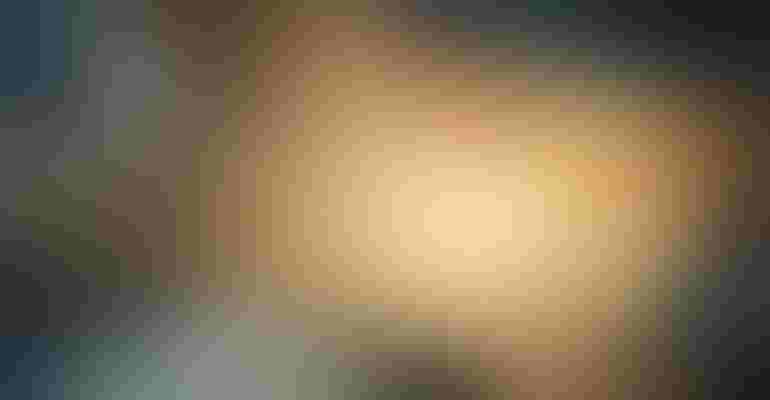 Image Credit: Tashatuvango via iStock / Getty Images
Historically, making medical devices has been a complicated task, often due to the sheer number of parts produced, all in differing sizes and complexities. When you take into consideration the added constraints of strict regulatory requirements, it's no wonder some companies have shied away from making any changes to their manufacturing processes. But there are ways to make production easier, faster, and less expensive that don't require revalidation from FDA that manufacturers could be taking advantage of, according to Faycal Benayad-Cherif, PhD, Global Strategic Account Manager at FOBA.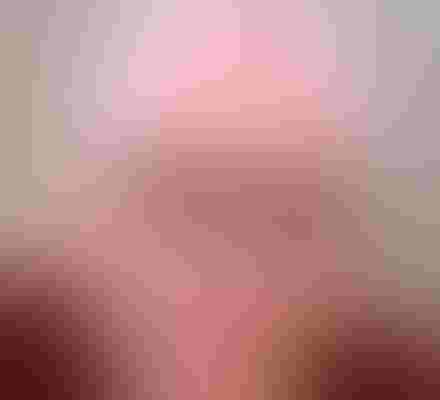 Faycal Benayad-Cherif, PhD, Global Strategic Account Manager at FOBA
Benayad-Cherif will be presenting a session on how to implement these leaner and smarter manufacturing processes at BIOMEDevice Silicon Valley in November. In a recent interview with MD+DI, Benayad-Cherif shared some insights on how medical device manufacturing can benefit from add-on lean technology techniques that can save companies both time and money without sacrificing quality.
MD+DI: Why is there a current need for lean manufacturing in the medical device industry?
Benayad-Cherif: Medical device manufacturing is an interesting market, compared to automotive and other markets. In those markets, they have machines that produce millions of parts and it's the same parts produced on the same line. Medical has a high-mix production environment with a large variety of parts to produce within the same production line.  Up to a thousand different parts can be produced, and they are manufactured in lots of small quantities. So, the need to adapt to the variety of parts and minimize the changeover time are common challenges.
The other thing you'll find out is medical devices are expensive to manufacture. So waste is a major issue. Take the example of a pedicle screw that can cost $50 to manufacture, but actually would sell for $500. If a non-compliant part is produced, it is money in the reject bin and revenue that is lost.
Time can also be wasted in the process because equipment has to be reconfigured due to the many different products that can be produced within a day. And because the lots are so small, there's a lot of time spent setting up the system vs. producing parts.
Many of the medical device manufacturing processes have evolved based on needs. Lean is rarely a part of it. You do whatever it takes to produce the parts, on rare occasions you think of optimizing the process. Once you start a process with medical device manufacturing you have to present to FDA how you want to produce the parts, and what other steps that you're going to follow, and you have to stick to that workbook. Because changing processes can affect product performance, demonstrating that it does not can be time-consuming and difficult.
What we're finding out now is that people are realizing that systems are just not as efficient as they could be. And that's where lean manufacturing has improved significantly, with the efficiency and the waste reduction we've seen. We've seen manufacturing processes that basically went from two percent waste to practically zero percent waste by using new technology and by using solutions that solve problems that the customer thought were just part of the process.
MD+DI: How would a manufacturer implement lean manufacturing technologies without having to go through the time and expense of revalidating their processes?
Benayad-Cherif: Lean manufacturing is about continuous improvement. It's not about redesigning the equipment from scratch, but rather bringing small improvements that add value to the product without having to revalidate the entire equipment. Usually, this is what they're looking for—add-on solutions that improve the process without having to fully revalidate, which could take up to a year. Revalidation is expensive and manufacturers would generally avoid it by all means.
MD+DI: What would be an example of something that would add value to manufacturing processes without having to revalidate?
Benayad-Cherif: In the case of marking medical devices, the preferred method is a laser because it's a permanent mark that lasts the life of the product, vs. a label that could wear off. Typically, the way the mark is inspected is that an operator is supposed to take each of the devices, inspect them, and make sure that each component is actually marked correctly, using a microscope or magnifying loupe. If the device includes a Unique Device Identifier-A datamtrix (UDI), as required by FDA, the operator also has to use a device called a code verification system to make sure the code is actually machine readable. These verifiers are generally shared among different manufacturing stations and can slow down production if the station is busy.  
But let's say the laser marker has the inspection of the text, and the code validation built-in.
That eliminates the motion [of the operator] going to the station back and forth; it eliminates [the person] inspecting the part; and having at a separate piece of equipment that [the person] has to share with the team. A process that used to take three minutes ends up being down to a few seconds. A significant amount of time is saved and then you're not really having to rely on how well the operator performs to meet this need.
MD+DI: We talked earlier about how many different parts and different products are produced in the medical device industry. Can all manufacturers benefit from these types of lean solutions, or are there certain subsectors within the medical device industry that could benefit from them more?
Benayad-Cherif: The ranges are so broad that you can go [from] screws that measure about two or three mm in diameter to a femoral stem that can be over a foot long. The way of manufacturing them is different, but when you talk about lean manufacturing it doesn't matter really what you manufacture. The goal is to reduce waste, improve efficiency, and reduce costs that you can share with your customers. Manufacturers who use the technology to go toward lean processes will not go back to the old way of doing things. It's just that the benefits are so clear that it's not a questionable process that you want to revisit and go back to the way you operated before.
MD+DI: Who should attend your upcoming session at BIOMEDevice Silicon Valley?
Benayad-Cherif: Manufacturing engineers, quality managers, and anybody who is interested in technology that can improve processes in manufacturing medical devices.
MD+DI: And finally, what do you hope your attendees will take away from your session at BIOMEDevice Silicon Valley?
Benayad-Cherif: For people to understand what lean manufacturing is about, how to spot processes that can benefit from lean manufacturing, and how to implement lean technologies for medical device manufacturing.
Benayad-Cherif and co-presenter Tyler Kim, sales manager at FOBA Marking and Engraving, will present "How to Achieve Lean & Smart Processes in Medical Device Manufacturing," on Wednesday, November 15, from 2:15-3 p.m., at the Center Stage at BIOMEDevice Silicon Valley.
Sign up for the QMED & MD+DI Daily newsletter.
You May Also Like
---