Spotlight on Tubing and Tube Processing
Spotlight on Tubing and Tube Processing
Secondary tube processing systems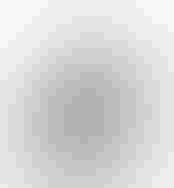 Designed for accuracy, precision, and efficient processing, secondary production equipment from Custom Downstream Systems Inc. is used to manufacture medical device tubing. All of the systems are built from stainless steel and have maintenance-facilitating features. One of the company's tube-processing machines, a combination belt puller and fly knife, is designed to ensure a stable process environment for tubing of any size and wall thickness. Providing cutting accuracy of ±1/64 in., the system's knife assembly includes a blade that runs at speeds adjustable between 50 and 2000 rpm, and its integrated bushing lubrication system helps maximize overall system throughput. The systems' programming, speed control, cutting capacity, and level of cutting accuracy are fully customizable.

Custom Downstream Systems Inc.
LACHINE, QC, CANADA

Tubing assembly machines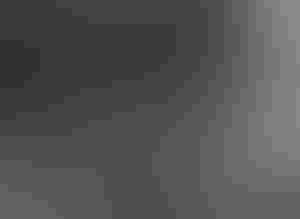 Kahle Automation offers tubing-assembly machines in a variety of platforms designed to fulfill various output requirements. The company can supply the equipment as dedicated machines for handling a single product configuration, as machinery with tooling options to enable the assembly of several products or configurations, or with robot-integrated assembly modules that allow more than a thousand tubing configurations to be manufactured on a single production line. The equipment can be designed to accommodate microbore or large-diameter tubing and to process any type of medical tubing material. Tubing sets can be coiled and banded by means of paper or tape, or they can be formed into a bonded coil. Tube processing systems can be engineered to perform tip forming and hole punching, including the ultrasonic formation of eyelets in urinary, suction, and drainage catheters.
Kahle Automation
MORRISTOWN, NJ

Process-controlled silicone-tube extrusion Unlike the static closed-loop systems used by most extruders of medical device tubing, a dynamic closed-loop silicone extrusion process offered by Qure Medical responds to subtle changes in process output. By adjusting parameters continually during manufacturing, the process does not have to wait until a control limit is reached to make adjustments. This capability is advantageous in silicone extrusion operations because silicone's viscosity changes throughout the mix-table life of the product. As required by peristaltic-pump manufacturers, this process results in a consistent finished product. Tests, according to the supplier, show that dynamic closed-loop processing is 2.5 times more accurate than the static closed-loop systems traditionally used to produce peristaltic-pump tubing.
Qure Medical
ROCK HILL, SC

Automatic tube-cutting machines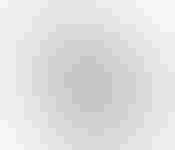 The EcoCut 3200 and EcoCut 3300 automatic cutting machines from Schleuniger Inc. are designed to cut medical device tubing. The former machine is available with exchangeable tube-cutting and universal cutter heads and comes with several interfaces for peripheral units. Its specialized tube-cutting head can process tubes up to 0.05 in. in diameter, producing perpendicular, burr-free cuts, while its universal head can cut cable, wire, and tubing with outer diameters as great as 0.39 in. Capable of measuring and cutting a range of round or flat wire, cable, and tubing with precise and repeatable results, the latter machine can process material up to 0.47 in. in diameter and 3.94 in. in width. An electrically powered universal measure-and-cut system with heavy-duty capability, this unit can serve as a stand-alone machine or can be integrated into processing lines. Both units feature menu-guided programming and operating capability, quiet roller-driven material transport, and repetitive cutting accuracy at programmed lengths.
Schleuniger Inc.
MANCHESTER, NH

Laser-based tube processor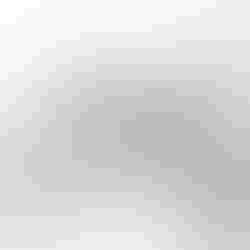 The laser-based Accu-Lase V200 from Syneo is used to process polyimide-based catheter tubing. The fully automated system allows operators to batch-load parts, which are then picked up as single items and fed using a vacuum pick head. Designed for safe operation and low maintenance, the machine incorporates a UV laser with a 355-nm wavelength. It also enables automatic mandrel insertion for protecting the opposite tube wall and allows precision part handling for tubes with repeatable features. In addition to processing polyimide, the system can process tubing made from other polymeric and metallic materials featuring complex shapes, marking patterns, and cutoff requirements.
Syneo
WEST PALM BEACH, FL

Catheter and guidewire dispenser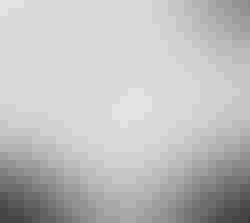 Using a patented process, CleanCut Technologies LLC packages guidewires and catheters without clips, thermally bonding high-density polyethylene and polypropylene tubing of various lengths with consistent sizes, shapes, and profiles. Functioning as a solid bonded unit that prevents lumens from shifting and skewing, the clipless dispenser helps maintain the intended inner and outer diameters of even long, coiled tubes. Available options include the integration of a backer card for additional security. To ensure compliance with FDA and ISO 13485 requirements, products are manufactured in a Class 100,000 cleanroom, and assembly and secondary cleaning operations are performed in a Class 10,000 facility.
CleanCut Technologies LLC
ANAHEIM, CA

Multilayer tubing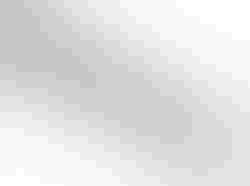 Offering enhanced functionality through the combination of multiple construction materials, multilayer medical tubing from Vention Medical can facilitate, as well as reduce or eliminate, secondary assembly processes. The two- or three-layer tubing featuring either a constant or a tapered diameter is available with an outside-diameter range of 0.016 to 0.40 in. and with possible inner diameters of 0.012 to 0.37 in. The most common materials employed to manufacture the tubing include polyamide, thermoplastic elastomers, polyurethane, polyvinyl chloride, and polyolefins, all of which can be customized to include drug-eluting ingredients, radiopacifiers, fillers, or colors. Because thin layers of these materials can be placed where they are most effective, the tubing is suitable for applications involving the extrusion of novel or active materials. Common uses are infusion, catheter applications, and stent delivery. Metal braiding or other layering materials can be added to create medical devices with specialized functions.
Vention Medical
MARLBOROUGH, MA
Sign up for the QMED & MD+DI Daily newsletter.
You May Also Like
---