Smaller Devices Drive Big Changes in Medical Molding
Smaller Devices Drive Big Changes in Medical Molding
Molders are adjusting their equipment and techniques to address the trend of tinier medical devices.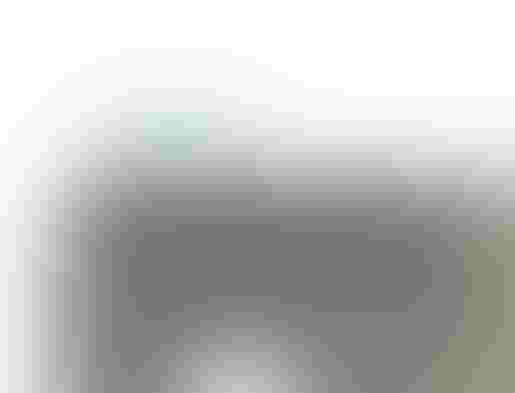 Frank Vinluan
Modern molding machinery enables Donatelle to manufacture small components, such as this vascular aspiration catheter tip. This part, with wall thickness down to 125 microns, was made in a micromolding machine with integrated vision systems.
Miniaturization trends sweeping the medical device industry are leading medical molders to make big changes of their own—changes measured to the tenths of a millimeter. The medical devices that they provide molded parts for are becoming smaller, sleeker, and lighter as device makers aim to offer smaller devices and implantable products in new applications, such as drug delivery. 
Raghu Vadlamudi, chief research and technology director of Donatelle, recalls a few years ago working with materials that needed to be molded to a thickness of 2 mm. Today, he said it's common for the New Brighton, MN-based company, which focuses exclusively on medical molding, to work on wall sections measured to two-tenths of a millimeter. The shrinking device sizes mean that medical molders need to adjust their approach to traditional molding techniques. 
"As the part features get smaller, you need to think differently about how to manufacture those parts consistently," Vadlamudi said. 
Vadlamudi said modern molding equipment helps molders keep pace with changing medical device requirements. Unlike the manually operated equipment used 25 to 30 years ago, molders now employ PC-controlled molding systems that offer more control and greater efficiency, which helps molders deliver more consistency in their molded products.
Even with modern machinery, the small size of the molded parts increasingly required in medical devices and implantable products can present molding and manufacturing challenges. Depending on the application, the molder may need to adjust or modify the equipment. Machining technology, for example, requires higher RPMs on the spindles to allow for smaller cutting tools, said Dave O'Brien, vice president of business development at Delano, MN-based Sil-Pro. The company is a subsidiary of Minneapolis-based Precision Associates, Inc. (PAI), a company that provides molding for both industrial and medical applications.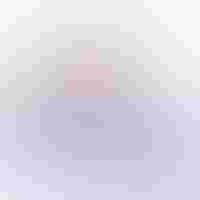 Precision Associates manufactures a variety of O-rings and custom rubber parts used in medical products such as scopes, actuators, oxygen sensors, and other equipment.
As OEMs move forward in their medical device design, the application of the device helps guide their molding options. Though Sil-Pro and PAI both provide medical molding, their services don't overlap. In medical devices, PAI specializes in seals, providing both catalog and custom parts, some of them made in a clean room. Sil-Pro specializes in making silicone components for devices used in cardiovascular, diabetes, orthopedics, neurology, and surgery. Sil-Pro and Donatelle both offer only custom medical molding, and both companies operate entirely in clean room environments. 
In addition to knowing the manufacturing environment that OEMs require, molders need to know about the environment the molded component will be exposed to when the medical device is in use. For example, contact with the body or bodily fluids is one of the factors that affects material selection, explained Marty Loso, PAI's vice president of sales & marketing. If the device is implantable, molders need to know if it will be a short-term or a long-term implant. Other factors include temperature, chemical resistance, and any flex or stretch that use of the device would place on the molded component. 
With seals, PAI asks whether the seal will be bonding to a metal or a plastic, which affects material selection and the bonding method. The molder will also need to know how much "squeeze" is needed, a reference to the resilience of the seal to overcome the pressure of whatever is being sealed. "When you're designing a seal, you have to take that into consideration so you have enough pressure on the rubber to have a good seal," Loso explained.  
When possible, molders prefer that medical device companies reach out early in the design cycle of a medical device. Some projects can take years to move into production. Early engagement, Loso said, can help move the process along and allow the supplier to make recommendations to guide the design. But even with early engagement, there are instances when OEMs aren't forthcoming with details about their devices, or they don't say much beyond the part of the device that calls for a molding solution. 

A custom vascular introducer assembly, comprised of molded silicone and molded thermoplastic, manufactured by Sil-Pro.
From the molder's perspective, Vadlamudi said more information is almost always better. More information about how a molded component fits with the device helps the molder design and manufacture a part best suited for the device. Vadlamudi asks customers not only what they need, but also why they need it. Regulatory requirements can provide important details that inform the design of molded medical components, he explained. Such details are key, for example, when working with bioresorbable materials. If these materials are not processed properly, they can degrade before they are implanted in the body, Vadlamudi said. 
Vadlamudi and O'Brien both said it's common for OEMs to present molders with medical device designs that are not moldable or manufacturable. As parts get smaller, the physical and material limitations of molding these parts increases. In such instances, OEMs and molders typically collaborate to redesign the part. If an OEM approaches its supplier before it is locked into something that cannot be changed, the molder can usually suggest modifications to make a part moldable or manufacturable, O'Brien said. In the best-case scenario, redesigning the part for manufacturability can also make the manufacturing process faster, more efficient, and less expensive.
In some cases, it helps for the molder to see designs for an entire assembly, and not just the part that calls for a molded component. That bigger picture view may help the molder gain a more complete understanding of any issues and spark an idea for an adjustment. O'Brien added that it is also important for molders to know downsteam activities relating to the device. For example, a device that will later undergo sterilization requires materials that hold up to high temperatures. Without that knowledge, the molder might suggest material inappropriate for those temperatures. 
"When we don't know, and they don't know [the downstream activities], that can be a challenge," O'Brien said.
Check out the future of medical technology at the world's largest medical design and manufacturing event—register for the MD&M West Conference, February 9-11, 2016.
Frank Vinluan is a contributor to MD+DI. Reach him at [email protected]. 
[Images courtesy of DONATELLE, PRECISION ASSOCIATES, AND SIL-PRO]
Sign up for the QMED & MD+DI Daily newsletter.
You May Also Like
---