Resins and Compounds
Resins and Compounds

Resins and Compounds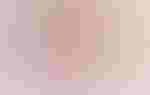 TPV elastomers
Supplied in injection molding and extrusion grades, novel thermoplastic vulcanizates (TPVs) offer enhanced performance characteristics as well as the strength and elasticity of conventional TPVs. Because they absorb less moisture than standard formulations, Uniprene 7010 compounds reduce or eliminate predrying requirements. They can also be colored more readily since they exhibit less yellowness in their uncolored state. The compounds provide superior elastic recovery, especially at elevated temperatures. Tecknor Apex Plastics Div., 505 Central Ave., Pawtucket, RI 02861.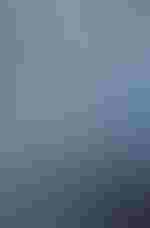 HMVT resins
Monolithic, high-moisture-vapor-transmission (HMVT) products allow medical textiles to achieve good breathability and barrier protection in a wide range of applications. Available for use in medical apparel and wound dressings, Estane HMVT products provide greater MVT properties, improved abrasion resistance, and better low-temperature flexibility compared to other materials, according to the manufacturer. Compared to microporous-based products, the Estane resins offer greater pliability and softness, a feature that provides the end-user with increased comfort and pleasing aesthetics. BF Goodrich Specialty Plastics, 9911 Brecksville Rd., Cleveland, OH 44141.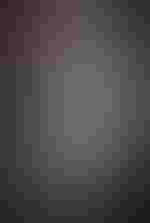 Medical-grade polypropylene
Radiation-stable resins exhibit virtually no discoloration or degradation after intense radiation exposure, whether by gamma, E-beam, or other high-energy sources. In addition to a complete line of injection molding grades, the PP Gamma resin line includes film and fiber grades. All are autoclavable. Gamma-10 Plastics Inc., P.O. Box 177, Minneapolis, MN 55364.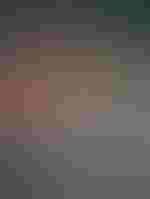 Medical urethanes
A line of medical urethanes are formulated expressly for catheters. As a benefit to medical product OEMs, ready-to-use compounds have been formulated from base resins that have already been approved for medical applications. Specifications of the Fostathane urethanes include a durometer range of Shore 80A to 75D using test method ASTM D2240. The transparent compounds are available in a wide range of popular colors. Radiopaque fillers can be added for special applications. Foster Corp., P.O. Box 997, Dayville, CT 06241.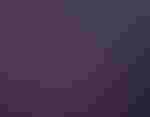 Bovine-free PVC
Available with vegetable-derived stabilizers and lubricants, medical-grade PVC extrusion and molding compounds offer superior clarity, heat stability, and melt viscosity compared with compounds containing animal-fat microingredients. Extrusion-grade, gamma-sterilized samples of the material also exhibit a reduction in discoloration compared with traditional PVC compounds. The bovine-free resins are suitable for uses that include Class VI radiation-resistant tubing, fittings and connectors, films, drip chambers, and oxygen therapy equipment. AlphaGary Corp., P.O. Box 808, Leominster, MA 01453.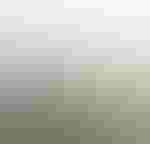 PVC compounds
Advanced medical-grade PVC compounds now offer the gasket and diaphragm market good physical properties as well as ease of handling during manufacture. Unlike conventional PVC compounds, Flexchem compounds have a unique rheology that enables them to be extruded into narrow tapes that can be fed into auxiliary punching equipment and handled via automated robotics. This type of thin-film production is well suited for medical applications calling for consistent thickness and flatness. Unichem Products, a Div. of Colorite Polymers, 101 Railroad Ave., Ridgefield, NJ 07657.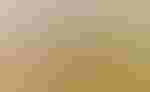 Thermoplastic compounds
Thermoplastic compounds are available in small or large batch sizes. Custom color matching is available from either the Pantone selection or as a match to a specific supplied sample. Compounds available include fluoropolymers, polyurethanes, polyolefins, Pebax, and polyamides. Radiopaque fillers are blended to customer specifications and are available in barium sulfate, bismuth subcarbonate, bismuth trioxide, bismuth oxychloride, tungsten, and titanium dioxide. All materials contain consistent lot-to-lot characteristics and are provided with a full certification concerning the base resin, additive percentages, and lot traceability. Fluortek Inc., 12 McFadden Rd., Easton, PA 18045.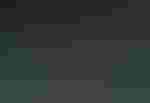 Lipid-resistant polycarbonate resin
A highly transparent, lipid-resistant polycarbonate resin helps alleviate cracking in high-stress applications where there is contact with intravenous fluid products, particularly lipid emulsions. Makrolon DP1-1805 is also sterilizable by radiation, EtO, and steam autoclaving, and it meets FDA biocompatibility requirements. According to the manufacturer, it is easier to process than similar resins. Bayer Polymers Div., 100 Bayer Rd., Pittsburgh, PA 15205.


Crystalline polymers
Representing the basis for an entirely new family of materials, Questra crystalline polymers are a range of high-performance engineering resins synthesized from styrene monomers using metallocene catalysts. The resins provide innovative options for product designers and manufacturers seeking a mix of value and performance properties in an engineering thermoplastic. The crystalline polymers have a melting point of 270°C and a glass transition temperature of 100°C. Dow Plastics, P.O. Box 1206, Midland, MI 48641.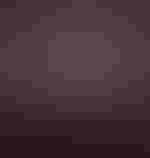 Opaque resins
Custom-compounded thermoplastics are available for the medical device industry. To produce resins that are opaque to x-rays, barium sulfate, bismuth compounds, and elemental tungsten are added. Other polymer additives included colors, lubricants, antioxidants, UV stabilizers, and more. Alloys or blends of polymers are routinely made. New England Urethane, 105 Sackett Point Rd., North Haven, CT 06473.


Sign up for the QMED & MD+DI Daily newsletter.
You May Also Like
---