Manufacturing Capacity Increased at Eastman Chemical
Manufacturing Capacity Increased at Eastman Chemical
Manufacturing Capacity Increased at Eastman Chemical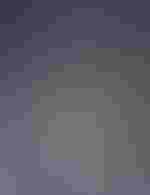 A liquid crystal polymer with good knit-line strength is engineered for thin-wall applications.
Eastman Chemical Corp. (Kingsport, TN) has modified its existing facilities to begin the production of 6.5 million lb of liquid crystal polymers (LCPs) annually. To meet expanding demand for high-quality polymers, the plastics manufacturer plans to use the new resources to produce an LCP specifically formulated for thin-wall applications. Marketed under the name Titan, this material has good knit-line strength and is heat resistant and flame retardant. Dimensional stability and low shrinkage make it suitable for complex electronic parts, medical instruments, dental trays, and ceramic replacements. A variety of low-warp and glass-loading grades will be available in lubricated and nonlubricated forms starting this month. Corporate officials estimate that Titan LCP will be marketed through the specialty chemicals and plastics wing after a recently announced corporate initiative to split the firm into two publicly traded companies takes effect.
Zachary Turke
Sign up for the QMED & MD+DI Daily newsletter.
You May Also Like
---