Machine Vision System Achieves High Inspection Speeds
Machine Vision System Achieves High Inspection Speeds
MPMN Hotline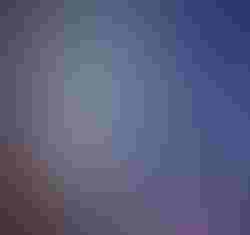 New Equipment
Machine Vision System Achieves High Inspection Speeds
20,000 parts per minute can be inspected
A MACHINE VISION SYSTEM achieves inspection speeds in excess of 20,000 parts per minute without relying on any expensive, proprietary processors.
The Prophecy system consists of three major elements: a high-performance, half-slot PCI bus—based frame grabber; Sherlock 32, which is a 32-bit Windows-based software application; and an Intel Pentium host computer with MMX processor and Windows NT 4.0.
Prophecy was designed to provide a very high level of machine vision performance in a system that is easy to configure and run. According to Gary Wagner, president of Imaging Technology (Bedford, MA), "with Prophecy, even inexperienced users can quickly set up a vision application to perform such tasks as measuring dimensions, detecting flaws, verifying size and location, and ensuring that components are properly assembled."
The core of the system is the Sherlock 32, a 32-bit Windows-based software application. With Sherlock, no additional programming is required to configure most on-line gauging, inspection, assembly verification, and machine guidance tasks. In minutes, Sherlock 32 allows users to create powerful vision applications using gray-scale processing techniques that generate subpixel accuracies.
The system uses the company's own IC-PCI, a half-slot, high-speed PCI bus image capture board. According to the manufacturer, the IC-PCI is the fastest PCI bus frame grabber on the market, providing more than 90 MB/sec sustained data transfer rates to the host computer's memory via an onboard, high-speed, dual-ported frame buffer of 2 or 4 MB.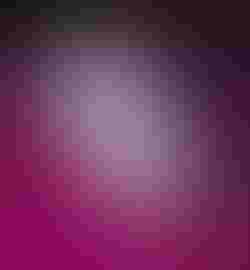 Materials
Acrylic-Based Compound Aids in Reducing Visible Contaminants
Resin is clean, clear, and easy to process
THE GLOBAL MEDICAL DEVICE market is focused on reducing the amount of visible contaminants in disposable medical devices. As a result, U.S. medical device manufacturers face very stringent requirements in foreign markets, making it difficult to successfully supply those markets. An acrylic-based multipolymer compound recently developed by CYRO Industries (Rockaway, NJ) helps manufacturers to reduce such contaminants.
Because the Cyrolite G20 EF compound is exposed only to filtered air from manufacture to packaging, impurities are kept to less than 60 parts per billion. An innovative closed-loop filtering process permits continuous monitoring, ensuring cleanliness to 40 µm. The resin is also clean, clear, easy to process, and impact and gamma resistant.
The compound demonstrates 90% light transmission and 7% haze, and has a 1.515 refractive index. The average melt flow is 2.2 g in a 10-minute period at 230ºC. Other properties include a tensile strength of 6800 psi and an elongation of 4% at yield and 9.5% at break. Deflection temperature capability is 86°C at 264 psi.
According to CYRO Industries' technical manager Peter Colburn, "the cleanliness of Cyrolite G20 EF allows it to be used in medical device applications in all markets."
One medical device manufacturer reportedly experienced a tenfold reduction in rejected parts since switching to Cyrolite G20 EF. The product was subsequently introduced in the Japanese market and has enjoyed wide acceptance.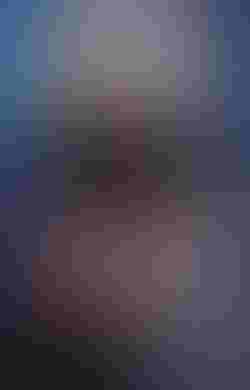 New Technology
System Provides Nondestructive Testing of Porous Packages
Entire shipments can be tested for sterile integrity
TRUE TECHNOLOGY INC. (Newton, MA) has introduced the first system that provides objective, reliable, repeatable, and nondestructive quality control of the sterile integrity of medical device packages with porous, gas-permeable membranes. Such packages could include thermoformed trays with porous lids and flexible pouches with one porous side. The Sealcheck 210 also provides retrievable validation data, which protect manufacturers if the sterile integrity of their devices is challenged by subsequent handlers or end-users.
Until now, medical device manufacturers have had to rely on a variety of techniques that include visual inspection, dye penetration, microbial challenge, and burst testing. The first method is highly subjective, while the latter techniques destroy the packages they test. This means that only random samples can be taken and the sterile integrity of the untested packages shipped to customers cannot be verified.
The Sealcheck 210 reliably detects leaks across the seal as small as 0.001 to 0.002 in. diam—the size of a human hair. The test involves inserting the package into a test chamber and pressing start. A temporary barrier layer is applied over the package membrane using a special tape. Next, helium tracer gas is introduced into the package through a port in the barrier tape. A probe maps the helium concentration using a mass spectrometer leak detector, and reports the location of any leaks found, whether in the seal between the permeable membrane and the thermoformed tray (or pouch), or in the package walls themselves.
With information obtained by the Sealcheck 210, device manufacturers are able to effectively diagnose and correct the cause of the leak, ensuring that the sterile integrity of the packaging is intact.
Sign up for the QMED & MD+DI Daily newsletter.
You May Also Like
---