Fostering Medical Device Manufacturing in the Land of the Maple Leaf
Fostering Medical Device Manufacturing in the Land of the Maple Leaf
Ontario, Canada, is poised to become one of North America's premier medtech centers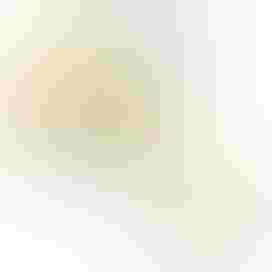 What the medical device hub of California is to the United States, Ontario is to Canada. With approximately 700 companies and 22,000 employees, the province's medical device industry is attracting increasing interest for its potential to provide innovative medical technologies to patients and clinicians, create jobs, and attract investment. Still in its early days of discovery, Ontario's medtech sector will continue to develop and evolve, says Stephen Dibert, past president and CEO and current special advisor to Medical Devices Canada (MEDEC; Toronto), a voice for the medical device industry in Canada.
The largest concentration of medtech companies in Canada, Ontario is home to approximately 65% of the country's medical device industry. While it is dwarfed by its giant medtech neighbor to the south, the Ontario medical device hub boasts a diversity of companies that develop and manufacture a variety of diagnostic, imaging, surgery, cardiovascular, oncology, orthopedic, neurology, urology, and gastroenterology devices. Serving such industry giants as 3M, Abbott Point of Care, Edwards Lifesciences, Medtronic, Johnson & Johnson, and St. Jude Medical are literally hundreds of supplier firms offering everything from materials and electronic components to contract manufacturing, design, sterilization, and testing services.
And as one of North America's most concentrated biomedical hubs, the greater Toronto area alone boasts 60 hospitals, 37 medical institutions, eight universities, two major medical schools, and tens of thousands of healthcare professionals. Given the local medtech industry's bountiful resources and growth potential, the province's medtech leaders have their work cut out for them for many years to come.
Medtech Advocates
"Ontario has a well-deserved reputation for researching, developing, and commercializing medical technology," Dibert remarks. "Several Ontario companies have proven successful, such as Baylis Medical, a global supplier of high-technology cardiology, pain-management, and radiology products that maintains a research and manufacturing facility in Mississauga."
Despite such success, the early days of the province's medical technology sector were characterized as unregulated and unorganized, Dibert notes. To rectify this situation, medical device industry leaders created MEDEC 40 years ago to represent the sector's interests. Ever since then, the association has been actively involved in advocating for the industry's interests. One of MEDEC's initiatives, according to Dibert, is the Canadian Medtech Manufacturers' Alliance (MEDEC-CMMA), which resulted from a merger with the Ontario-based Trillium Medical Technology Association. MEDEC-CMMA, in turn, supports the development of new and established small-to-medium size medical device companies in Ontario.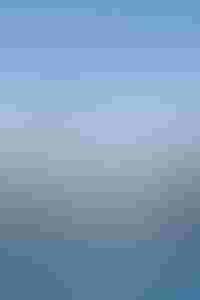 "MEDEC has strong, working relationships with several organizations in Ontario," Dibert says. "With approximately 70% of MEDEC member companies located in Ontario, the association is constantly looking to add Ontario-based companies as members." As part of its activities, MEDEC also supports and participates in the work of the Medical Device Innovation Institute in Ottawa, the Ottawa Centre for Research & Innovation, and Canadian Surgical Technologies and Advanced Robotics. In addition, it collaborates with several Ontario biotechnology cluster consortiums and has a close working relationship with the Health Technology Exchange (HTX).
The role of HTX is to support the efforts of emerging and established Ontario-based companies to develop, produce, and commercialize medical imaging, healthcare IT, wireless health, and other medical device technologies, Dibert says. Among its functions, HTX funds projects that promote partnerships among such stakeholders as small, medium, and large enterprises; academic and healthcare institutions; investors; and granting agencies. In addition, it maintains such initiatives as the Health Technology and Commercialization Program (HTCP), a funding program made possible through the Ministry of Research and Innovation. "The HTCP," according to Dibert, "was specifically designed to strengthen Ontario's medtech cluster. Similar programs will be offered in the future."
MEDEC has also partnered with government bodies to promote the medical device sector in Ontario. For example, in 2011, it helped create the Business Sector Strategy for Medical Technology together with the Ministry of Economic Development and Innovation. For its part, the federal and provincial governments foster the growth of the medtech sector by offering a host of tax incentives, including a federal R&D tax program, the Ontario research and development tax credit, the Ontario innovation tax credit, and the Ontario business-research institute tax credit.
And these tax incentives have not gone unnoticed. "It's fairly well known that Canada has a very good tax incentive program," says Ella Korets-Smith, global brand manager at Nordion (Ottawa, ON). "In the past, we have participated in research activities by taking advantage of tax incentives offered by Canada and Ontario."
Nordion--a MEDEC member company through the Nuclear Medicine Alliance, an affiliate member of MEDEC--is a textbook example of a company that has helped put Ontario's medical device sector on the map. The company, according to Korets-Smith, started out as Atomic Energy Canada Ltd., a Canadian government enterprise. In the 1960s, its scientists developed a technology for using the radioactive isotope cobalt 60 to irradiate products to eliminate microbes. Servicing multinational contract sterilizers as well as medical device OEMs that employ its irradiators to sterilize their own products, Nordion has developed a technique that has come to be used in Canada and around the world to sterilize single-use medical devices in final packaging.
Training Future Medtech Experts
"For everyone in the medical device industry in the region, it's a priority to involve youth and the student population to learn about the applications of nuclear technology pertaining to sterilization and the use of cobalt 60," Korets-Smith says. "To that end, the company engages in collaborative projects with the University of Ottawa Heart Institute to further its medical isotope business and has also worked with the University of Quebec in Laval, where the company's Canadian Irradiation Centre has been located for the past 25 years." Offering private and academic sector partners a facility for gamma irradiation research, training and services, the center concentrates on the science and practice of sterilizing medical devices.
Playing a prominent role in educating and training new generations of medical device professionals is the Medical Devices Innovation Institute at the University of Ottawa (MDI2), the mission of which is to focus on medical device discoveries, development, manufacturing, marketing, commercialization, and utilization in patient care. "Of course, to do that, you have to train experts in medical devices," says MDI2 director and CEO Tofy Mussivand. "That's one area that we focus on, not only at one hospital or one university, but we share it with industry and many other institutes." In addition, the institute helps industry with navigating the medical device approval process in a variety of global regions, from Canada and the United States to Europe, Japan, China, and India.
Currently, the Institute is working on the development of approximately 20 technologies, among them an artificial heart and a portable DNA detector. All in all, the institute is collaborating with other organizations on more than 150 technologies, including cardiovascular devices, technologies for infection and bacterial detection, monitors, imaging equipment, orthopedic devices, robots, and surgical tools.
Medtech: A Strategic Priority
Yet despite its indisputable potential, Ontario's medical device sector--like that of Canada as a whole--faces a plethora of challenges, Mussivand emphasizes. Foremost among them are the country's lack of medical device expertise and skills; lack of a strategic focus on medical device development and manufacturing; insufficient incentives to attract and retain industry; and a corresponding lack of both public and private investment, especially at the development stage. "For various reasons, our medical device industry is not working at capacity in terms of development, commercialization, and marketing," Mussivand says. "In fact, among industrialized nations, our medical device development and export activities are nearly in last place, just before Norway."
Many regions of the world, including the United States, Europe, Japan, and China, have placed a higher strategic priority on developing medical devices than has Canada, according to Mussivand. To reverse this trend, MDI2 and medical device professionals are pushing politicians and decision makers to expand Canada's contribution to the global medical device sector. "For example, no company is going to produce medical devices just for Canadians," Mussivand says. "Our population is small, and the market is not large enough to sustain a medical technology sector strictly for domestic use. However, that should not be the reason that we are not a medical device leader. Switzerland, which has been the first country to develop a variety of medical device technologies, is smaller than Canada."
Part and parcel of Canada's low status as a designer, developer, and manufacturer of medical device is the difficulty startups face in funding new projects. "In terms of funding and investment opportunities, my experience shows that when you want to develop technologies and you need funding, you mainly have to go outside of Canada to bring capital in from outside," Mussivand notes. "I think that this needs to be changed."
Nevertheless, there is movement to rectify this problem, Mussivand adds. For example, MDI2 has been organizing medical device summits in the last three years in order to bring professionals together from across Canada from various disciplines. Invitation-only events, they have attracted great interest, demonstrating that there is interest from all sectors--not only from hospitals and universities but also from industry and government--to bolster the country's medical device industry. "Nearly the entire medical device industry supports our initiatives and has been working with us not only to advance these technologies but also to set medical device development and manufacturing as a strategic priority for Canada," Mussivand says.
As for Ontario itself, the province will continue to be the largest region for the medical device and biotech industries in Canada, according to MEDEC's Dibert. Most medtech companies in Canada are located in Ontario, and the province has demonstrated in word and deed that it is willing to support the industry. "The medical device manufacturing sector is a win-win industry for Ontarians and Canadians," Dibert adds. "Along with producing better patient outcomes, investments in innovative medical technologies can also lead to long-term cost savings for the healthcare system, while contributing to more jobs and a stronger economy in the province and in the country as a whole. We see nothing but growth for the industry in the future."
Sign up for the QMED & MD+DI Daily newsletter.
You May Also Like
---