Digital X-Ray Manufacturer Passes Inspection
Digital X-Ray Manufacturer Passes Inspection
MD&M East 2010 First-Time Exhibitor Coverage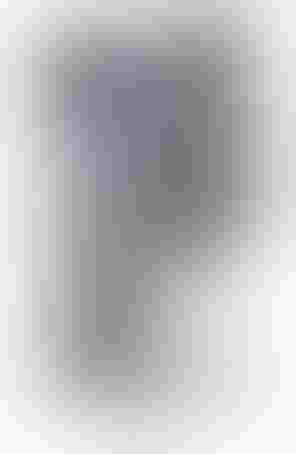 The Xpert 80 digital x-ray system can be used to detect dangerous defects in medical devices.
Kubtec (Milford, CT), as its motto declares, is committed to going beyond the surface. And with its digital x-ray inspection systems, the company has helped customers to do the same in applications ranging from enforcing safety with the Department of Homeland Security to imaging excised breast tissue for cancer diagnosis and detecting minute defects in life-saving medical devices.
As an exhibitor at the MD&M East Quality Pavilion this year, the company will be focusing on forging new OEM partnerships centered on its product line's use in medical device quality assurance applications. In this capacity, its compact, digital systems serve to identify deformities, missing components, and cracks that may be invisible to the naked eye. If not caught, such mistakes could cause device failure in the field.
"The whole concept of x-ray is that it picks up differences in material density, whether that difference is a void, an air bubble, an air pocket, or a crack in any material: metal, plastic, aluminum, iron, or steel," explains Vikram Butani, company president. "You just need varying levels of x-ray intensity to penetrate them, and then the image shows up in various shades of gray on the monitor."
Digital x-ray inspection and nondestructive testing of various medical devices and components is safe and simple, Butani adds, because Kubtec designs its automated systems with compact form factors and user-friendly controls that do not require specialized training. In addition, the FDA-approved x-ray units are self-contained enclosures, which is a construction that safeguards operators and other workers from radiation exposure.
Equipped with an x-ray source of up to 90 kV, the Xpert 80 system is among the company's offerings suited for use in medical device quality control. It also boasts high-resolution imaging capability. "We can do images that go down to a few microns--very small changes in density that are finer than a human hair can be picked up with our system," Butani remarks. Upon capturing an image, the system's image-analysis software allows users to enhance geometric magnification by up to five times for closer inspection.
For OEMs that do not need or want to integrate inspection capabilities in-house, Kubtec offers lab services. Customers can ship samples to Kubtec for imaging and analysis. "We can take some images and present them to them online in real time as they're being imaged by our systems," Butani states. "You save time, money, and you get quick feedback without having to take an entire entourage of engineers to our facility or to ship an entire machine."

Kubtec
www.kubtec.com
Booth #1781
Sign up for the QMED & MD+DI Daily newsletter.
You May Also Like
---