Designing Catheters for Today's Devices
Designing Catheters for Today's Devices
Originally Published MPMN September 2006
OUTSOURCING OUTLOOK
Designing Catheters for Today's Devices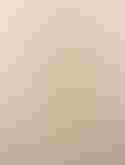 Mark Goemer, sales, Spectralytics Inc., Dassel, MN

Medical device companies are asking contract manufacturing partners to do more with less. They are using exotic materials and more-intricate designs to achieve performances that surpass traditional catheter and stent products. At the same time, medical OEMs are reducing the outside diameter and wall thicknesses in these products.
In the past, the standard catheter process was to jacket a coiled wire. This progressed to using helical-cut tubing with a similar jacket that allowed for more flexibility. Currently, the complex cutting patterns have progressive flexibility and maintain a high degree of torque control with a thinner polymer jacket. This allows a reduced profile of the device while improving performance.
Complex designs that were used in sizes ranging from 0.040- to 0.055-in. diam are now being produced in sizes down to 0.020-in. diam. We have also had requests and manufactured laser-machined tubes that can cross over from catheters to guidewires in diameters less than 0.013 in.
Company Offers Catheter Component Fabrication
A firm manufactures items for use in a variety of cardiovascular surgical applications, including angioplasty and catheter components, in a Class 100,000 cleanroom environment. The company is experienced in molding, machining, and extruding medical- grade and implantable-grade materials, such as PEEK-Optima, PEEK-Classix, Radel R, and Ultem. Multilumen, tapered, oval, profile, and custom-shape tubing are available. Other custom capabilities include tip forming, thermoforming, marking, necking, and flaring.
Upchurch Medical, Oak Harbor, WA
www.upchurchmedical.com
Alternative to PTFE-Lined Catheter Shafts Is Available
A medical OEM offers fluorinated ethylene propylene (FEP)–lined braided shafts as an alternative to PTFE-lined catheters. FEP-lined catheter shafts provide a lubricous inner surface with a single outer durometer and linings between 0.0007 and 0.001 in. thick. Very thin walls can be manufactured using the material. The shafts can be sterilized via gamma and E-beam processes. The durometer of the outer layer can be tailored for the performance requirements of the specific application. The FEP-lined catheter shafts can be supplied bonded to a soft tip or stem section of any durometer. A marker band can be embedded at the bond site if required.
Teleflex Medical OEM, Jaffrey, NH
www.teleflexmedical.com
Stent Maker Expands Services
A company offering contract stent development and manufacturing for cardiovascular applications is expanding its services. An extra 30,000 sq ft of floor space is currently being added, and another 20,000 sq ft will be phased in over the coming years to incorporate the company's new headquarters. The expanded production facilities will include cleanroom environments to satisfy increased demand for drug-eluting stents (DES). The company will offer a complete technology platform involving stent development, manufacturing, and related services. Coating, drug loading, packaging, labeling, and product customization are currently available on a pilot-production basis. Stent mounting is performed using a proprietary DES crimping technology.
Fortimedix, Nuth, The Netherlands
www.fortimedix.com
Metal Components Designed for Use in Catheters and Stents
A metal parts manufacturer supplies tantalum, exotic alloy, and stainless-steel disks, stampings, and drawn parts for use in catheters and stents. Tantalum is inert in the body and can be left in place or removed with no organ or tissue reaction. Parts for radiopaque markers and other implantables, surgical tool components, and prototypes are made of the firm's deep-drawn stampings and progressive dies. The parts come in sizes up to 2 in. long, with ODs ranging from 0.045 to 2 in. and wall thicknesses between 0.004 and 0.060 in.
Evans Co., East Providence, RI
www.evanstechnology.com
Patterning of Stents and Catheters Aids Drug Delivery, Healing

A contract manufacturer can fabricate microsized features on catheters and stents. The firm's patented Smart Filter technology can be used to pattern curved surfaces on optically sensitive material that reacts to either 429- or 365-nm energy. Medical applications include adding small features or micropatterns to a stent to identify where drugs can be deposited or to allow faster tissue growth. Patterning can also be used to place sensors on catheters for monitoring pressure or temperature. The sensors are electrically connected to the base of the catheter using small metal lines that are also patterned on the system. Patterns can be miniaturized to 5 µm without the need for a photomask.
The system is currently available for development and small-volume pilot production.
Intelligent Micro Patterning LLC, St. Petersburg, FL
www.intelligentmp.com
Laser Machining Available for Catheters and Stents
Precision laser machining offers tight tolerances in the majority of miniature tube applications required by the medical industry. A contract manufacturing company can laser machine metal, polymer, and reinforced catheters, as well as stents. Reinforced catheters that can be laser processed are made of Pebax with a stainless-steel braid and PTFE liner. Six laser wavelengths and more than 30 laser systems are available. The firm can process materials such as stainless steel, cobalt chrome alloys, Pebax, nitinol, and polyimide. Electropolishing of cobalt chrome and stainless steel is completed in a Class 10,000 cleanroom. Cleaning and final inspection also can be performed in a Class 10,000 cleanroom upon request.
Spectralytrics Inc., Dassel, MN
www.spectralytics.com
Copyright ©2006 Medical Product Manufacturing News
Sign up for the QMED & MD+DI Daily newsletter.
You May Also Like
---