Could This New Manufacturing Method Expand Small-Part Design Possibilities?
Could This New Manufacturing Method Expand Small-Part Design Possibilities?
Resin-infused powder lithography has emerged, offering an alternative to metal injection molding, CNC machining, and 3D printing. Learn more at MD&M Minneapolis.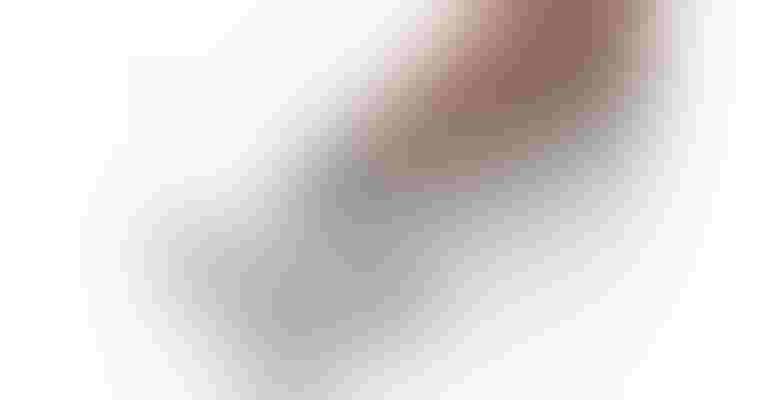 Image courtesy of Trio Labs
"Small-scale complex precision parts are in high demand in medtech," Adam Steege, CEO at Trio Labs, tells Design News. Trends toward minimally invasive procedures in healthcare are driving the need for miniaturized devices and in turn demand for miniature parts.
One of the "pain points," however, is that such complex precision parts often must go through three to five different processes in order to achieve the ideal shape and finish, and "that won't work for volume production," he says.
Steege set out to answer this question: "What if we could create a 3D printing process on par with CNC machining, without a lot of finishing processes?" Steege said. "It would be a major step up for medtech developers but also for production."
So Steege invented resin-infused powder lithography (RIPL) and formed the company, Trio Labs. RIPL uses standard metal injection molding powders to make high precision, 99% dense metal parts in high volume, according to the company's site. Steege will share details on RIPL in the October 10 session at MD&M Minneapolis, Micro Metal AM: The Faster Path to New Device Development.
With RIPL, "we are able to unblock some designs," he says, pointing to those that would have a hard time being produced with conventional processes. "We can open the scope of design possibilities."
The method may also help address what Steege calls the "chasm between R&D and production." Having spent 10 years in medical device development working on articulated laparoscopic surgical devices and other products, he knows the challenges of developing a precision device that can be produced in volume. "We would get through R&D and then have to re-engineer something to get to commercial scale," he recounts.
"Now you can use the same process for prototyping and production," he explains.
RIPL uses a lithographic process that "allows us to achieve high resolution [5 microns] and make hundreds of thousands of parts," Steege says. "It's a layer-by-layer process, so it's different from metal injection molding. When molding, you are often constrained by mold geometry. You can only force feedstock into so small a mold space. With a layer-by-layer process, you can get down to tens of microns." Issues with flow distribution seen with MIM may also be avoided, he says.
"You can also control key dimensions," he continues. "The layers you produce are independent of geometry. You don't see the part-to-part variation and geometry constraints you see with molding."
Steege says his team has found that "folks using CNC have had an easy transition to RIPL."
He encourages those who have struggled with 3D printing to consider RIPL. "A lot of people have emotional baggage with 3D printing. We even hesitate to call it 3D printing. This is a different animal." Issues he has seen with 3D printing include those involving surface finishing, tolerances (how close can you get to spec), and achieving a functional part out of the gate.
"3D printing offers a new design space, but some technologies have had issues with quality," he says. He encourages potential users to learn "where and how to use RIPL."
Learn more by attending Steege's October 10 session at MD&M Minneapolis, Micro Metal AM: The Faster Path to New Device Development.
Sign up for the QMED & MD+DI Daily newsletter.
You May Also Like
---