Benefits of ISO 13485 Certification for Medical Device Manufacturing
Benefits of ISO 13485 Certification for Medical Device Manufacturing
ISO 13485 certification is an internationally recognized standard for medical device companies involved at any stage of a product's lifecycle. Here are some of the many reasons why organizational leaders choose to get their companies certified.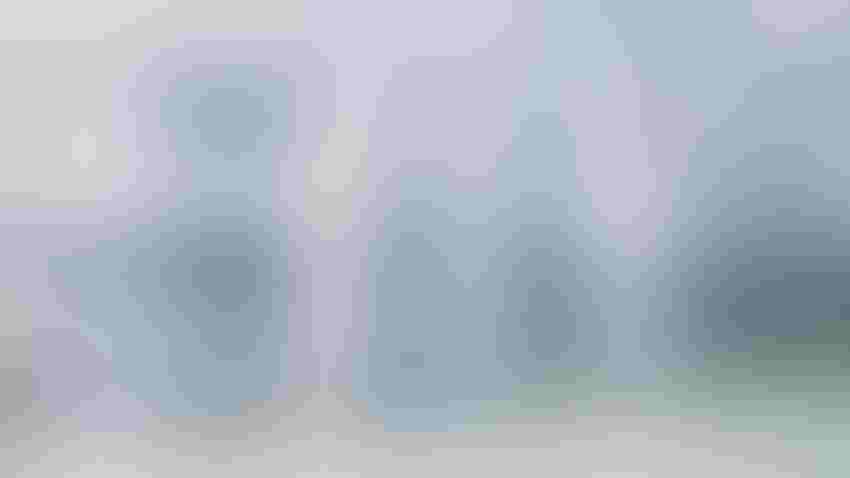 Image by Gorodenkoff/Adobe Stock
The medical device sector must meet stringent regulatory requirements plus convince potential customers that they make reliable, safe products. Having a strong commitment to quality can help customers achieve both those aims and others.
Parts of the ISO 13485 process involve identifying and documenting processes. For example, company representatives must find all processes that have even a minor connection to manufacturing. Next, they must create written procedures to establish which elements could introduce risks to the product.
Those threats could range from contaminated equipment to poorly trained personnel. After bringing attention to the risks, company representatives must name and describe measures to mitigate the potential issues.
ISO 13485 does not spell out the specific measures for device manufacturers to take. However, the certification gets people in the mindset that quality happens at every stage of manufacturing and that ongoing efforts enable maintaining high standards.
Reducing the Likelihood of Longstanding Issues
Another component of ISO 13485 requires ongoing managerial reviews to determine whether previously implemented controls work as expected or if further tweaks would get better results. Unfortunately, some leaders see these evaluations as box-checking exercises and feel under excessive pressure to get them done.
However, gathering relevant data and creating processes to keep that information up-to-date and accessible can make it easier to carry out thorough, non-rushed reviews related to ISO 13485. 
For example, looking at customer feedback, audit results, new regulatory requirements, and any details of corrective actions taken so far can help decision-makers verify whether quality controls related to ISO 13485 have the desired effects.
Additionally, these periodic reviews improve the chances of catching issues that could lead to faulty products or operational efficiencies. They encourage better visibility that limits the likelihood of an unaddressed issue causing long-term problems.
Increasing Marketplace Competitiveness
The most recent version of ISO 13485 requires that certified companies insist that any subcontractors conform to the standard, too. That means the commitment to quality extends beyond a particular organization. Many potential customers appreciate that, knowing that working with any new company poses challenges. ISO 13485 reduces many of them with its emphasis on quality.
Also, since ISO 13485 is an internationally recognized standard, it can help in cases where company leaders want to expand into other countries and boost their chances of success. Certification assists organizational leaders in conveying that they take quality seriously.
It's vital to convince stakeholders of efforts to prioritize quality since medical devices directly affect people's lives. Minimizing the chances of harm and increasing positive outcomes helps potential customers build trust in a company and decide it makes sense to work with or purchase from them.
Helping Products Stay on the Market Without Issues
Statistics indicate that approximately 4,500 medical devices and drugs get taken off the market owing to recalls. Just as managerial reviews of ISO 13485 processes can prevent persistent issues, a certified company is less likely to experience problems that lead to getting products pulled from shelves. In addition to the lost profits that such events cause, recalls can permanently damage the public's reputation, making many people perceive a troubled brand as unsafe.
However, corrective and preventive actions get built into the ISO 13485 framework, helping company representatives identify and tackle problems faster than they otherwise might. It's also advantageous that getting certified can help create and maintain a culture of personal responsibility within the organization.
Once an employee understands that a single missed step or ignored protocol could cause quality issues that affect a whole organization, they'll likely become more conscious of their behaviors and choices made while working.
Plus, if a company does experience a recall, being ISO 13485-certified should make it easier to target where things went wrong and prevent future issues. Doing those things should bolster public trust and reassure people that a device manufacturer has its operations under control.
ISO 13485 Certifications Strengthens Medical Device Companies
The medical device sector is a high-pressure industry where people praise innovation as long as it doesn't sacrifice user safety. Moreover, manufacturers must respond to demand spikes, as instances like the surge in ventilator needs during the COVID-19 pandemic showed.
Getting an ISO 13485 certification can help a company make positive, permanent quality and process improvements. Thus, representatives from certified companies often find that ISO 13485 contributes to organizational resilience. It's not right for every organization, but the associated benefits make it well worth consideration.
Sign up for the QMED & MD+DI Daily newsletter.
You May Also Like
---