Argon Medical Launches Traveler Portal Vein Access Series
Argon Medical Launches Traveler Portal Vein Access Series
Traveler is intended for transjugular liver access in diagnostic and interventional procedures and is a supplement for the company's Scorpion series.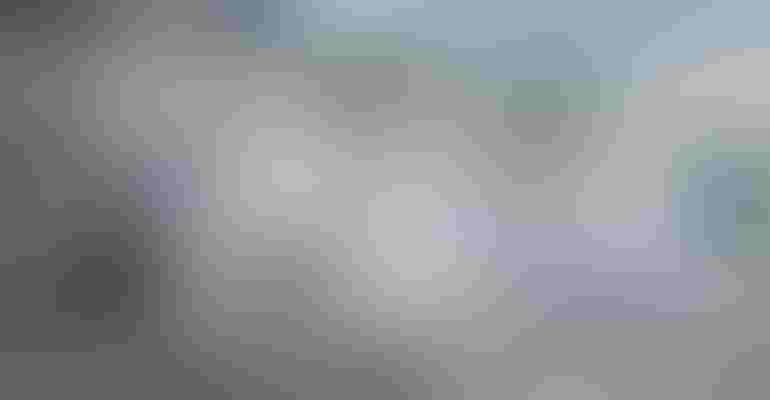 Danai Jetawattana / iStock via Getty Images
Argon Medical Devices — a manufacturer of medical device solutions for interventional radiology, vascular surgery, interventional cardiology, and oncology — recently introduced its Traveler Portal Vein Access Series as the newest addition to its portfolio. The products, which are intended for transjugular liver access in diagnostic and interventional procedures — like accessing the portal vein through the liver during Transjugular Intrahepatic Portosystemic Shunt (TIPS) procedures — are available in stylet and needle offerings to meet physician preference.
"We were compelled to act when we identified an opportunity to simplify complex portal vein access procedures for our customers," said George Leondis, president & CEO of Argon Medical. "We are excited to launch our new Traveler products for this purpose and see the positive impact they have on portal access procedures and outcomes in accordance with our mission."
The series includes three versions, Traveler16, Traveler21, and Traveler38, that are now available in the United States and Canada. Traveler16 is available as a 16Ga needle, Traveler38 is available as a 0.038" stylet, and Traveler21 is available as a 21Ga Chiba needle.
The series, according to Argon Medical, supplements its 2021 launch of Scorpion which also supports TIPS procedures. The Scorpion Portal Vein Access Series includes Scorpion and Scorpion X which are available as a 0.040" curved nitinol stylet or a 17Ga curved nitinol needle, respectively. The Scorpion series has the ability to navigate tortuous liver anatomy with a 360-degree range of motion, has directional handles that allow for precise directional control of the stiffening cannula and needle or stylet to enter the portal vein and change direction when advancing through the parenchyma. It can also independently steer the curved needle or stylet and the curved stiffening cannula to maneuver through the vasculature and parenchyma and to change trajectory if necessary, according to the company.
Both Scorpion and ScorpionX are designed to improve component visibility when using fluoroscopy and ultrasound imaging modalities. These visibility improvements include an alignment marker to help identify when the needle or stylet is flush with the end of PEEK catheter and the stiffening cannula, echogenic tips that enable visibility of the needle or stylet on various imaging modalities for easy detection while piercing through the liver to the portal vein, and a radiopaque band on the stiffening cannula that provides amplified visibility under fluoroscopy to assist with locating and orienting each component. Additionally, the needle or stylet catheters are constructed of PEEK material instead of traditional PTFE to reduce fishmouthing and component buckling risk when advancing through the cirrhotic parenchyma.
The Traveler Series takes the innovation of the Scorpion Series and includes additional features to help make it easier for physicians to access the portal vein compared to other sets available on the market. "Traveler Portal Vein Access Sets and the Scorpion Portal Vein Access Sets are both intended for obtaining portal vein access from the hepatic vein through the liver parenchyma," an Argon Medical representative told MD+DI. "However, the Traveler Series enables physicians to maintain their current techniques for this procedure and still benefit from improved durability and visualization under imaging. While Scorpion adds the steerability to these benefits, doing so requires adoption of a new technique. Ultimately, we aimed to bring innovation to a very complex procedure that hasn't seen significant innovation in the last 30 years, and we intended to improve the efficiency and effectiveness of our physician customers during this procedure regardless of which of our portal vein access sets they choose. This introduction further expands our portfolio of vascular products, enabling our worldwide representatives, consultants, and distributors to offer more value to the customers they serve."
The series' launch is the first of multiple new products expected from Argon Medical in 2023.
Sign up for the QMED & MD+DI Daily newsletter.
You May Also Like
---