7 FAQs for Disaster-Proofing Your Business
7 FAQs for Disaster-Proofing Your Business
Here are seven of the most common, and most essential, questions medical device manufacturers should ask themselves in order to prepare for and recover from any disaster.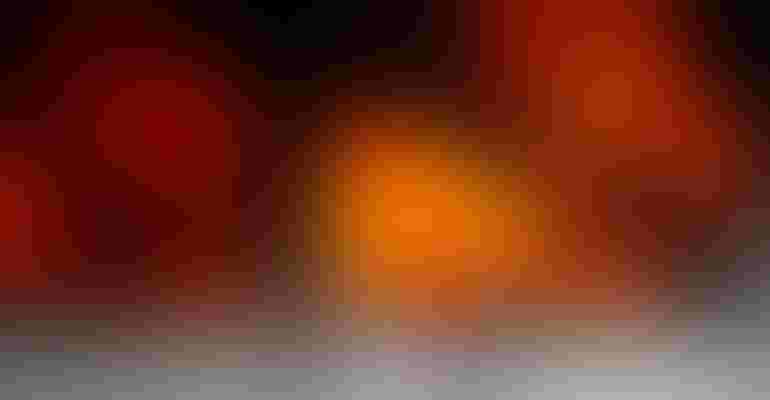 Image courtesy of REUTERS / Osman Orsal / Alamy Stock Photo
Navigating business interruption insurance claims for manufacturing companies is complicated, but preparing for disaster before they happen will make recovery a bit easier.
Steve Severaid, president of The Greenspan Co./Adjusters International, says medical device manufacturers should ask themselves these seven questions to prepare for and recover from any disaster (responses to each question were also provided by Severaid):
When operations are disrupted, how can I continue to fulfill orders
The top priority for a medical device manufacturer after a disaster is to resume operations quickly and retain existing clients. Following a business interruption, there are a few different measures a company could take to continue operations. For example, you can move your manufacturing equipment to a temporary location to restart operations. Alternatively, a manufacturer could partner with a competitor to share use of their equipment or materials. Both options can be covered under extra expense coverage within the insurance policy. It's important that business owners understand their policy and know how to fully utilize their coverage and strategize the best path toward recovery.
How can I obtain fair compensation for financial losses due to business interruption?
Before disaster strikes, verify that your commercial property damage policy has sufficient coverage for your physical assets as well as loss of revenue. Having proper coverage is essential in order to obtain a proper settlement during recovery. It is a good rule of thumb to check your commercial insurance coverage twice a year, every year. By keeping your policy up to date, you can ensure that any new equipment or building upgrades are covered, your code coverage is adequate, financial growth is accounted for, and any other insurance adjustments or changes can be made as needed. Having an updated policy also helps protect your property against the rise of construction costs that could leave you underinsured.
Outside of ensuring proper coverage, the most important thing a manufacturing business can do during interruption is negotiating within the limits of its policy to achieve an optimal and fair settlement. This is where a public adjuster can be an invaluable asset. Public adjusters are insurance experts who work exclusively for the policyholder – not the insurance company – to prepare, negotiate, and settle property loss insurance claims.
How can I capture value of variable or fixed costs?
There are different ways to project earnings and identify saved expenses – the manufacturer and the insurance company might evaluate variable and fixed costs differently, as well as saved expenses. For example, some manufacturers will put some overhead into their cost of goods sold, while the insurance company will deduct all the cost of goods sold. It is also worth asking if a business owner should recast their books by moving items from one-time expenses to amortized, where the expense is gradually written off over time. Little details such as how an expense is defined can make a big difference in how a settlement is reached. It's important that business owners take time to evaluate the best method for capturing overhead costs and how expenses have been classified for that specific business.
Does my insurance claim incorporate idle capacity?
This will vary claim to claim and business to business. Oftentimes the idle capacity is not properly accounted during the claims process. However, some companies reserve their idle capacity to fulfill large orders. A public adjuster can review a company's history of using their idle capacity and determine if there would have been a chance a large order may be drawn from it during this time. If this is the case, the lost revenue from the idle capacity will most likely be covered under the policy.
How can I account for all the extra expenses stemming from my business interruption?
When operations are ceased, restoring the business to its normal operations as quickly as possible is of utmost importance in order to survive. However, there are often extra expenses associated with restarting operations, such as moving the business to a temporary location, leasing temporary equipment, or partnering with a competitor to fulfill orders. Extra expense coverage within an insurance policy provides funds for anything outside normal operating costs after property loss, while business interruption insurance only covers lost revenue.
Extra expense coverage can be an optional endorsement in a policy or part of a policy itself, but it is essential for medical device manufacturers specifically since the materials and products they provide are essential to clients. Even a short period of stalled business can be critical to both the business and its customers.
Can I be compensated for relocating my business temporarily to continue manufacturing?
When operations are stalled due to fire or other disaster, moving to a temporary location to reinstate operations would fall under extra expenses coverage in a policy. Important questions to ask your team regarding a temporary location include: should the business buy the new location? Lease purchase? Or rent? A public adjuster can help business owners determine the best way to utilize extra expenses coverage within their policy during recovery.
How can I keep my key staff on payroll during business interruption?
Ordinary payroll expenses – meaning payroll expenses of all employees, excluding key employees – is typically excluded from most commercial insurance policies, as that type of coverage can increase premiums. However, given persistent labor shortages in the current labor market, companies may want to reconsider adding ordinary payroll coverage to their policies. Despite the increase in premiums, ordinary payroll expense would allow a manufacturer to keep employees on the payroll during the rebuilding or repairs after a disaster. If all employees were let go following a disaster, the business could struggle to rehire once the facility is restored. It is important to keep in mind that payments from the insurance company typically cease on the day physical damage is repaired. In today's labor market, it could take weeks or months to replace employees. Uninsured delays can be the death knell of a business. Business owners should assess their policy and evaluate the hiring challenges within their specific industry to see if adding ordinary payroll coverage could help them in the long run.
In addition to post-disaster recovery, there are a number of steps medical device manufacturers can take to prepare for a disaster before it happens. Reviewing coverages for potential pitfalls and assembling your disaster recovery team comprised of financial, legal, and insurance claims experts ahead of time will help drastically improve the resiliency of your business in the event of an emergency.
Severaid is president of The Greenspan Co./Adjusters International. He has been with the company since 1992, and he began his career in the public adjusting field in 1989. He works for policyholders after a disaster to help restore their lives by taking on the burden of assembling, documenting, and negotiating an insurance claim.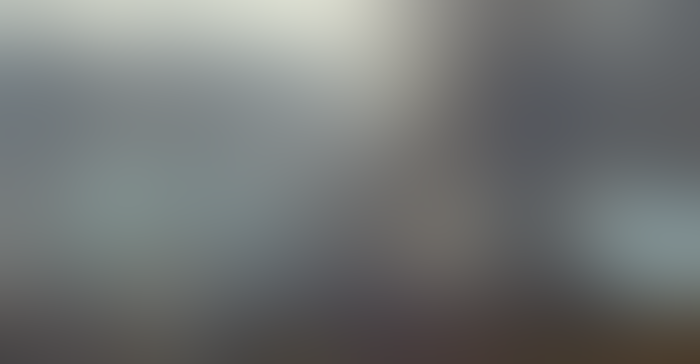 Expert advice on disaster-proofing a manufacturing business 
Below is a roundup of some other great advice MD+DI has heard from risk mitigation experts in recent years to help you safeguard your business and employees from tornadoes, hurricanes, wildfires, and other unforeseen natural disasters.
Have a formal document in place outlining emergency response protocol and key responsibilities
In 1999, Hurricane Floyd flooded Kinston, NC, shutting down a West Pharmaceutical Services plant there for two days. About three years later, an explosion and fire at that same plant (shown above) forced the company to enact a disaster recovery plan it had created partly as a result of the earlier hurricane. In an interview with MD+DI, published in 2003, a company spokesperson credited that disaster plan for the company's ability to quickly relocate production and get the Kinston plant back up and running. 
"One of the first things that we did was to set up teams focused on specific aspects of the recovery effort," said Don McMillan, who is now president of Americas at West Pharmaceutical Services. "For example, the operations folks and our engineers were the point people to work through such issues as getting access to the facility, the status of the finished goods inventory, and getting tooling out of the facility."
More recently, as medical device companies continue to manage risks associated with the pandemic, one MD+DI contributor urges medical device leadership to maintain greater transparency for everyone in the company in order to best identify gaps.
"The risk management plan must then be reviewed and maintained as we continue to uncover new threats to the business. Such plans should not be static but rather dynamic and adapting with the times," writes Michael Kolias, vice president of life sciences at QAD.
Have a clear strategy for supply chain management
In West's case, McMillan said the company had a point person in charge of managing a global production relocation plan. That person was in contact with the people in Kinston on an hour-by-hour basis as the fire was put out, and as various regulatory bodies like the EPA and OSHA allowed the company access to the facility, he said.
Creating a redundancy of supply chains can also be critical to a manufacturer's successful response during natural disasters, according to recommendations Kevin Quinley gave MD+DI for an article published in 2017. Quinley is an insurance and risk management consultant to life sciences companies.
Quinley also noted that the supply chain portion of the plan should have multiple layers to keep up production in the event of natural disasters. In addition to identifying component and raw materials suppliers, utilities, and backup systems, such as generators, he suggested making sure that backup suppliers are not concentrated in areas prone to wildfires, earthquakes, tropical storms, hurricanes, or tornadoes.
It's a good idea to ask key suppliers to have their own disaster recovery and business continuity plans with built-in redundancies, Quinley said. He suggested requesting copies of those plans.
"It should certainly be part of the due diligence mix when they're choosing business partners and deciding if it is a good fit," he said.
Plan to maintain communication with customers
"We had high-level on-site meetings in Lionville, PA, with our major customers that were impacted," McMillan said. "Within days of the meetings, we had daily conference calls with those customers. ... I think you really have to manage the internal communication loop and the external communication to your customer base. I think that was critical to our success."
Similarly, Quinley also noted the importance of having a plan for communicating with investors during natural disasters that impact the business.
Consider consulting a regional specialist
An article on preparing for natural disasters that MD+DI published in 2007 suggests consulting a regional specialist who can perform a detailed survey of a specific manufacturing site and advise the company as to what changes, if any, should be made to that site's risk mitigation plan.
"It's more of a business continuation plan. What are you going to do if you cannot use your building? Where is your backup? What's the chain of command for making decisions? How do the phone calls go? It's identifying your critical operations and making sure that you do have another way to produce product, ship product, or answer customer phone calls," Ann Brown, senior director of global real estate at Medtronic, said in that article.
Sign up for the QMED & MD+DI Daily newsletter.
You May Also Like
---