6 Considerations for Scaling Fill/Finish for Cell and Gene Therapy
6 Considerations for Scaling Fill/Finish for Cell and Gene Therapy
As innovation in R&D continues to deliver novel treatments, manufacturing must also increase to deliver success at a global scale.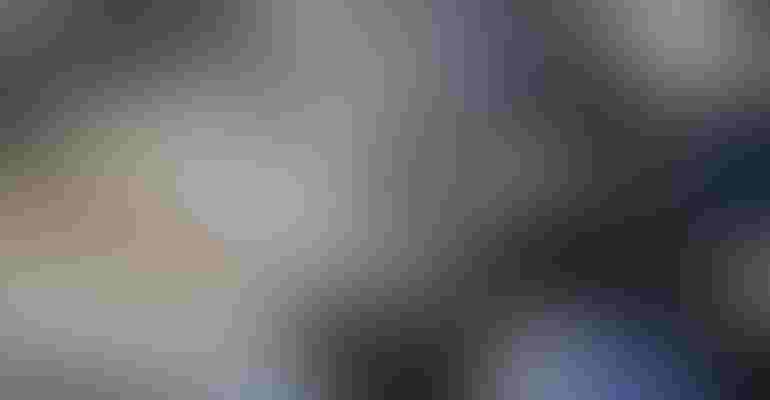 Image credit: Kim Steele / The Image Bank via Getty Images
Transitioning from lab manufacture to commercialization presents significant challenges, no matter what area you're working in. Cell and gene therapies are no different and production quantities must scale at multiple stages, first to support clinical trials and then when they reach the market. With uniquely challenging conditions required to protect medicinal integrity and exceptionally high value products this growing therapy class offers new challenges, but a combination of new technologies and a forward-thinking approach can help to mitigate these, according to Watson-Marlow Fluid Technology Solutions.
Unlike traditional broad-spectrum treatments, batch sizes for cell and gene therapies are small, with small patient populations or even fully individual treatments. However, bench top production methods that work during research and development will not meet regulatory requirements or the efficiency needed for commercialization, Watson-Marlow points out. Fill/finish is an important stage to consider to maintain sterility, protect product integrity, meet regulatory requirements, and deliver the precise volumes required.
Watson-Marlow shares the following considerations for scaling fill/finish for cell and gene therapy.
Risky business: Create a robust contamination control strategy
Trace levels of contaminants in a medicine can prove fatal to patients, yet final product sterilization methods are incompatible with these biological therapies. Contamination is therefore a major risk in cell and gene therapy production. A comprehensive contamination control strategy is therefore vital to protect the patient and to avoid the costs and time delays associated with product loss. It is also necessary to protect operators from potential hazardous materials used during production so the CCS must be two-way. All containment solutions must control both viable and non-viable contamination. Barrier technologies or the incorporation of pre-sterilized single-use components facilitate this.
Human intervention is another key source of contamination, making automation an important tool to reduce potential human contamination. This brings added benefits including improved efficiency as well as increased process control and monitoring. However, it is important that interventions can be made without compromising the aseptic, grade A environment. This can be achieved by incorporating accessibility into process and equipment design.
Playing by the rules: Good Manufacturing Practice (GMP)
Whilst FDA has no plans to enforce the EU's GMP Annex 1, Watson-Marlow points out that much of FDA's guidance aligns with this policy and any global organization will need to comply with international regulations.
In a recent revision of GMP Annex 1, manufacturers are required to increase contamination control measures, barrier technology, and automation to reduce risk to patients and operators. A focused, risk-based approach to protect the critical areas should inform any comprehensive strategy, incorporating the right technology and equipment partners to support the needs and delivery of GMP.
People matter: Overcoming a skills shortage 
Skills shortages are currently impacting many industries, including cell and gene therapy manufacturing, Watson-Marlow said. There is a clear need for increased training, but training is both expensive and time consuming. Incorporating ease of use and minimized maintenance requirements in process design will offer benefits to all organizations, with process automation reducing staffing burden alongside delivering GMP best practice, according to Watson-Marlow.
Supply and demand: Building a resistant supply chain
Rapid delivery of potentially life-saving treatments to patients in need is always a priority, but it is also important to redeem the high levels of investment involved in drug development. Initial facility set up and continued supply of single-use components throughout manufacturing requires a reliable and efficient supply chain.
Personalized treatments like cell and gene therapies, may need small, localized production facilities to reach global patients quickly. These facilities will need to ensure product quality and regulatory compliance which can be achieved through the incorporation of identical processing lines. Supply partners with a global footprint can meet the demand of both initial hardware and any processing inventory.
Growing pains: Choosing products that can scale with you
In the early stages of R&D, manufacturing seems a long way off, sometimes by a decade or more. However, planning is vital to avoid hold-ups down the line. Companies should consider processing needs as early as possible, as well as the potential role of contract development manufacturing organizations in future scale-up. Failure to successfully scale-up core processes could lead to failures in large-scale clinical trials that could have been prevented or at least predicted earlier in the process. 
To minimize time and cost as scales increase, a partner should be chosen that can support expanding needs using a common technology base. This will create value from initial R&D through to higher volume production. Using fill/finish as an example, employing benchtop fillers that utilize the same technology as production scale fill/finish lines in both dispense and single use fluid path technologies can help to limit the time and cost of validation while ensuring consistent output. A supplier that can scale with the manufacturing needs of the therapy using common technologies that have been tried, tested, and validated reduces the risk as uptake develops. 
Collaborating for success
Innovation in R&D needs to be met with innovation in manufacturing to continue to deliver novel treatments to patients on a global scale. This can only be achieved if researchers and manufacturers collaborate to understand current and future processing needs early and ensure manufacturing doesn't become the bottleneck. This will come through engaging with experienced suppliers and partners throughout to deliver the expertise required to support both imminent and long-term goals.
The race is on to become the first in offering curative medicines against a background of growing competition and increasingly complex processing requirements, all with the uncertainty associated with drug development. Working collaboratively with manufacturing partners who understand the unique demands can only benefit developers and help them realize the potential of this promising but challenging industry.
Sign up for the QMED & MD+DI Daily newsletter.
You May Also Like
---