Theranos Whistleblower Breaks Down the Elizabeth Holmes Scandal
Theranos Whistleblower Breaks Down the Elizabeth Holmes Scandal
Erika Cheung, took the stage at BioMedDevice Boston, discussing what lessons could be learned from the Theranos scandal.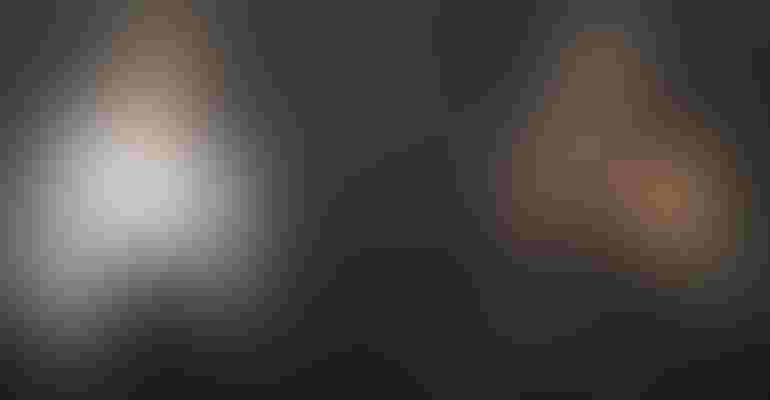 Image courtesy of Omar Ford
BOSTON – The Elizabeth Holmes and Theranos saga might be over but that doesn't mean another incident like that won't happen. Erika Cheung, a whistleblower in the Theranos case, spoke about her experience at the now defunct company during the Keynote at BioMedDevice Boston.  
Cheung came aboard Theranos in 2013 as a lab assistant and it didn't take long for her to realize there were issues with the company.
"I think there will be another Theranos," Cheung told MD+DI. "I think fraud is something that is going to persist the test of time, whether we like it or not. It just seems to be the way things are. In terms of how you prevent another Theranos, I think [you have to do] the due diligence -asking the big questions."
One of those big questions that should have been asked early in the Theranos case was "What was in the box."  The box refers to Edison, a diagnostic designed by Theranos to test for multiple diseases at once. The concept behind the device was simple and ambitious.  
Holmes wanted to provide consumers access to cheap, fast, and high-quality diagnostic tests that used just a drop of blood from a fingerstick. At the time, she credited her fear of needlesticks as the inspiration behind Theranos's technology.
There was only one problem – the Edison test didn't work. Executives from the company were overstating Edison's effectiveness.
"There were different iterations of the Theranos product, that's one thing that people have to understand," Cheung said. "Initially, I think what she was attempting to do was do real-time monitoring with blood collection – sort of what they do for glucose monitoring."
Cheung noted people were saying that wasn't possible because you couldn't do that for all of the different assays. Then there was a plan to create microfluidic cartridges to start different diagnostics, however, there was a limited range. Cheung went on to discuss several other iterations of the tests – but ultimately nothing worked.
"It became just this one box that miniaturized everything and tried to automate everything a laboratory assistant would do," Cheung said.
Holmes was convicted in January on four charges of defrauding investors and conspiring to defraud investors. Her sentencing is currently scheduled for October 17. Sunny Balwani, Holmes' ex-boyfriend and former chief operating officer at Theranos, was convicted in July on all 12 criminal charges against him. His sentencing is scheduled for November 15. 
The key difference in the outcomes of the two trials is that Holmes was cleared on charges of defrauding patients, while Ramesh "Sunny" Balwani's trial was found guilty on 10 counts of wire fraud and two counts of conspiracy for defrauding Theranos investors and patients.
Earlier this month, Holmes asked for a new claiming that the government "adopted a new narrative" during Balwani's, which she argues constitutes new evidence. 
"[Holmes] has this way of pulling at people's heartstrings and their emotions and she is adaptable at what she perceives what someone wants … that shouldn't be taken for granted," Cheung said.
Sign up for the QMED & MD+DI Daily newsletter.
You May Also Like
---