The Dos and Don'ts of IVD Clinical Trials
The Dos and Don'ts of IVD Clinical Trials
IVD trials are quite different than drugs and device clinical trials and a set of clear dos and don'ts in developing IVD trials can position a company for success.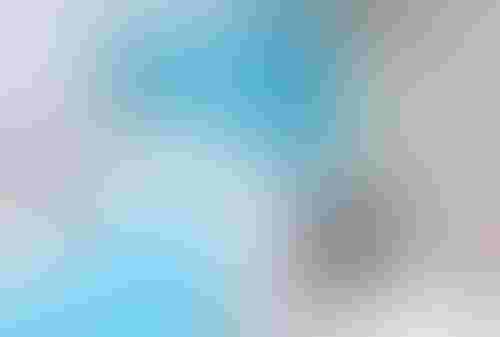 For in vitro diagnostics (IVD) companies, plotting an effective trial protocol can mean the difference between failure and commercialization. IVD clinical trials function much differently than device or drug trials. Here, is a set of dos and don'ts specific to U.S. IVD trials that can best positions companies for success.
DO conduct a full regulatory assessment as your first step.
A wide range of regulatory approval pathways exist for IVDs depending on factors such as intended use and user, test complexity and its role in patient-care decisions. A complete regulatory assessment will ensure the clinical study design and execution are aligned with regulatory FDA requirements. At Novella, a contract research organization, recently we've seen sponsors engage law firms to perform a regulatory assessment. Remember that scientists run the FDA and perform the reviews for product clearance.
Clinical experts should manage regulatory assessment because an uninformed regulatory strategy will affect your chance of approval. An initial regulatory assessment will also be able to determine whether your IVD can be exempt from FDA's 510(k) or PMA product approval pathways.
DO submit a pre-submission package.
One of the most valuable outcomes of the pre-submission process is early review and response. FDA replies to the pre-submission with a detailed response that will inform your investigational plan, clinical protocol and trial design. A pre-submission package can cut a sponsor's approval timeline by as much as a year and makes the clinical trial process run smoothly.
Further, FDA will determine risk classification for the planned clinical trials, which may result in them becoming faster if assessed as lower risk. But there are hazards of sending a pre-submission package before having a clear idea of product design, performance and claims. The review history of a device never goes away and can negatively impact how FDA classifies your diagnostic device if submitted too early.
DON'T manage an IVD trial like a medical device trial.
While the agency classifies IVDs under the medical device regulatory umbrella, there are obvious differences and nuances between the IVDs and devices.
For IVD trials, FDA typically requires three different geographically dispersed U.S. sites. Additionally, because IVD trials don't require on-site monitoring, an electronic data capture (EDC) system can be used, which makes data management much less expensive and time consuming. Knowing the many nuances of IVD clinical trial management, as well as site and lab selection, will save precious time and financial investment.
DO know the difference between IVD and companion diagnostic trials and classifications.
Companion diagnostics are a type of IVD but the regulatory requirement, trial planning and execution are very different. Companion diagnostics are used to predict patient responses to prescribed medications and therefore pose a high risk to patients and require more regulatory controls. Consequently, companion diagnostics are typically classified as Class III devices, while IVDs are usually Class II. Companion diagnostic clinical studies should include multiple, preferably quantitative, endpoints with planned interim analyses. This will cause any issues to surface early and allow for clinical study adjustments, if necessary.
DON'T assume to sample preparation and analysis expertise of all trial sites.
Perform design validation studies to prequalify each new study site with known samples, controls and calibrators, as applicable. It is imperative each person performing sample collections and analyses knows the accurate sample collection, preparation and testing procedures before allowing them to conduct research on patients. Once trained, the site should still conduct pre-testing of the IVD on previously banked samples to compare with known in-house results. This will ensure the breadth of data collected by multiple sites are comparable and safeguard against potential clinical error.
DO make sure labs performing analysis of samples are CLIA- or CAP-certified.
The College of American Pathologist's (CAP) Laboratory Accreditation Program is widely recognized as the gold standard and has served as a model for various federal, state and private laboratory accreditation programs throughout the world.
The Clinical Laboratory Improvement Amendments (CLIA), are regulations that apply to laboratory testing. Clinical laboratories are required to be CLIA certified by their state as well as the Center for Medicare and Medicaid Services (CMS) before they can accept human samples for diagnostic testing. Laboratories can obtain multiple types of CLIA certificates, based on the kinds of diagnostic tests they conduct. Alternatively, if your IVD is noncomplex, as defined by the FDA, sponsors can submit an application for a CLIA waiver. Knowing up front what FDA expects is key to running a smooth IVD clinical trial.
--By Cynthia Pritchard, PhD, Senior Regulatory Affairs Specialist, Medical Device & Diagnostics Division, Novella Clinical
 [Photo Credit: iStockphoto.com user anyaivanova]
Sign up for the QMED & MD+DI Daily newsletter.
You May Also Like
---