President Biden's New Mandates Could Cause Testing Demand to Soar
President Biden's New Mandates Could Cause Testing Demand to Soar
Diagnostics manufacturers are bracing for impact of mandates that would require companies with more than 100 employees to have these workers vaccinated or tested for the virus weekly.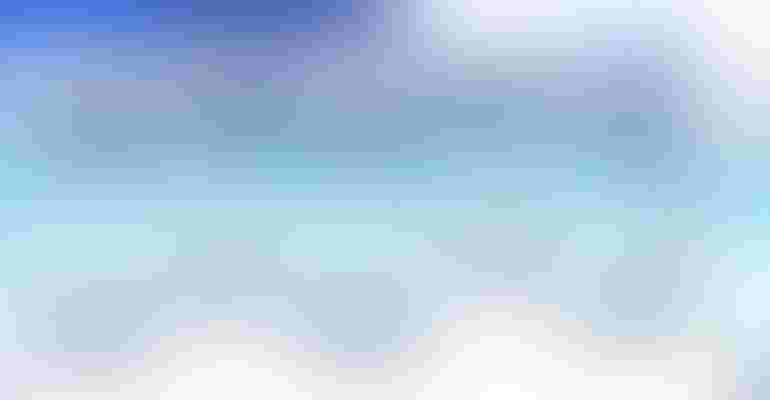 GoodIdeas - stock.adobe.com
New mandates from President Joe Biden aimed at stemming the tide of COVID-19 infections could signal a sharp increase in testing.
The new mandates would require companies with more than 100 employees to have these workers vaccinated or tested for the virus weekly. The sweeping mandates could impact more than 80 million people in the U.S., according to a report from the Associated Press.  
As it stands there are more than 208 million people in the U.S. that have had at least one dose of the vaccine – but the country is seeing about 300% more new COVID-19 infections and nearly twice the number of deaths compared to the same time last year, the AP reports.
"Even as COVID-19 has been hitting this country hard, we have the tools to combat the virus if we can come together as a country and use those tools," the president said during a Thursday press conference. "If we raise our vaccination rate, protect ourselves and others with masks and expanded testing, and identify people who are infected, we can and will turn the tide of COVID-19."
Mr. Biden's plan on the diagnostic side of the mandates calls for the government to work to increase the testing supply and to secure concessions from retailers including Walmart, Amazon, and Kroger to sell at-home testing kits at cost the AP reports.
"What more is there to wait for? What more do you need to see?" Mr. Biden said during the Thursday press conference. "We've made vaccinations free, safe, and convenient. The vaccine has FDA approval. Over 200 million Americans have gotten at least one shot. We've been patient. But our patience is wearing thin. And your refusal has cost all of us. So please, do the right thing."
There have been mixed reactions to the mandates and not all reactions are favorable. Notably, Republican governors from Georgia, Texas, and Missouri have shot down the mandates calling them unconstitutional.
The Washington Post is reporting that Republican National Committee Chairwoman Ronna McDaniel said the group "will sue the administration to protect Americans and their liberties."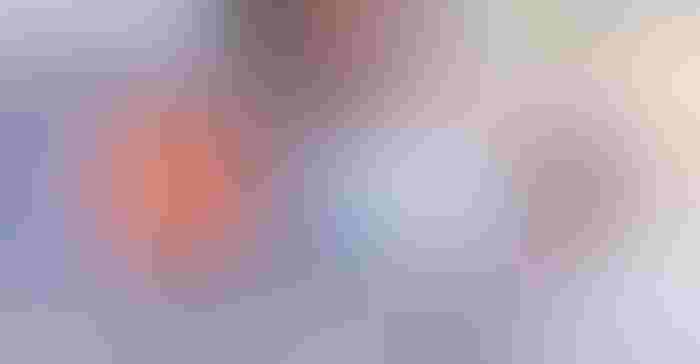 Industry Response to Mandates
AdvaMed, medtech's largest advocacy group, weighed-in on how diagnostics could help reduce the impact of the pandemic.
"We applaud the President and his Administration for recognizing the critical roles regular testing and widespread vaccination serve in bringing the pandemic under control," Scott Whitaker, president and CEO of AdvaMed said in a release. "We look forward to continuing to work closely with the Administration to further extend the reach of quality testing, strengthening our public-private collaboration and coordination. Our diagnostic companies, as they have been from the beginning of this crisis, are fully committed to supporting our nation's Covid response. Our industry has been leading the way, to ensure our employees and contractors are either vaccinated or regularly tested. It's critically important to keep facilities open and ensure they remain as safe as possible so that the important work of manufacturing the medical technologies patients rely on can continue."
LabCorp, one of the first companies to win emergency use authorization for a test noted the declines the industry had faced earlier this year, but said it stayed the course with its testing capacity.
"Even though testing volumes declined earlier this year, we didn't reduce our capacity and currently have 17 labs in our network that are performing COVID-19 PCR testing, considered the gold-standard of testing by the CDC," a LabCorp spokesperson told MD+DI. "The benefit of LabCorp's extensive network of labs is that we can add or redistribute capacity as needed. We currently have the capacity to perform 300k PCR tests per day with 1–2-day turnaround time."
Executives from PerkinElmer also weighed in on the new mandates – noting the potential for increased testing. In January, the Waltham, MA-based company won EUA for its Nucleic Acid Detection Kit to test asymptomatic individuals.
"Recent remarks made by the President are expected to drive additional demand for gold standard RT-PCR testing," Arvind Kothandaraman, general manager, specialty diagnostics, for PerkinElmer, told MD+DI via email. "Convenient at-home specimen collection kits have been made available by clinical laboratories that use PerkinElmer COVID-19 molecular testing workflow. These tests are well suited for routine screening as a highly sensitive assay and will be critical to catch the virus in asymptomatic individuals. RT-PCR test uptake by schools has also continued to increase."
Impact of Testing Boom
When the pandemic first hit testing demand was off the charts. Diagnostic companies saw significant boosts in revenue which fueled M&A during the first part of 2021.
Hologic, turned into an earnings juggernaut because of COVID-19 test offerings, went on a buying spree earlier this year announcing acquisitions for four companies.
At the time, Mike Matson, an analyst with Needham and Co. wrote, given the financial windfall that has resulted from Hologic's COVID-19 test sales, we expect Hologic to remain active with M&A."
The revenue boost harmed Thermo Fisher Scientific's plans to pick up Qiagen. The Waltham, MA-based company called off the $12.5 billion deal after Qiagen's earnings were strengthened by coronavirus testing offerings, which caused the Venlo Netherlands-based company's shareholders to hold on a little bit tighter.
The story surrounding COVID-19 eventually changed. Testing was much slower as vaccines for the virus were being rolled out. In June, Abbott Laboratories quantified the change – noting that in April, COVID-19 testing sales declined to $2.2 billion in the first quarter from $2.4 billion in the fourth quarter of last year, which contributed to a total sales miss of about $230 million (including a miss in the diagnostics segment of roughly $360 million) compared to analysts' forecasts.
Abbott was at the forefront of COVID-19 testing – with President Donald Trump showing off one of the firm's first diagnostic offerings for the virus during a March 30th, 2020 press conference.
To grapple with the once declining test demand, the Abbott Park, IL-based company said it was eliminating about 310 jobs at its Westbrook, ME manufacturing facility according to a report from Mainebiz. The outlet also reported that another 100 workers could lose jobs at the firm's Scarborough, ME plant.
As of press time, Abbott Laboratories could not be reached for comment.
Grim Numbers
To date, there have been more 41.6 million cases of COVID-19 in the U.S. with about 675,000 dying from the virus, according to data from worldometers.info.
To put it into perspective, a report from Reuters shows there are an estimated 153,533 new infections on average each day in the U.S., 61% of the peak during the pandemic that was reported on Jan. 7th.
Sign up for the QMED & MD+DI Daily newsletter.
You May Also Like
---