Miniature CMOS-Based Imaging Solution
Miniature CMOS-Based Imaging Solution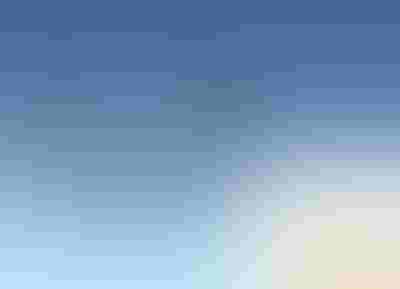 This miniature CMOS-based technology enables flexible yet affordable imaging solutions for endoscope use.
Ming Duan, product manager, medical fiber-optic products, at Fujikura Ltd. (Duncan, SC; www.afltele.com) will present "Miniature CMOS-Based Imaging Solution" on Tuesday, February 8. The session will take place at Innovation Briefs Theater 1 at 1 p.m.

MPMN: What demand or unmet need in the industry necessitated the development of the miniature CMOS-based imaging solution?

Duan: Several conventional imaging technologies are used in the medical endoscope industry, but limitations exist. For example, image bundles are flexible, but oversized and expensive--even at volume quantity. Rod lenses have size limitations and are fragile, while image fibers have a small size with low pixel numbers; they become more rigid as the pixel count gets higher.
 
MPMN: What is the advantage of having the solution based on CMOS technology?

Duan: The miniature CMOS technology makes it possible to offer small--less than 1.5 mm in diameter--and flexible yet affordable imaging solutions of large quantities for endoscope use. This promotes single-use imaging tools, eliminating resterilization costs and promoting patient safety associated with previously often-reusable imaging components.

MPMN: What is unique about this particular imaging technology?

Duan: The uniqueness of imaging technology exists in the rapid evolution of chip size miniaturization as well as the enhanced resolution and sensibility.
MPMN: How is it optimized for imaging applications?

Duan: This technology is suited for endoscope-type applications, either for diagnostic or minimally invasive surgeries, which demand small yet highly flexible imaging tools. Assembling the CMOS chip with an optical lens and flexible electronic wires makes the package size as small as possible and keeps the distal-tip rigid portion as short as possible. It can also be incorporated with miniature illumination fibers, which function as a light guide in endoscope applications.

MPMN: What do you hope attendees learn from your presentation?

Duan: We would hope that attendees recognize that the miniature CMOS technology is a great alternative to other traditional technologies. Given its flexibility, small size, and lower cost, the CMOS provides highly reliable images and is suitable for many medical applications. We hope to hear feedback and comments on this miniature CMOS technology from attendees with various medical applications.
Sign up for the QMED & MD+DI Daily newsletter.
You May Also Like
---