Meet Thrive: The New Kid on the Liquid Biopsy Block
Meet Thrive: The New Kid on the Liquid Biopsy Block
Thrive Earlier Detection Corp. has raised $110 million in a series A financing and has a launch similar to Grail's introduction into the liquid biopsy market.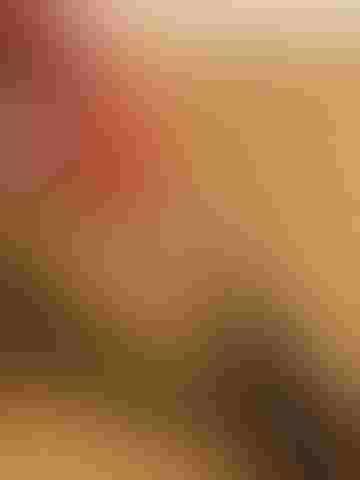 There's a new player in the liquid biopsy field. Thrive Earlier Detection Corp., announced late last month that it has launched and has raised $110 million in its Series A round.
The financing is pretty sizeable. To put this in perspective, Cambridge, MA-based Thrive's round is $10 million more than Grail's series A round, which was raised in 2016. Liquid Biopsy companies are known for having above-average financings (In 2017, Redwood City, CA-based, Guardant Health pulled in $360 million in funding at one point ). Part of the reason for the huge funding rounds is to support the large clinical trials these companies need to evaluate their technology.
Thrive is studying its CancerSEEK test in DETECT, a prospective trial in 10,000 healthy individuals underway in collaboration with Geisinger Health System. The impetus is to better understand test performance and the implementation of its findings into patient care. Thrive said it intends to conduct additional clinical studies to generate evidence to support regulatory approvals, inclusion in cancer screening guidelines and broad reimbursement.
"The mission of Thrive is to bring earlier cancer detection to routine medical care," Alexis Borisy, a member of the board of directors for Thrive, told MD+DI. "Our vision is that in your annual checkup, or once every couple of years, that Thrive will be able to detect the possibility of cancer at an early stage in the standard blood work that you might be getting."
Borisy is no stranger to the liquid biopsy and cancer detection space. He was the co-founder of Foundation Medicine, a company that develops genetic profile assays for cancer, that Roche acquired for $2.4 billion about a year ago. He said the size of Thrive's series A round is necessary because the company is covering a lot of ground with CancerSeek.
"One, I think it's based on the importance of the area and significance of the opportunity, Borisy said of the size of the financing. "Two [the size of the round] is based on if you're going to tackle this area and this opportunity and do it right. This is a capital intensive business to build. You're talking about building a capability to scale large numbers of tests."
CancerSEEK has received Breakthrough Device designation from FDA for the detection of genetic mutations and proteins associated with pancreatic and ovarian cancers, two of the most deadly cancer types. The test interrogates genomic mutations in circulating tumor DNA (ctDNA) and cancer-associated protein markers in plasma to identify abnormalities that are common across multiple cancers.
In a retrospective study of multiple cancer types published in Science in 2018, CancerSEEK was shown to perform with greater than 99% specificity and with sensitivities ranging from 69% to 98% for the detection of five cancer types – ovarian, liver, stomach, pancreas and esophageal – for which there are no screening tests available for average-risk individuals.
Similar, Yet Different
Thrive has a lot in common with Grail. Both were launched during some pretty high-profile conferences. Recall that it was announced just before the 2016 JP Morgan Healthcare Conference kicked off that Grail would be spun off from Illumina. In Thrive's case the announcement that Johns Hopkins would spin it out came right ahead of American Society of Clinical Oncology.  In addition, both companies had some serious investment power behind them.
Thrive had the support of Third Rock Ventures led the Series A financing, with participation from Section 32, Casdin Capital, Biomatics Capital, BlueCross BlueShield Venture Partners, Invus, Exact Sciences, Cowin Venture, Camden Partners, Gamma 3 LLC and others.
Grail attracted Bill Gates, Bezos Expeditions created by Amazon chief Jeff Bezos, Arch Venture Partners, and Sutter Hill Ventures for its $100 million series A round.
Thrive's launch comes on the heels of Grail recently hitting some significant milestones. In early May, the Menlo Park, CA-based company was granted Break Through Device Designation by FDA for an investigational next-generation sequencing (NGS) blood test for the early detection of multiple cancer types in individuals 50 or older.
And in late May, Grail revealed results at the ASCO 2019 meeting from the Circulating Cell-free Genome Atlas study. Results show the company's solution detected a strong signal for 12 deadly cancer types at early stages with a very high specificity of at least 99%.
Sign up for the QMED & MD+DI Daily newsletter.
You May Also Like
---