Fluxergy Expands to Scale Up COVID-19 Test Production and Prepare for Testing Beyond COVID-19
Fluxergy Expands to Scale Up COVID-19 Test Production and Prepare for Testing Beyond COVID-19
The company's longer-term goal is to develop the platform to provide "multiple points of information from a single test," says President Tej Patel.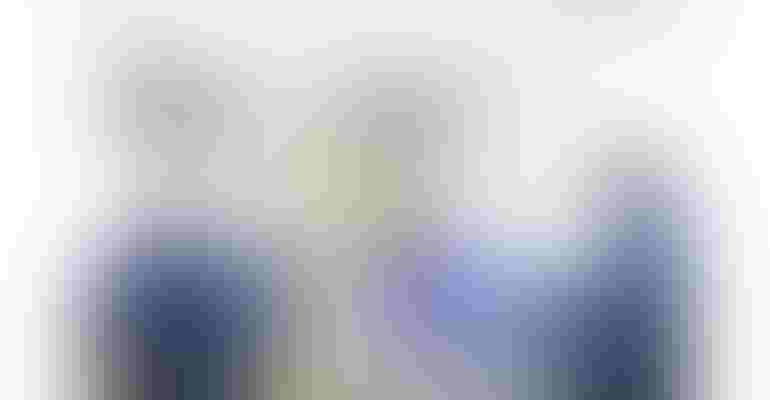 Image from Fluxergy's factory floor courtesy of Fluxergy
Fluxergy, a company that has already made headlines for earning a CE mark for its one-hour COVID-19 RT-PCR test, has expanded its U.S. headquarters after commercializing the test globally. The expansion will enable the company to ramp up production of the rapid test as well as further develop the test platform for other uses.
The new 30,000-sq-m facility, located at 15 Musick in Irvine, CA, is essentially across the street from Fluxergy's existing buildings and will feature the company's modular approach to in-house manufacturing. When fully operational, the facility is expected to produce one million COVID-19 test kits per month for distribution in Europe, the Middle East, Africa, and Taiwan. 
Fluxergy's testing platform consists of a multimodal cartridge that is designed to measure multiple health parameters on a single test card and a portable analyzer that could operate in a lab, doctor's office, or even a patient's home.
"What's exciting about our platform is its adaptability—it is a true platform technology," Fluxergy President Tej Patel explained during a June 16 press tour of the new facility. "There's a ton of point-of-care tests on the market, so what we focus on is how we can do multimodal testing with a single device, on a single card—PCR, chemistry, and serology testing."
The platform is intended for use beyond COVID-19 PCR testing and even beyond medical, with potential for veterinary, chemical, and foodservice testing. "It is not a COVID-specific platform," said Patel. The CE marked COVID test "has given us the chance to invest in our technology and explore other assays that could span other uses in infectious and chronic disease."
The longer-term goal is to develop the platform to provide "multiple points of information from a single test," Patel said. "You can never get rid of either point-of-care testing or lab based testing—there will also be a need for lab testing. Point-of-care testing comes into play when you need data quickly or you need more data, such as consumers who would like to test more frequently, such as monthly." For instance, patients could get much better feedback to see whether lifestyle changes impact health, he said.
Cartridges feature two major parts—the microfluidic chip "printed" on a test card and the molded cartridge housing. The company produces its own test cards using etching and laminating processes similar to those used for making printed circuit boards. "We produce tests in a scalable way," Patel said.
Cards and housings are then assembled and inspected in automatic manufacturing cells that Fluxergy's team has engineered and built in-house. "Our own automation team is dedicated to building these systems, giving us control over our processes and resulting in a high level of quick, tight integration," said Patel. A new assembly system is under development that would increase throughput from 40 cards to more than 400 cards per magazine.
Fluxergy has opted to keep most manufacturing and assembly in-house, save for injection molding the cartridge housings. "It made sense for us to do our own manufacturing, as a core part of what we do relies on design and development," Patel said. The team also saw opportunities to control costs and promote manufacturability.
The company hopes to obtain EUA in the United States for its COVID-19 RT-PCR test and has even prepared a fleet of mobile testing vans to use its technology in the field. In the meantime, it is scaling up production to meet demand globally and positioning its technology to be ready for future healthcare needs.
It is also reapplying to RADx, a program through the National Institutes of Health, to support efforts in advanced COVID-19 testing and prepare for future pandemics.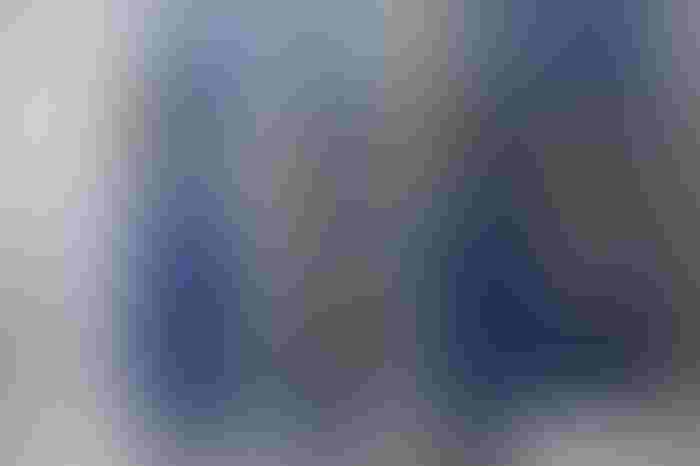 Sign up for the QMED & MD+DI Daily newsletter.
You May Also Like
---