R&D Digest: The monthly review of new technologies and medical device innovations.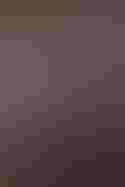 Duke University professor Adam Wax created an optical biopsy method using a/LCI technology. The device could improve inspection time and patient comfort.
A fiber-optic probe and a special interferometer could spot early signs of cancer faster than current methods and thus reduce the need for biopsies. The technology, called angle-resolved low-coherence interferometry (a/LCI), can produce results similar to those from a biopsy without removing any tissue.
"A/LCI uses light scattering to detect changes in the size of cell nuclei, which indicates dysplasia, or precancerous tissues, in the esophageal epithelium," says Adam Wax, professor of biomedical engineering at Duke University's Pratt School of Engineering (Durham, NC). The probe is used much like a biopsy needle. Upon hitting the cell nucleus, the light disperses. The researchers identified how light scatters on the nucleus of healthy cells compared with cancerous cells.
The device offers advantages over other optical biopsy methods that use fluorescence, which is not as specific of an indicator, according to Wax. "The true advances of the latest a/LCI technology are its ability to record the light-scattering patterns through an endoscopic fiber bundle and the capacity to execute our measurements quickly enough to be clinically practical," says Wax. "Early versions of the device took several minutes to examine a 1-mm area; but with the new device, we can examine the same area in a fraction of a second."
The researchers are focusing on using the device to detect precancerous lesions in the esophagus. Patients with a condition called Barrett's esophagus are at a higher risk of developing esophageal cancer, so they must be tested more often for precancerous tissues. "The existing procedure, consisting of random biopsies, requires a lot of time and resources," says Wax. "By using our fiber-optic probe, the endoscopist can examine many more tissue sites and improve the likelihood of finding dysplasia." Wax estimates that doctors should be able to inspect 100 more tissue sites than possible with current biopsies in a comparable amount of time.
The a/LCI technology could be applied to find cancer in any type of epithelial tissues including the respiratory tract, skin, oral cavity, or cervix. Wax is involved in animal studies to determine the device's potential for early lung cancer detection. The probe might also be able to monitor tumors to verify whether chemotherapy is inducing remission.
The system has three main components. Its central processing unit has a light source and other optical components; the fiber-optic probe is used with a traditional endoscope; and a laptop computer records and analyzes light-scattering data.
Since the probe is being adapted for a clinical setting, the researchers are working on how it should be sterilized, along with ensuring that it can withstand repeated use. They've also performed a pilot study in human tissues, which Wax calls promising. Within the next year or two, they'll start a clinical study to demonstrate the device's efficacy. Wax and graduate student John Pyhtila, a key contributor to the project, reported testing of the device in the March 15 issue of Optics Letters.
The National Institutes of Health and the National Science Foundation supported the work.
Copyright ©2006 Medical Device & Diagnostic Industry
Sign up for the QMED & MD+DI Daily newsletter.
You May Also Like
---