COVID-19 Diagnostics Still Play a Huge Role in Hologic's Earnings
COVID-19 Diagnostics Still Play a Huge Role in Hologic's Earnings
The Waltham, MA-based was able to beat consensus. Will its success herald even more M&A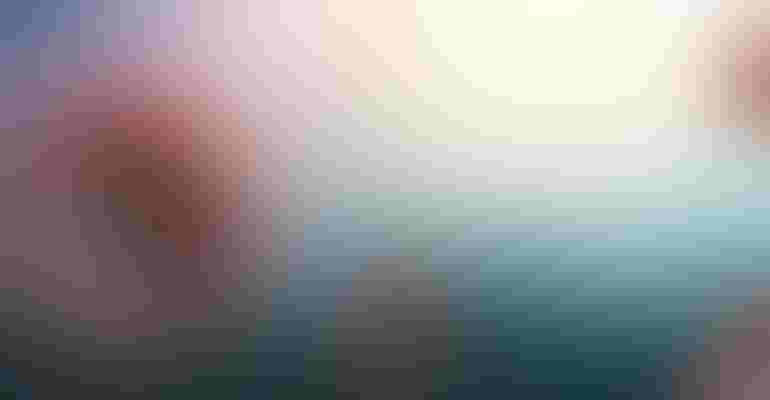 Romolo Tavani-stock.adobe.com
Hologic has once again put significant distance between it and the disastrous earnings quarters it had when it owned Cynosure. Those days are distant memories with earnings now heavily fueled by COVID-19 diagnostic sales.  
The Waltham, MA-based company's 4Q21 revenue and earnings per share beat consensus. Steve MacMillan, president, chairman, and CEO of Hologic said this quarter marked the end of the company's fiscal year.
"For the year, total revenue was $5.63 billion, up 47% vs. 2020," McMillan said according to a transcript from The Motley Fool. "Non-GAAP EPS was $8.41, more than double the prior year. Some really big numbers, and a truly impressive performance that was driven by our COVID test sales, as well as the recovery of our core women's health businesses."
According to the Motley Fool transcript, he added, "Along these lines, if you back out COVID test sales, as well as revenue from COVID-related products such as instruments and collection kits, we grew about 12% in the quarter, a very nice start vs. the long-term guidance of 5% to 7% that we introduced in our last call. So, we believe we are well-positioned for success regardless of the future direction of the pandemic."
One of the biggest questions companies face is maintaining positions augmented by pandemic-related offerings. The query has popped in several earnings discussions and Hologic is no different.
Mike Matson, an analyst for Needham and Co., said there is still ground to be made from COVID-19 tests.
"Hologic reiterated its target for long-term sustainable organic growth (excluding COVID) of 5-7%.," Matson said in research notes. "While we see potential for additional near-term upside from COVID testing, we expect investors to look past this and we maintain our Hold rating."
Ryan Zimmerman, an analyst with BTIG, noted COVID-19's importance in the quarter too.
"The business is undoubtedly stronger on the top-line but investors may not have an entirely clear picture of the OM profile as COVID contributions mask dilution," Zimmerman said in research notes. "Much of the questions centered on Panther utilization in a post-COVID environment (fair questions) but we think that this misses the point of what Hologic has been trying to accomplish the past 18 months. As COVID wanes, we believe investors will start to see base business EPS leverage midway through FY22 as top-line growth picks up and synergies from M&A are realized. All told, while it's not evident today, Hologic is better positioned to deliver in a waning COVID environment, and we continue to like shares at current valuation."
Hologic has been reporting strong quarterly performance since November of 2020. The success led the company to go on a buying spree. Most recently, the company said it signed an agreement to acquire  Bolder Surgical for about $160 million. The Bolder Surgical deal adds laparoscopic vessel sealing, dividing, and dissecting devices to the Hologic portfolio. Hologic will also be able to expand the use of Bolder's devices to OB/GYN specialists. 
The company has been busy with M&A, but could even more deals be on the way? During the firm's most recent earnings call MacMillan gave a bit of insight on the company's cash position and if that could be used for potential deals.
"Based on our strong operational performance, we had $1.17 billion of cash on our balance sheet at the end of the fourth quarter, and our leverage ratio was 0.6 times," McMillan said, according to a transcript from The Motley Fool. "We intend to continue using our cash on division-led, tuck-in acquisitions and share repurchases that improve our top and bottom-line growth rates."
Sign up for the QMED & MD+DI Daily newsletter.
You May Also Like
---