TAVR: The Gift That Keeps on Giving to Edwards
TAVR: The Gift That Keeps on Giving to Edwards
Earlier this week a healthcare equity analyst declared that when it came to transcatheter heart valves, Edwards Lifesciences, the Caifornia company, would lead the U.S. market in the near future.And that despite competition from Medtronic, which is taking share away at a much slower pace, wrote Danielle Antalffy in a research note to investors on Monday. Turns out even Edwards Lifesciences is surprised by its own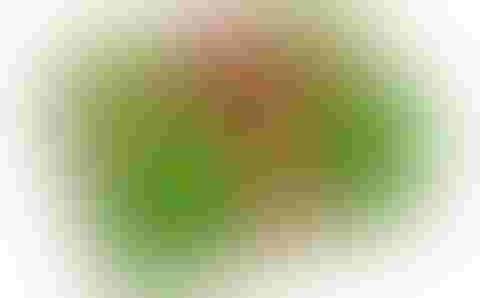 Earlier this week a healthcare equity analyst declared that when it came to transcatheter heart valves, Edwards Lifesciences, the California company, would lead the U.S. market in the near future.
And that despite competition from Medtronic, which is taking share away at a slower pace, wrote Danielle Antalffy in a research note to investors on Tuesday.
Turns out even Edwards Lifesciences is surprised by its own impressive performance. In the quarter ended Sept. 30, sales od transcatheter heart valves were $267.2 million, a 55.3% jump over sales in the same quarter in 2013. In the U.S., Q3 sales were 143.3 million for the quarter and the underlying growth rate was 46.2% from the same period last year.
In the earnings call Thursday, an analyst asked Edwards's CEO Michael Mussallem to comment on how the business has changed since his rather gloomy outlook from last December's investor/analyst day meeting.
Here's how Mussallem responded, according to a transcript of the call:
I think back at the investor conference, we acknowledged that we thought that there would be a pretty good growth rate in transcatheter heart valves globally. I want to say we projected a 25% to 30% growth rate for the market. But we said, it was going to be a difficult year to call, because we had a new competitor in the U.S. We had new competitors coming in to Europe and at the same time, we had product launches coming from Edwards, and that led to a very broad range of outcomes.

As things have played out, probably the thing that's most significant is that we find the markets growing faster than we anticipated. It's growing faster in Europe than we thought, it's growing faster in the U.S. than we thought. And you couple that with what I feel are very successful launches of SAPIEN 3 in Europe and SAPIEN XT in the U.S., and that's really resulted in a performance better than we expected.
The demand for Edwards' products globally is likely being fueled by the Sapien 3 and Sapien XT lower profile transcatheter heart valves that have launced in Europe and the U.S. respectively. With the Sapien XT, Edwards can treat U.S. patients who need larger heart valves while previously those patients could only go to Medtronic.
And Mussallem noted that a quarter of the transcatheter heart valves sold in the third quarter in the U.S. were 29-mm heart valves - the largest available from Edwards. 
But aside from that, clinicians are also being persuaded by the good outcomes data that have been reported at conferences like TCT in Washington, D.C. And that is helping the market to grow where it's not just about taking away market share necessarily, but increasing the overall pie. 
While it's smooth sailing for now, Mussallem and analysts noted that competition is going to get stiffer both in the U.S. and Europe.
"In terms of new competition, I think, we know that in the U.S., that Medtronic is still rolling out their product. They're probably in more than half of our accounts," Mussallem said. "They're still ramping up, so we, I think we're yet to feel their full effect. And we know that St. Jude has been out of the marketplace, companies like Boston Scientific and SciMed are still building up their presence. So we just expect it to generally intensify."
Ten months ago, Edwards Lifesciences landed in MD+DI's 2013 Losers list for having failed to execute on its TAVR launch.  Analysts like Glenn Novarro of RBC Capital Markets declared last year that the company "continues to bungle the U.S. launch of Sapien."
The same Novarro was singing to a different tune after Edwards announced its earnings results Thursday. In a research note entitled "Blowout Sapien Sales, Raising Estimates and Price Target," Novarro noted that Edwards did not disappoint the already high expectations of a good sales quarter for Sapien.
But perhaps, Mussallem captured the mood best when he tried to explain how hospital customers were demanding the company's products.
"We are seeing increased penetration in the larger accounts, but we're also seeing it in smaller accounts. So we're sort of -- it feels like everything was going our way right now."
 [Photo Credit: iStockphoto.com user egal]
-- By Arundhati Parmar, Senior Editor, MD+DI
[email protected]
Sign up for the QMED & MD+DI Daily newsletter.
You May Also Like
---