Startup Takes On Medtronic's CoreValve TAVR System
Startup Takes On Medtronic's CoreValve TAVR System
Direct Flow Medical, which has developed a metal-free TAVR product, is taking on Medtronic in a bid to prove that its TAVR technology is better.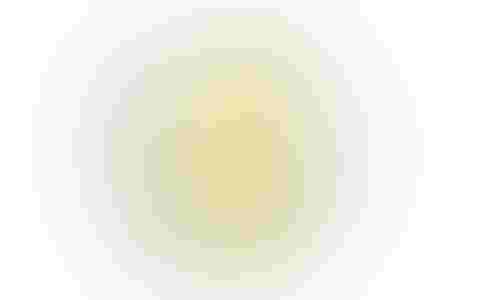 Direct Flow Medical, which has developed a metal-free TAVR product, is taking on Medtronic in a bid to prove that its TAVR technology is better. 
Direct Flow Medica's TAVR product is going head-to-head with Medtronic's CoreValve
Arundhati Parmar
Many covet a piece of the pie in transcatheter aortic valve replacement for patients with severe aortic stenosis. The technology is proving to have good clinical outcomes compared with the more invasive open heart surgical procedure to repair or replace diseased aortic heart valves.
Edwards Lifesciences and Medtronic are two companies with approved devices in the United States, and other large device makers like St. Jude Medical and Boston Scientific are currently testing their products.
As is a Santa Rosa startup founded in 2004.
Direct Flow Medical announced Thursday that the company has won FDA approval to expand its pivotal clinical trial — SALUS -— testing its TAVR system. The approval would allow it to test the Direct Flow Medical TAVR system against Medtronic's CoreValve as well as expand the cohort of patients to now include high risk patients. Previously the IDE approval was for extreme risk patients alone.
As a result 912 patients will be part of the trial, where in a two-to-one ratio, patients will be implanted with the Direct Flow TAVR and CoreValve devices.
What's different about Direct Flow Medical's product is that instead of using metal frames seen in Medtronic's CoreValve and Edwards' Sapien, design engineers at the California startup have used polymers. 
"Rather than a metal stent, the Direct Flow Medical System incorporates a polymer frame, which is expanded using pressurized saline and contrast for placement, assessment and repositioning," a news release states. "The saline/contrast solution is easily exchanged for a quick-curing polymer that solidifies and secures the valve in place once optimal positioning is reached."
The design change leads to certain clinical benefits such as lowering aortic regurgitation, a significant complication of the procedure, according to the company. 
In an earlier feasibility trial, patients had a survival rate of 97% with 100% of patients experiencing mild or less aortic regurgitation at 30 days following the procedure. Further, the product had low procedural complications, no incidence of stroke, another big complication of TAVR, and a 3% rate of permanent pacing. Direct Flow Medical won CE Mark for its product in January 2013.
"The technology has shown outstanding performance in clinical trials and commercial settings, significantly reducing the risk of aortic regurgitation with excellent survival," stated Dr. Murat Tuzcu, vice chairman of the Department of Cardiology, Cleveland Clinic, and one of the principal investigators, in the news release.
Direct Flow Medical is backed by several venture capital firms - EDF Ventures, New Leaf Venture Partners, Spray Venture Partners, Foundation Medical Partners, VantagePoint Venture Partners, ePlanet Venture Partners, SV Life Sciences - and some unnamed corporations as well. 
It is interesting that Direct Flow Medical has chosen to go up against Medtronic's CoreValve and not Edwards' Sapien. CoreValve has proved itself better than open heart surgery. In June, Medtronic won approval for the system in treating high risk patients in addition to the earlier approval for extreme risk patients. Meanwhile Sapien XT, a newer generation product of Edwards that is approved in the U.S. has proved itself better than CoreValve in a small European study.
In an email response, Direct Flow Medical's chief commercial officer, Chris Richardson, said that Direct Flow Medical decided to go up against CoreValve because it is the newest approved TAVR technology in the marketplace.
 Arundhati Parmar is senior editor at MD+DI. Reach her at [email protected] and on Twitter @aparmarbb 
CORRECTION: An earlier version of the story incorrectly stated Sapien XT's approval status in the U.S. It was approved in June. 
Sign up for the QMED & MD+DI Daily newsletter.
You May Also Like
---