Pacemaker Patients With Sleep Apnea Are at Risk of Atrial Fibrillation
Pacemaker Patients With Sleep Apnea Are at Risk of Atrial Fibrillation
A new study finds a direct link between pacemaker-related sleep apnea and atrial fibrillation.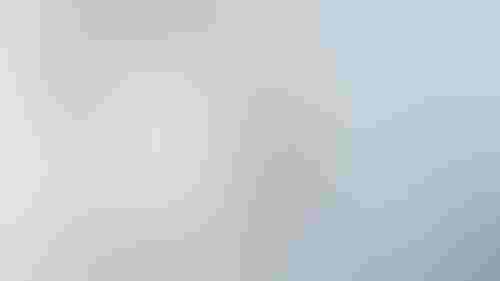 A new study finds a direct link between pacemaker-related sleep apnea and atrial fibrillation.
Arundhati Parmar
Results of a new study show that pacemaker patients who have sleep apnea are at increased risk of irregular heart rhythm of atrial fibrillation.
The study was presented Wednesday at the 2016 Heart Rhythm Society Meeting in San Francisco, and recommended that pacemaker patients be monitored for sleep apnea to identify their risk for developing AF.
"In recent years, pacemakers have increasingly become equipped with sleep apnea monitoring measures, and in using these tools, we were able to identify how pacemaker patients with sleep apnea are at risk for developing atrial fibrillation," said Dr. Andrea Mazza, Santa Maria della Stella Hospital, in a statement.
Stay on top of medtech trends and attend the MD&M East conference at the Jacob Javits Convention Center in New York, June 14-16
The study enrolled 150 patients with atrio-ventricular block or sick sinus syndrome who were implanted with a dual-chamber pacemaker. These patients were monitored for sleep apnea -- where patients's breathing becomes shallow leading them to wake up through the night -- during the first week after the implant procedure.
Doctors determined how severe the sleep apnea was in patients by Boston Scientific's Apnea Scan algorithm. If a patient had 30 or more events per hour for at least one night, then the sleep apnea was designated as severe. Further, if the device detected arrhythmias for more than one hour in a day, patients were considered to have experienced atrial fibrillation episodes.
During an 8-month follow-up, atrial fibrillation occurred in 36% of patients. What was more concerning was that 25 (28%) patients out of the 89 who had no history of the arrhythmia demonstrated it. Severe sleep apnea was detected in 85 patients, 56 of whom had no history of atrial fibrillation.
In presence of severe sleep apnea, the risk of atrial fibrillation was 3 times higher in the overall population, and about 6-times higher among those with no previous history of AF.
"Our results are the first to show that patients with pacemakers and sleep apnea are at a higher risk of developing atrial fibrillation," Mazza's statement noted. "Now that we understand the connection, it's important that patients and doctors, collectively, are more diligent about monitoring for sleep apnea in order to engage in solutions that may prevent the development of atrial fibrillation and, possibly, thromboembolic complications."
Arundhati Parmar is senior editor at MD+DI. Reach her at [email protected]  and on Twitter @aparmarbb
Sign up for the QMED & MD+DI Daily newsletter.
You May Also Like
---