New Diabetes Device Wins CE Mark
New Diabetes Device Wins CE Mark
Fractyl Laboratories obtains CE Mark for an ablation device that aims to transform how diabetes patients maintain glycemic control.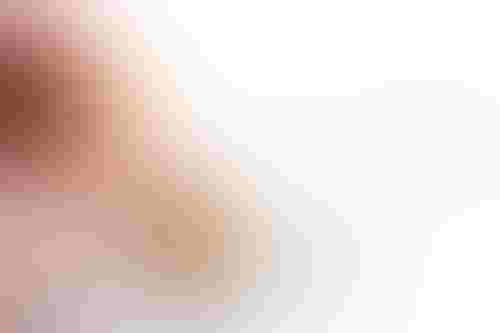 Fractyl Laboratories obtains CE Mark for an ablation device that aims to transform how diabetes patients maintain glycemic control.
Arundhati Parmar
A startup that tackles the problem of type 2 diabetes through an endoscopic procedure announced Friday that it has received CE Mark.
Fractyl Laboratories has developed the Revita duodenal mucosal resurfacing (DMR) system that uses thermal ablation to ablate a portion of the duodenum mucosa, which executives believe can improve glucose control in patients struggling to manage the disease.
In addition to announcing the CE Mark, the Waltham, MA, company also presented data from a first-in-man study that showed that a single Revita DMR treatment improved metabolic control in patients with both type 2 diabetes as well fatty liver disease.  The results were presented at the 2016 International Liver Conference of the European Association for the Study of Liver (EASL) in Barcelona, Spain. Data showed that the new device could also lower hepatic transaminase levels and that was sustained through six months of follow up. Higher levels typically signify liver damage.
"Both CE Mark approval and the first opportunity to share our early results in liver disease are major milestones for Fractyl and for our clinical and research partners," said Harith Rajagopalan, co-founder and CEO of Fractyl Laboratories, in a statement.
The device approach to tacking a chronic, expensive disease like type 2 diabetes has also appealed to investors. In November, Fractly announced the closing of a $57 million round of investment. The Series C round pulled in a new investor - Deerfield Management Company - in addition to existing investors like Mithril, General Catalyst, Bessemer Venture Partners and Domain Associates.
"The growing burden of Type 2 Diabetes on individuals and the economy is well recognized. The potential for a device-based procedure to work in conjunction with other medical and dietary approaches is a significant development in this field," said Avi Kometz, MD, partner at Deerfield, in a statement at the time. "We are excited to support Fractyl in developing this innovative therapy," 
The goal for such a device is to see an improvement in A1C results, which measures the average blood glucose in the previous two to three months, according to the American Diabetes Association. And a proof-of-concept study seems to have achieved that. According to the results of a single-site pilot study performed in Santiago, Chile, the Revita DMR procedure led to a greater than two percentage-point drop in hemoglobin A1C levels. 
Arundhati Parmar is senior editor at MD+DI. Reach her at [email protected]  and on Twitter @aparmarbb
Sign up for the QMED & MD+DI Daily newsletter.
You May Also Like
---