Medtronic And Edwards Jockey For Control of U.S. TAVR Market
Medtronic And Edwards Jockey For Control of U.S. TAVR Market
Medtronic wants to wrest control of the transcatheter heart valve market from Edwards Lifesciences, but the California firm has the edge for now.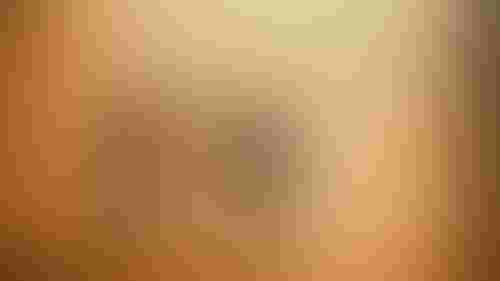 Armed with an earlier-than-expected approval from the FDA, Medtronic was hoping to wrest control of the transcatheter heart valve replacement market from Edwards Lifesciences in the U.S.
But looks like that might take a while. And while they jockey for control, Edwards is likely to be on top at least for the foreseeable future.
That's the conclusion of an analyst from Leerink Partners, a healthcare investment bank, who has been surveying U.S. medical centers to get a pulse of the market.
The survey of 23 interventional cardiologists "is supportive of our longer-term thesis that Edwards Lifesciences is well-positioned as a first-to-market leader in a still-evolving – but potentially large – TAVR market," wrote Danielle Antalffy, in a research note to investors on Tuesday. 
She added that while Medtronic gained share quickly in the first three months of CoreValve's launch at the centers part of the survey, that pace of share gain is moderating. [Antalffy uses Medtronic's and Edward's stock ticker for identification]
After a strong start at these centers in 1Q14 in which MDT's CoreValve quickly secured 22% market share, our survey projects that 11 points of incremental market share went to CoreValve in 3Q14 vs. the 1Q14 launch – bringing total share in 3Q14 to 33%, below our 43% estimate. Interestingly, the Top 5 centers saw 10 points of market share shift back to EW in 3Q14 vs. 2Q14 – EW holds 70% share at these centers as of 3Q14, up from 60%in 2Q14 and 62% in 1Q14. 
...

Our current estimates assume that EW retains 58% market share in 2016, basically in line with the trends in this survey. Centers that are currently implanting CoreValve expect market shares to fall out at 54% EW/46% MDT by 2016 – basically in line with the overall survey.  
One of the reasons accounting for a shift back toward Edwards could be due to the launch of a newly approved low profile TAVR system in the U.S. - the Sapien XT. The device can be delivered with a smaller French catheter and can now be used to treat patients with bigger aortic annulus diameters. Previously patients who needed larger heart valves gravitated toward CoreValve. 
In fact in the second quarter, Edwards Lifesciences surprised both itself and analysts when it recorded a 20.6% increase in transcatheter heart valve sales to $219.7 million from the same quarter in 2013. At the time, Michael Mussallem, CEO of Edwards Lifesciences suggested the sales results were partly because of the TAVR market growing overall.  
"Although we have always believed that the TAVR opportunity in the U.S. to be large, it appears that there is an increase in the growth that is being fueled by new lower profile systems, increased valve sizes, clinician experience and the growing body of compelling clinical evidence," he noted in his prepared remarks to analysts in July while discussing earnings results.
An interesting point of differentiation between the two products may rest on the necessity of implanting pacemakers with the two systems. 
"Similar to our last survey, physicians expect more patients implanted with CoreValve to require pacemakers than with Sapien or Sapien XT – 23% vs. 14% and 13% on average," Antalffy wrote. "Impressively, [about] 60% of physicians expect that 10% or fewer Sapien and Sapien XT patients will require a pacemaker vs. only 13% of physicians expecting the same of CoreValve."
Sign up for the QMED & MD+DI Daily newsletter.
You May Also Like
---