Laser Deposition Technique Creates Thin Coatings on Implants
Laser Deposition Technique Creates Thin Coatings on Implants
Laser Deposition Technique Creates Thin Coatings on Implants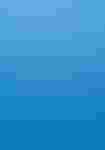 Laserapatite coatings can be applied in 1–3-µm layers.
In implant procedures, malfunctioning porous coatings can pose serious problems to both patients and devices. Erothitan Titanimplantate AG (Schmalkalden, Germany) has developed a technique that promotes the adhesion of extremely thin coatings of hydroxylapatite (HA) to the surfaces of implants. Laserapatite coatings—which require no implant surface preparation—can be applied in layers as thin as 1–3 µm to titanium, as well as a variety of other metals, ceramics, and polished surfaces including glass and optical devices. The technology was introduced in February at the Micro and Nano Technologies in the Life Sciences conference which was held in Zürich, Switzerland.
Erothitan's approach to implant coating differs from traditional methods in two respects. First, the company has developed a special grade of HA powder that offers superior adhesion to substrates used in orthopedic and dental implants. Second, the firm applies this powder to implants via pulsed laser deposition. Laserapatite is formed when an excimer laser strikes the powder in a vacuum chamber filled with argon gas.
"The advantage for manufacturers of medical products is that they can coat delicate components, such as spinal implants, without the burning associated with plasma spray coating," says Wolfgang Roth, president of Erothitan. Furthermore, notes Roth, Laserapatite has been shown to display better adhesion to implants and less brittleness than HA coatings applied by means of plasma spray. "With plasma spray coating, you get about 30 MPa of adhesion," says Roth, adding that many companies abandoned their use of HA because of this, opting instead for metal coatings. "But we get almost twice this adhesion with Laserapatite, and we achieve a smooth, homogeneous coating," he says.
Applications expected to benefit from the use of Laserapatite include hip implants and knee implants. The latter are being tested with a coating system that operates in air, incorporating YAG and CO2 lasers. Stent coating and drug delivery are other possible application areas, notes Roth.
Erothitan has been working on Laserapatite since 1994. The company originally developed the technology to coat its own hip joints. Roth explains that Laserapatite was first conceived in response to Erothitan's frustrations in dealing with contract ceramic plasma spray coaters. "The [plasma spray coating] process was unreliable, and we had to make our own documentation," he says. Erothitan has performed both in vitro and in vivo tests on Laserapatite, and the coating is currently undergoing clinical trials in the United States and Europe.
The company envisions supplying medical OEMs with contract coating services incorporating Laserapatite, or licensing the technology to interested parties. Erothitan also plans to apply Laserapatite to its own line of implants, says Roth. He adds that the firm is developing a nickel-free shape-memory titanium alloy that will be easier to machine than nitinol and will alleviate concerns about allergic reactions in patients.
Benjamin Lichtman
Sign up for the QMED & MD+DI Daily newsletter.
You May Also Like
---