First Patient in Ireland Treated with iStar Medical's Glaucoma Device
First Patient in Ireland Treated with iStar Medical's Glaucoma Device
The glaucoma procedure marks an expansion of iStar's commercial rollout in Europe.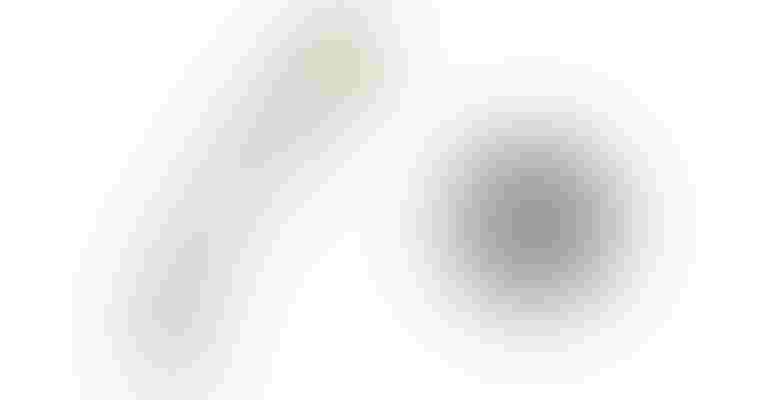 Image courtesy of iStar Medical
In November 2021, iStar Medical made its first big mark on the fast-growing market for minimally invasive glaucoma surgery (MIGS) by securing a CE mark to launch its Miniject glaucoma implant in Europe. Now, two years later, the Wavre, Belgium-based company is expanding its commercial rollout to include Ireland.
The Miniject is the first minimally invasive glaucoma surgery device designed to target the supraciliary space as a natural outflow pathway for the reduction of intra-ocular pressure (IOP). Miniject combines a distinctive porous structure of iStar's proprietary material with the power offered by the supraciliary space. As a result, it is designed to enhance natural fluid outflow, reducing intraocular pressure (IOP) and the need for medication, while bio-integrating with surrounding tissue, limiting inflammation, fibrosis and subsequent complications.
Image courtesy of iStar Medical
The first Miniject patients in Ireland were treated at the Institute of Eye Surgery, Mullingar, by Anish Dhital, a cataract and glaucoma specialist. This follows iStar Medical's recent expansion of the minimally invasive glaucoma surgery device into other European countries including Sweden and Norway.
"The successful implantation of iStar Medical's MIGS device Miniject marks another milestone in the advancement of glaucoma treatment in Ireland. Our ability to offer a new glaucoma implant that can significantly and safely lower IOP, and target a new drainage pathway will benefit patients – enabling them to reduce reliance on medication and preserve their vision for longer," Dhital said.
Glaucoma continues to be the leading cause of irreversible blindness, and is estimated to affect about 100 million people worldwide. With all types of glaucoma, the nerve connecting the eye to the brain is damaged, usually due to high eye pressure. Open-angle glaucoma is the most common type and often has no symptoms other than slow vision loss.
Moments that defined the minimally invasive glaucoma surgery market
The minimally invasive glaucoma surgery market has undergone many significant changes in recent history, and there are more changes on the horizon that are expected to further define the space. At one point, six stand-alone companies were competing in MIGS, but many of those original players have either been acquired or dropped out of the race due to product failures.
One original MIGS player that continues to dominate the space is Glaukos. The San Clemente, CA-based company has been at the forefront of the MIGS market for several years now, and was the first to gain FDA approval in the space. Glaukos was also the first MIGS company to go public back in 2015, raising $140 million in its initial public offering.
Another leading contender in the space is Ivantis. The Irvine, CA-based received FDA approval for its Hydrus Microstent in August 2018, marking another defining moment for MIGS. The Hydrus Microstent is used to treat patients with mild to moderate primary open-angle glaucoma in conjunction with cataract surgery. Glaukos and Ivantis settled a patent lawsuit in 2021 which will have Ivantis paying Glaukos $60 million, plus a 10% ongoing royalty through April 26, 2025.
Read more about the defining moments of the MIGS market here.
Sign up for the QMED & MD+DI Daily newsletter.
You May Also Like
---