Device-Based Hypertension Therapies Reload for Next Round
Device-Based Hypertension Therapies Reload for Next Round
There is still hope for device-based treatments for drug-resistant hypertension. Here, a few of the approaches being pursued and the lessons learned from the last round of development.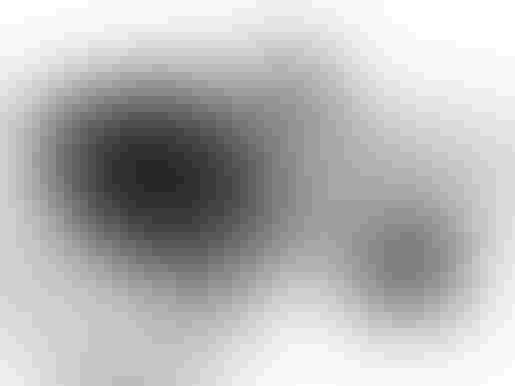 There is still hope for device-based treatments for drug-resistant hypertension. Here, a few of the approaches being pursued and the lessons learned from the last round of development.
Greg Goth
Biomedical engineers, neuroscientists, and clinicians are still convinced there is a need for device-based therapy for drug-resistant hypertension. It appears it will take some time and some creative proving strategies to bring those devices to market, however.
Biotech veteran Jeff Greiner, founder and CEO of Valencia, CA-based Valencia Technologies, said his company's new technology, a coin-sized forearm implant fittingly called eCoin, has been approved by FDA to go to a pivotal trial--but that the failure of Medtronic's Simplicity renal denervation device in its 2014 trials has caused the funding community to shy away from backing his device.
"The venture capital world generally acts as a herd," Greiner said. "Most of the herd, having seen that Medtronic has failed its renal denervation trial, is scared of hypertension and is, if you will, running away from it. We're having a hard time funding it. In fact, we have more interest in funding a pivotal trial on overactive bladder than we do hypertension, believe it or not."
The eCoin appeared promising in a 48-patient hypertension study outside the United States, and Greiner said there has been no shortage of interest from potential pivotal trial participants.
"We have approval by the FDA," he said. "I think we have 34 sites approved and we have recruited more than 34 sites to the trial. We have 45 signed up, and we think we can start this trial within 60 days of the time we fund it."
Despite the difficulties finding funding backers, however, Greiner and Valencia's chief technology officer Dave Peterson remain convinced the eCoin, which works by intermittently stimulating the median nerve, can prove revolutionary in the field of neuromodulation. Rather than rely on a pacemaker-like device pulsing to wired leads, Greiner said his engineers found "underlying science saying that as little as 30 minutes of stimulation per week could--over time, not immediately--cause the brain to remodel itself and send out chemicals that would treat different chronic conditions. So if that is true, then this big pacemaker can be the size of a dime and you can get rid of the lead wire."
Numerous Approaches Emerging
John Gassler, MD, associate professor of cardiology at the University of Rochester Medical Center, said the eCoin approach, if it works, might be less prone to complication than baroreflex activation therapy (BAT), which uses a pacemaker-like generator and lead wires to the carotid bulb to control blood pressure. Like the Medtronic renal device,  the Rheos BAT system from Minneapolis-based CVRx, a leading candidate for BAT therapy, disappointed in its pivotal trial, meeting just three out of five endpoints.
"It certainly is less invasive than getting up and around the neck and dissecting down to a carotid bulb," Gassler said of eCoin. "That would be nice, but, at the same time, there are mechanisms by which we could potentially percutaneosuly place the lead around the carotid bulb without a dissection and if you could Bluetooth your signal, we could eliminate the dissection for the wire."
Gassler, whose colleague, John Bisognano, MD, was the PI for the Rheos trial, remains a believer in BAT. He said none of the leading technologies in device-based hypertension treatment, including renal denervation, are dead yet.
For instance, Medtronic is re-examining renal denervation with its Simplicity Spyral trials. Palo Alto, CA-based ReCor Medical is currently enrolling patients worldwide in a trial for its Paradise ultrasonic renal denervation technology; similarly, Greiner and Peterson said proving the eCoin in trials for overactive bladder, which they expect to start early in 2017, may turn out to be the necessary precursor to funding trials for hypertension.
Trial Design Is Paramount
One consensus lesson that appears to be emerging from the current activity in proving these devices is the renewed emphasis on tightened protocols in patient selection--as various hypertension phenotypes respond differently to different approaches, choosing the wrong patients for trials can have misleading, and perhaps devastating, effects on results.
"It takes years of uncontrolled hypertension to see negative effects," Gassler said. "So you need surrogate endpoints that can be wishy-washy to get something approved."
"It's not just about treating patients. Its about finding the right people to work with and then finding the right patients," Manish Saxena, MD, a London-based researcher and coauthor of a recent review of seven device-based hypertension technologies in Current Hypertension Reports.
"In the medical world, people never think of patients who really have problems with medications, or patients who have problems with lifestyle or quality of life with medication," Saxena said. "For instance, a young patient may be hesitant to take a drug that may affect sexual function. There are some patients who don't do well on pharmacotherapy, and they may do better with devices."
Greiner, who noted renal denervation works in about 65 percent of patients, said Valencia's trial protocol may be a salient contribution the company makes to the next round of research.
"We could show the way in that regard," Greiner said. "We understand it. We have three different screening criteria. It doesn't do a perfect job, but it screens out most the patients who don't do well with neuromodulation. And that would put an intense focus on renal denervation developers to do the same."
Greg Goth is a freelance technology writer.
[Image courtesy of JSCREATIONZS/FREEDIGITALPHOTOS.NET]
Sign up for the QMED & MD+DI Daily newsletter.
You May Also Like
---