Another Obesity Device Hits the Market
Another Obesity Device Hits the Market
Aspire Bariatrics gets FDA approval for an endoscopic device that prevents extra calories from being absorbed by the body.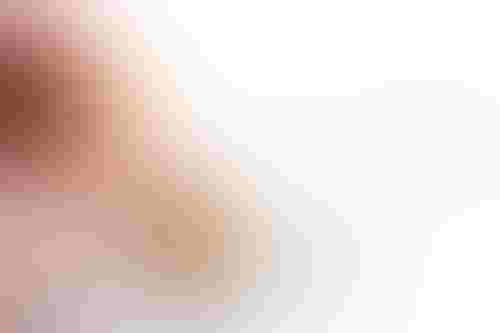 Aspire Bariatrics gets FDA approval for an endoscopic device that prevents extra calories from being absorbed by the body. 
Arundhati Parmar
Moderately or severely obese people have a few options should they wish to find a minimally invasive device that helps to lose weight.
This week FDA announced that it has approved the AspireAssist device from Aspire Bariatrics based in King of Prussia, PA. The device uses a gastric tube that is placed endoscopically that drains a portion of food ingested after every meal and is intended for patients who are 22 and older with a body mass index of 35 to 55. 
The tube is connected to a disk-shaped port valve that lies outside the body, flush against the skin of the stomach. About 20 to 30 minutes after food is consumed, the patient attaches the device's external connector and tubing to the port valve, opens the valve and drains the contents directly into the toilet.
About 30% of the meal ingested is emptied or aspirated out thereby preventing those calories from being absorbed by the body.
"The AspireAssist approach helps provide effective control of calorie absorption, which is a key principle of weight management therapy," said Dr. William Maisel, deputy director for science and chief scientist in the FDA's Center for Devices and Radiological Health, in a statement. "Patients need to be regularly monitored by their health care provider and should follow a lifestyle program to help them develop healthier eating habits and reduce their calorie intake."
The device is designed such that it keeps track of the number of times the drain tube is connected to the port and automatically shuts of after 115 cycles, which roughly translates to five to six weeks of therapy. The patient has to return to the doctor's office to get a replacement device. 
Data presented to the FDA compared 111 patients treated with AspireAssist and appropriate lifestyle therapy with 60 control patients who received only the lifestyle therapy. A year later,  patients using AspireAssist lost an average of 12.1% of their total body weight compared to 3.6% for the control patients.
Both patient groups also saw small improvements in other conditions associated with obesity: diabetes and hypertension, as well as in their quality of life, according to the FDA. 
The AspireAssist is one of several minimally invasive approaches to treating obesity, but while the process is reversible if desired, the device is intend to stay inside the patient as long as he or she desires under the direction of a physician.
Other recently approved obesity devices are more temporary in nature. Last July FDA approved ReShape Medical's gastric balloon device. The ReShape Dual Balloon are introduced in the body through the mouth and then inflated. The device is intended to help patients with a BMI of 30 to 40 see successful and sustained weight loss. It works by filling up space inside the person's stomach forcing obese patients to eat small meals.
The temporary device is inside a patient for a period of six months during which the company works with each patient to make them understand the principles of portion control, diet and exercise.
Other companies developing devices using gastric balloons are Obalon and Allurion that are not available in the U.S. yet. A fourth company is using a neuromodulation approach to treat obesity. EnteroMedics' Maestro Rechargeable System was finally approved in January 2015 after a protracted effort. The system implants a pacemaker-like device that is implanted under the skin. Leads extend out from that device and transmit mild  electrical signals to the vagus nerve, which controls hunger and the feeling of being full.
While all these devices represent new options for patients who may have been struggling with being overweight for years, it remains to be seen whether they can help patients maintain a healthy weight over a long period of time. 
Here's how AspireAssist works:
Sign up for the QMED & MD+DI Daily newsletter.
You May Also Like
---