Abbott's Fully Absorbable Scaffold Not Worse Than DES, But Is that Good Enough?
Abbott's Fully Absorbable Scaffold Not Worse Than DES, But Is that Good Enough?
Abbott Vascular's new bioresorbable scaffold technology has been shown to be no worse than the best-in-class drug-eluting stent treatment for coronary artery stenosis. Will hospitals pay extra for that?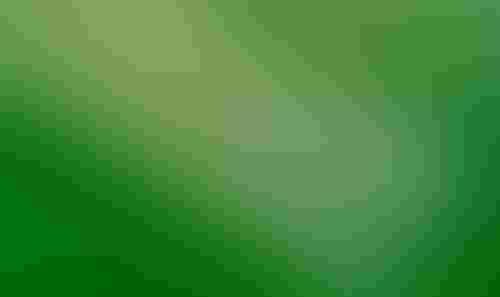 Arundhati Parmar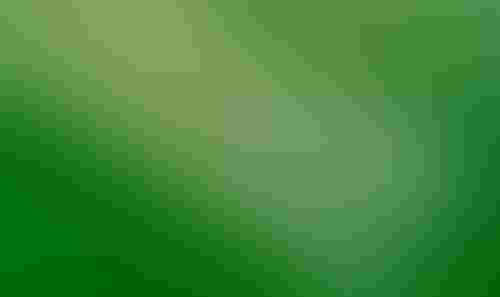 The pull and push between an early, highly anticipated first-generation technology not approved in the U.S., and the need to demonstrate clear clinical benefits that is the basis of value-based care were on full display at the second day of the 2015 Transcatheter Cardiovascular Therapeutics in San Francisco.
On Monday, Dr. Dean Kereiakes presented the first results of ABSORB III pivotal trial that compared Absorb, the fully resorbable, drug-eluting scaffold from Abbott and compared it to the best-in-class treatment for coronary artery stenosis – the Xience V drug-eluting stent.
While both products deliver the everolimus drug to keep previously narrowed arteries open after the stent is delivered, Absorb is designed to disappear from the body completely after two to three years after placement. The metallic Xience V stent, also made by Abbott, remains in the body permanently.
Results showed that the Absorb resorbable scaffold met its clinical endpoint of target lesion failure at one year and thus is not inferior to Xience, said Kereiakes, medical director of The Christ Hospital Heart and Vascular Center in Ohio. Neither was there statistical difference between the devices in other clinical outcomes.
However, numerically, Absorb's results were worse off than Xience on a number of different outcomes, including device thrombosis, where a thrombus or blood clot suddenly forms in a stented coronary artery impeding blood flow and is a life-threatening complication. 
Within one year, "device thrombosis had occurred in 1.5% of patients in the Absorb group and in 0.7% of those in the Xience group" according to results published in the New England Journal of Medicine. The Absorb III trial implanted 1,322 patients with the Absorb device and 686 with the Xience stent.
Cardiac death occurred in eight patients implanted with Absorb (0.6%) whereas only one in the Xience group (0.1%). Death from any cause in the Absorb group was 15 (1.1%) while with Xience it was 3 (0.4%).
Given that Absorb is a fully resorbable stent, and if FDA approves it, it's likely that it will cost much more than Xience or the current standard of care.
But now that a large trial, with short-term data shows that the device is not worse, but not superior - so far at least - will hospitals cough up the money if it is approved in the U.S.?
"Clearly, this trial doesn't deliver a message that there is a patient-centered outcome benefit from a health standpoint because angina was the same - is it very early on? said Daniel Simon, chief of cardiovascular medicine, University Hospitals Case Medical Center. "I think in general health systems allow for companies to make a fair profit to have advances in medicine. We'll pay a little more for a device that patients are asking for  ... but it's incremental and not a lot more."
Dr. Michael Haude, director of Medical Clinic I, Städtische Kliniken Neuss, said the Absorb bioresorbable device, which is approved in Germany, is very expensive.
"We adopted this technology early," Haude said. "The problem is the price difference, which is pretty remarkable is eight times as expensive as the standard of care which is the drug-eluting stent. We need to offer the community something that is not only non-inferior [which Absorb has proven]. We need to find something superior." 
When asked point blank whether the cost of the device, which is not worse than DES, will pose a problem for Abbott if the device is approved, Kereiakes, principal co-investigator of the Absorb III trial was a trifle more blunt.
"You know what my standard answer is on that?" he countered. "It's not my job. My job is to do the trial and get the device approved...."
Dr. Pascal Vranckx, clinical consultant in interventional cardiology and medical director of Cardiac Critical Care Services at the Hartcentrum Hasselt in Belgium, asked his co-panelists what he described as a 'simple question.'
"Is a human being built to have metal pieces inside their coronary arteries?" or is it better to implant a device that will disappear over time?
Dr. Marie-Claude Morice, director of interventional cardiology, Institute Hospitalier Jacques Cartier in France, said that the concept of bioabsorption is good and hoped the next generation device would be better. She agreed with other panelists that longer term data would likely show better clinical benefits because they would be realized only after the stent has been fully absorbed in the body. In France, Absorb is not reimbursed, but is expected to be so.
"The benefit is to be expected at three, four and five years, which is...a little long," Morice said. "We would be happy to have an earlier benefit."
In Germany, longer term registry data is available - for up to five years - but only for a very small number of patients, explained Haude. 
"[It] does not show any worse outcome or any benefit, but we need to have clearly larger numbers so that is not something you can get with year 1 and 2 of penetration into a common use" he said. 
Arundhati Parmar is senior editor at MD+DI. Reach her at [email protected] and on Twitter @aparmarbb 
Sign up for the QMED & MD+DI Daily newsletter.
You May Also Like
---