What Challenges Need to Be Overcome To Make Personalized Medicine A Reality?
What Challenges Need to Be Overcome To Make Personalized Medicine A Reality?
Advances in genomics has made the dream of personalized medicine into an achievable target. Yes, some key challenges need to be overcome to transform healthcare.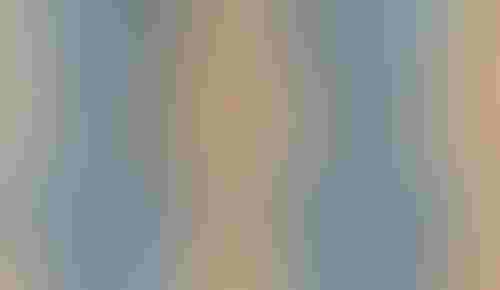 When the future of healthcare is imagined, terms like personalized medicine are bandied about quite frequently.
Dramatic progress in next-generation sequencing technology has resulted in the $1,000 genome from Illumina making the idea of personalized, targeted medicine more than just a pipe dream.
The hope is that by unlocking the relationship between genetic variation and disease states, drug and diagnostic companies can develop tests and medications that can diagnose people quickly, and treat them more effectively based on their genetic makeup.
But the true promise of personalized medicine will depend on how the entire healthcare ecosystem tackles key challenges on that path to the promised land.
 Rob Brainin, vice president and general manager of Enterprise Genomics Solutions at Life Technologies, which is now part of Thermo Fisher Scientific, believes there are two major challenges that need to be overcome in the realm of personalized medicine to transform healthcare and patients' lives.
Brainin will deliver a keynote on the future of personalized medicine at the MEDevice San Diego Conference & Showcase, hosted by the publisher of MD+DI, Sept. 10 at the San Diego Marriott Marquis & Marina.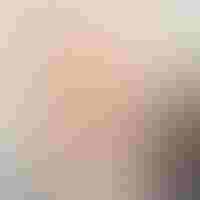 Rob Brainin, VP, Life Technologies
Lack of Awareness

Advances in sequencing has led to great leaps in the field of personalized medicine, but its benefits are not widely known.
"There is a lot of good research going on, products that are coming out but then for clinicians to adopt it and use it, there needs to be more awareness that these tools are available," Brainin said in a recent interview. "It's the whole ecosystem - the clinicians, the payors, even the patients themselves and the regulators [need to be] aware of the promise and potential of what personalized medicine can do."
For that, collaborations need to happen among different stakeholders in the healthcare system. Brainin pointed to the example of Scotland and a consortium known as Stratified Medicine Scotland. The initiative comprises several National Health Services (NHS) regional boards in Scotland, Scottish universities including the University of Glasgow and Edinburgh, and business partners such as Life Technologies/Thermo Fisher Scientific and bio-informatics company Aridhia Informatics as well as a partnership of medical universities and their associated NHS regional boards called Health Science Scotland.
The ultimate goal is to get people with different interests in healthcare together to help transform how patients are cared for so that the right drug is given to the right patients at the right time to manage acute and chronic diseases better. The effort is spearheaded by the Scottish government and allows diagnostic companies and informatics companies to work with the medical community to innovate; biotech and pharma companies to easily identify clinical trial cohorts, NHS to reap economic benefits from targeted therapies that improve their risk-benefit ratio; and clinicians the chance to prescribe medication to patients that have a higher likelihood of actually working.
Brainin, who is a board member of the group, said that one of the things Thermo Fisher Scientific intends to do to help spread awareness here is make sure that it is involved with the right partnerships such as Stratified Medicine Scotland to help in translating the promise of personalized medicine from the research field into the clinic.
Boosting Bioinformatics Capability
Yet for that to happen, another key hurdle needs to succumb to human prowess.
Consider this, Brainin said:  There are 3 billion base pairs in a human genome. In discovery research, to understand what genetic variant is driving a disease, you sequence the genome from 10,000 healthy patients and 10,000 diseased patients and multiply that by 3 billion each. Think about the volume of data that is generated. The ability to parse through that and deciding "what might be relevant and what might be noise is extremely difficult."
Lots of research is being done in this arena, but this is no easy task, Brainin said. 
"The work that needs to happen now is develop better bioinformatics tools to better process that data. This is in the discovery research space where we are trying to discover the next variant of interest that might be driving some given conditions because to make that next discovery you need to do a lot of this bioinformatics work and it's still an emerging field," Brainin explained. "There's lots of folks doing it but it's hard, it's just hard."
Brainin added that previously in genomics the bottleneck was the sequencing itself. 
"And now that bottleneck has, I won't say been removed, but has been dramatically improved, and so now we have fallen down into the next bottleneck which is the ability to assess and analyze all the data," he said.
But he believes that with enough money  thrown at the problem and the right partnerships, this challenge too will be overcome.
"The more incentives there are, the faster it will happen," Brainin said. "The typical thing would be the same exact things that were done in the sequencing space years ago. You can think about grants to improve the research effort that's going on there. There needs to be the right interest from the VC community to invest in this space. And then the right collaborations need to happen."
A Glimpse Into the Future
If and when the challenges are overcome, what will the future of personalized medicine, and indeed that of healthcare be? 
Brainin gives a few examples: Newborns will no longer have limited screening based on the ankle prick that occurs today, but a wider panel of screening. Thereafter, if some form of inherited disease is noted "we will be able to do gene panels and quickly be able diagnose the condition." That is a big change from the "diagnostic odyssey" that we have to embark on today based on limited data.
People will also get to know much sooner that they are predisposed to common diseases such as heart disease and diabetes and not be surprised "until after their first heart attack" or initial onset of diabetes. That knowledge can spur them to make changes in lifestyle through diet and exercise much earlier in their lives.
Treating cancers will move toward targeting therapies to the genetic mutation causing the cancerous tumor instead of the body part where the cancer is noticed. 
These are but a few examples of the power of personalized medicine, and Brainin admits we are not there yet. But the future is full of possibilities that might come from initiatives like the Million Veteran Program in the U.S. and the Saudi Human Genome Program. The VA's initiative will involve doing genomics analysis of one million veteran volunteers while the Saudi project aims to analyze 100,000 Saudi genome that represent both diseased and normal conditions, to create a Saudi specific database of gene variants that can cause inherited disease among the Kingdom's population.
"Personalized medicine has come a long way and still has a long way to go. But it is at the point where it is becoming a reality for patients and places like Scotland and Saudi Arabia and even the VA program here in the U.S. are really the types of initiatives that will bring personalized medicine from interesting research work into or at least toward the mainstream where it will start to make the difference in patients' lives," Brainin said. "And that's the exciting part."
 [Image Credit: iStockphoto.com user xrender] 
-- By Arundhati Parmar, Senior Editor, MD+DI
[email protected]
Sign up for the QMED & MD+DI Daily newsletter.
You May Also Like
---