UK to Invest £30M in Medtech for NHS
UK to Invest £30M in Medtech for NHS
Integrated care systems can submit a bid to access the funds, which would enable local NHS to utilize medtech to speed up diagnosis and improve patient treatment options.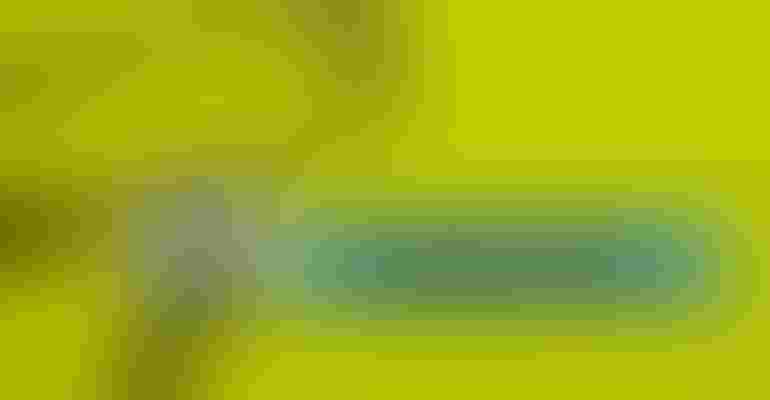 syahrir maulana / iStock via Getty Images
The United Kingdom's NHS Department of Health and Social Care is inviting integrated care systems (ICSs) to submit a bid for a share of £30 million as the government invests in innovative medical technology. The investment will help ease pressures on the NHS this winter and could include the expansion of 3D checks that speed up cancer testing, as well as novel solutions such as the logistical use of drones.
"It is vital that clinicians have access to the latest technology to save staff time, deliver high quality care and help cut waiting lists — one of the government's top five priorities," said Steve Barclay, health and social care secretary, in a press release.
ICSs, "organizations that come together in local areas to deliver joined up health and social care services," according to NHS, could use the funding to invest in the latest technology to help cut waiting lists, speed up diagnosis, and expand virtual wards. Additionally, the £30 million could be used for wearable medical devices to be used by patients at home for continuous condition management, including the monitoring of blood oxygen levels, heartbeat, and blood pressure. ICSs could also invest in digital 3D and other imaging technologies to bolster diagnostic tests, helping to detect and treat serious illnesses earlier.
"The NHS's world-leading ability to adopt new technology has already helped more than 210,000 patients be treated in their own homes through the rollout of virtual wards, and this new funding will allow the health service to adopt more innovations that improve patient care and reduce pressure on wider services," said Dr. Vin Diwaker, interim national director of transformation at NHS, in the press release.
Applications are expected to open soon, enabling ICSs to submit bids to DHSC and NHSE for access to the funds so they can acquire new technology.
The announcement of the government's investment in medtech comes after the publishing of it Medical Technology Strategy, which set out to implement steps to ensure patients can access safe, effective, and innovative medical technology through NHS. This also builds on the £21 million artificial intelligence (AI) diagnostic fund which aims to improve access to the latest AI technology for diagnostic and treatment purposes.
The governments investment in medtech is in addition to more general measures put in place to support NHS this winter, including the September announcement of a £200 million investment in the health service to boost resilience and help patients get prompt care in the coming months, as well as the Urgent and Emergency Care Recovery Plan, which was announced in January, that committed to deliver 5,000 additional permanent, fully staffed hospital beds, 10,000 virtual ward beds, and 800 new ambulances, backed by £1 billion.
"This investment will see the latest tech innovations rolled out across the NHS. From virtual ward beds to wearable medical devices, patients will be better supported, and we will ease pressures on hospitals this winter," Barclay said. "We're preparing for this winter earlier than ever before including delivering thousands more hospital beds and hundreds of new ambulances."
The Department of Health and Social Care noted that the applications will open this month with fund delivery expected this financial year, "getting benefits to patients as quickly as possible," according to the release.
Sign up for the QMED & MD+DI Daily newsletter.
You May Also Like
---